Artist Maram al-Wateed used Ihram clothing as a canvas, challenging herself and her audience with pushing the limits of canvas painting, using new material in which she found a religious and social depth.
The artist depicted the journey of Hajj in Mecca with paintings that suggest coexistence between the spiritual and the artistic.
Tawaf of pilgrims
On the painting titled "Farada", al-Wateed told Al Arabiya English: "In this painting I used the idea of Ihram and repetition, expressing the feeling of unity you get when you see people during Tawaf. People gather from around the world to perform the Hajj, sharing the purity of hearts and chastity of souls. Nationalities and ages vary between them, but they unite in their purpose: worshiping."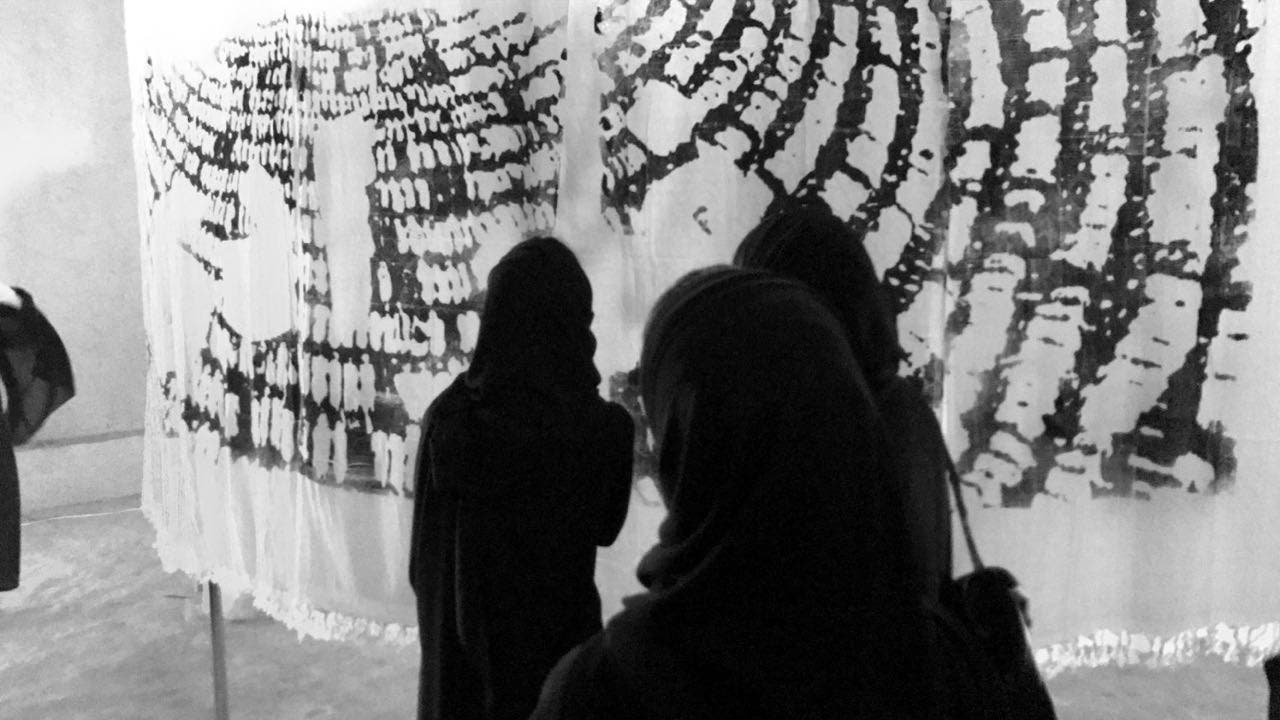 She added: "If you look carefully, you will find that the movement and the rotation in the piece prove that the act of Tawaf is a really inspiring source from which you can derive great deep works of art. Each piece represents a unique world, a small unit, and when combined together they form yet another world."
Ihram: making the painting
Maram al-Wateed chose to use non-traditional materials to present her work. She used 35 pieces of pilgrims' Ihram cloth, and drew on it with a paint that she made out of Musk.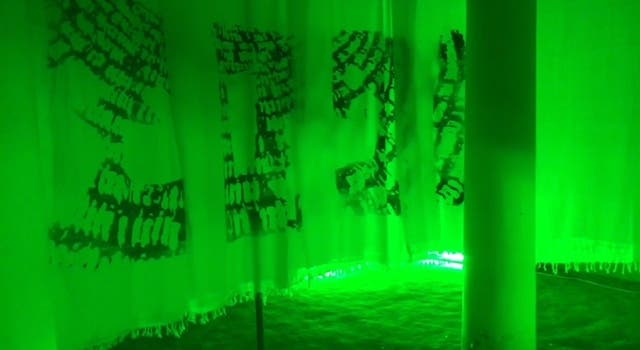 What makes her work special is that every piece is a completion of the other. When put next to each other, they form a sort of movement in rotation similar in concept to the "Tawaf" of the pilgrims.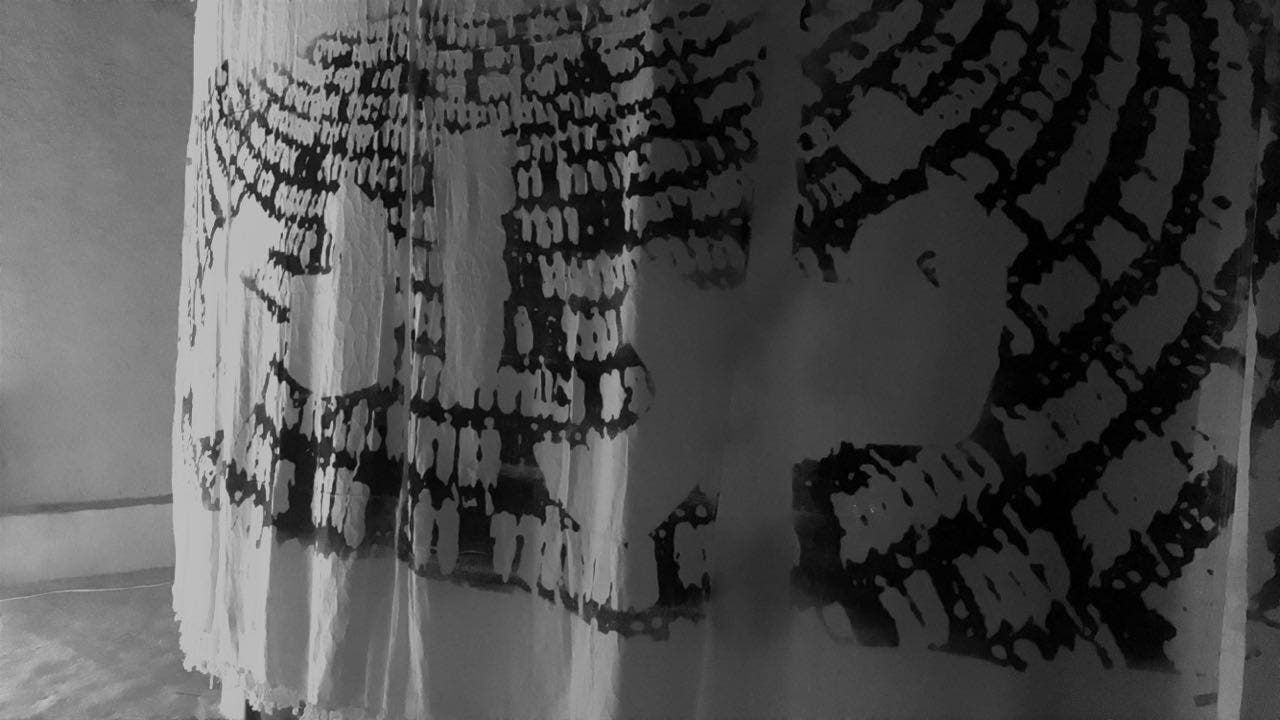 Together, the paintings make one world which can be looked at differently depending on the angle and the reflection of light on it.