IN PICTURES: The Saudi farms that produce 30,000 tons of pomegranate a year
Over 1,000 farms in Saudi valleys host about 200,000 pomegranate trees, which produce 30,000 tons of the popular fruit, all of which are located in valleys in the city of al-Bahah.
Al-Bahah is famous for being a prominent farming area in the kingdom where a variety of fruit is produced, including grapes, pomegranates, peaches and apricots, along with several grains like wheat and corn.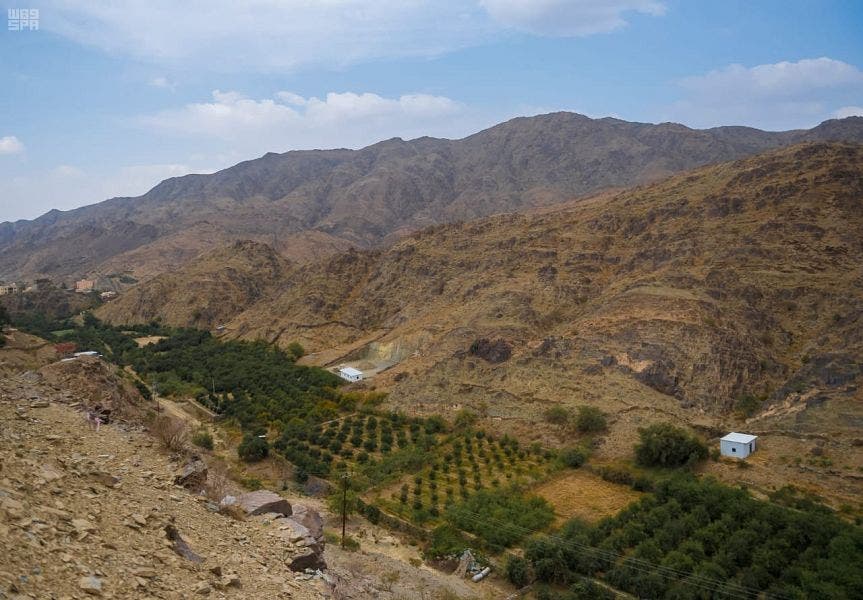 But pomegranates remain the most widespread fruit farmed in the area, where it is sold inside and outside the kingdom.
Pomegranate cultivation in al-Bahah is one of the oldest, and goes back to hundreds of years where it was depended on as a source of livelihood in the region. Pomegranate cultivation is a skill passed down from generation to generation.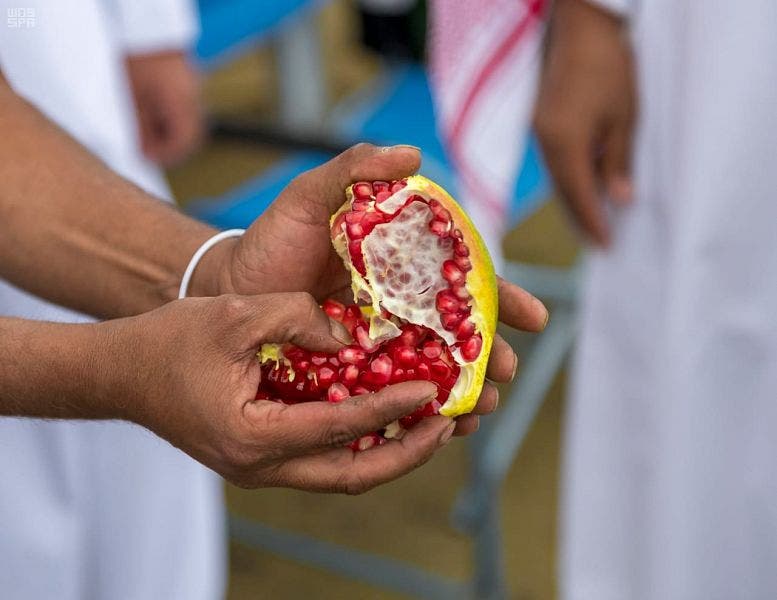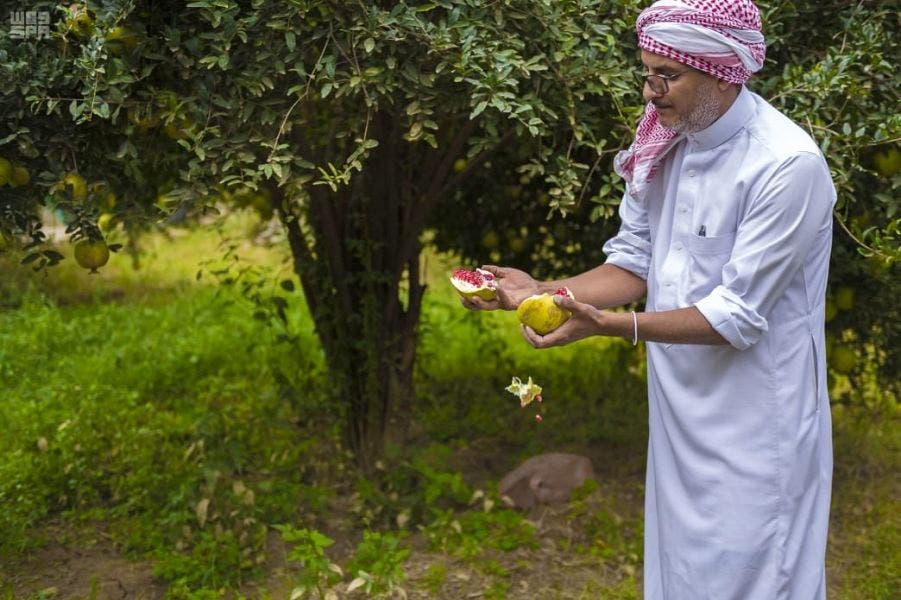 Pomegranate cultivation goes through different stages, where first, seedlings about 30 centimeters long are planted in agricultural soil where it remains for about two years before being transferred to the farm.
This year, al-Bahah is hosting its seventh annual pomegranate festival on Monday, which lasts for five days and is sponsored by the Cooperative Association of Pomegranates.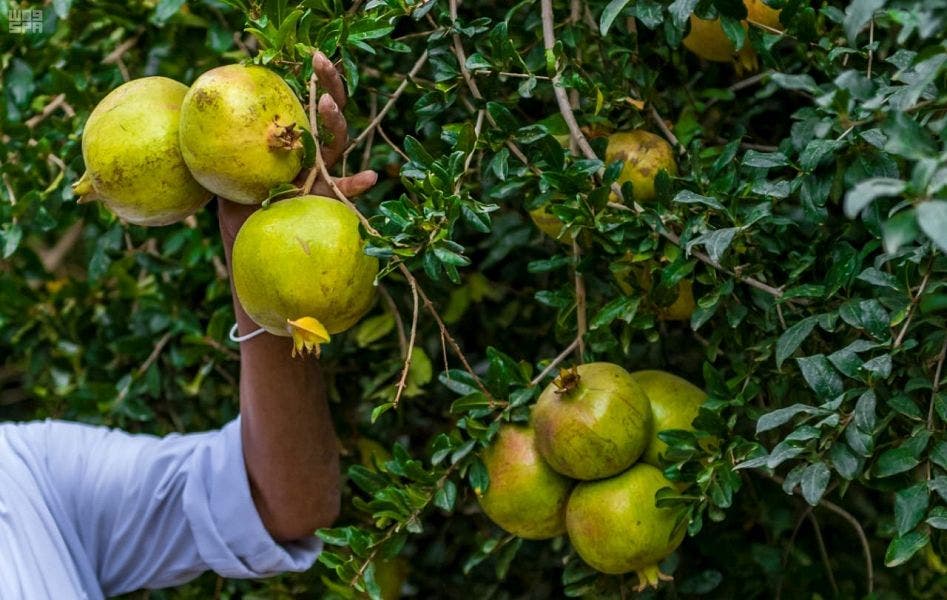 A member of the association said that the festival encourages farmers to focus on the quality of the produce, and that the association's building holds meetings and trainings for 200 trainees as well as a hall showcasing the latest agricultural equipment and tools. They also have pomegranate nurseries that contain more than 50,000 seedlings.
The festival will include 100 exhibitors, as well as an online platform for those who want to buy any produce but aren't able to attend the festival.