Ancient travelers and lovers of nature care about the rocky sites scattered around the world, with some choosing to document them in photos published on their social media pages.
Like the Raouché rock in Lebanon, and other famous rocks in the deserts of the United States which attract tourists from across the world, the Elephant Rock in Al-Ula, west of Saudi Arabia, is also set to become a touristic attraction.
PHOTO GALLERY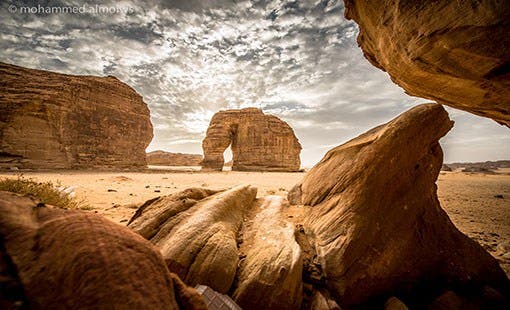 Visitors to Al-Ula get to explore the Elephant Rock which lies 11km northeast of the province, at a height of 52 meters. The natural formation looks like an elephant with a ground-bound trunk, and it is surrounded other hundreds of rock monoliths.
Abdel Aziz bin Laboun, a geology professor at the University of King Saud, said he thinks this rocky mountain has taken millions of years to take this shape, as erosion factors affected the weakest parts in the mountain.
"As Al-Ula enters the field of international tourism, this site will become of global significance, and will be one of the world's most popular rocks, where people like to take pictures of."