Saudi Arabia's Shada al-Asfal Mountain, in al-Mekhwah governorate in al-Bahah, is one of the most beautiful touristic landscape in the kingdom and probably in the Middle East; because of its unique geological formations of caves and grottoes engraved with Thamudic drawings and writings dating back 3,000 years.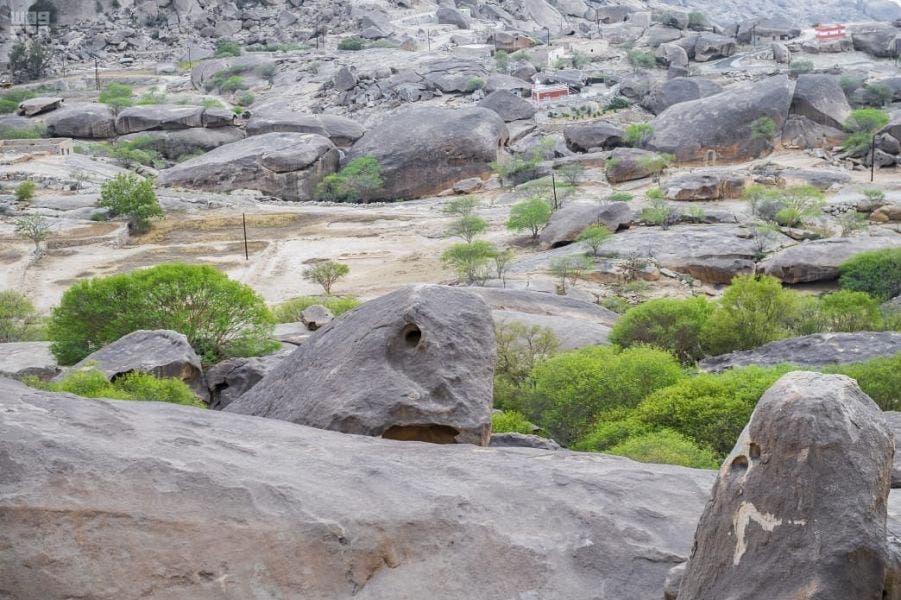 These caves are characterized by their unique geographical formations. They are large weathering within the granite rocks which were inhabited by the archaic humans. It is also called al-Dohoul, which emerges in the sedimentary rocks, making it unique in a rare way.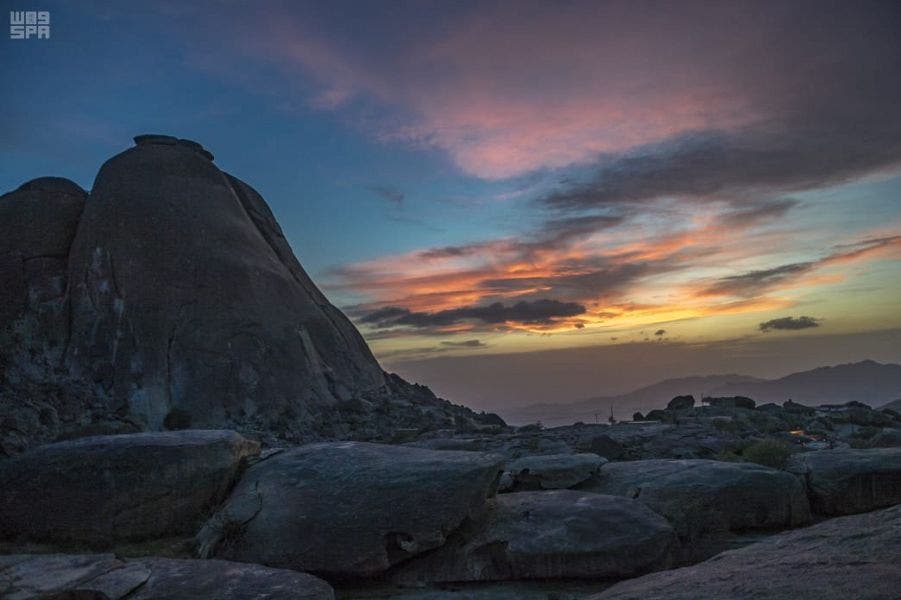 This weathering formed a lot of strange and unique rocks formations. It looks like animals, humans or birds and other wonderful formations. The ancient Thamudic drawings and writings on these caves indicated that they were inhabited as houses by the archaic humans in this mountain thousands of years ago, as these drawings are spread in many caves in this mountain.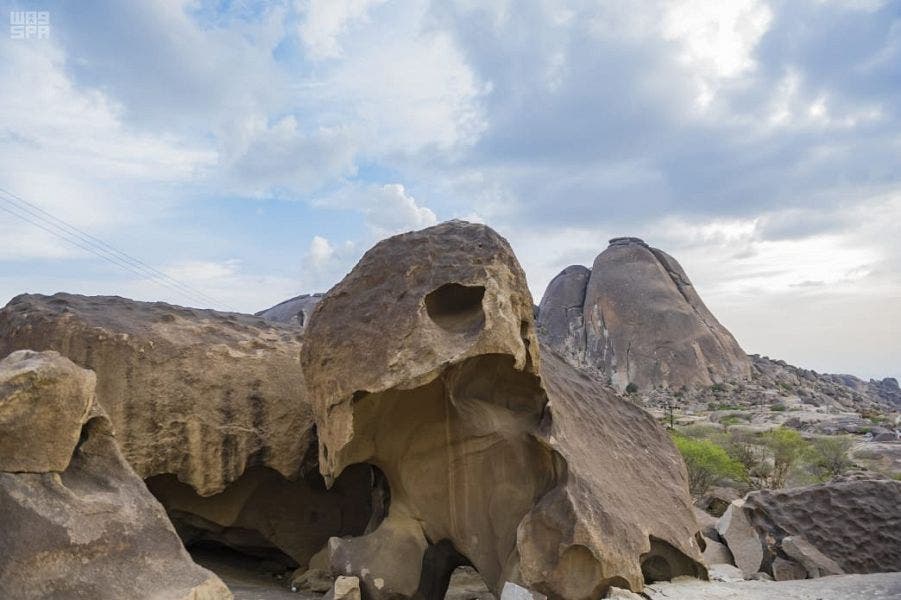 Also many of those who inhabit this mountain nowadays are still using these caves as houses, even some of it were developed to become touristic places for explorers from all over the world.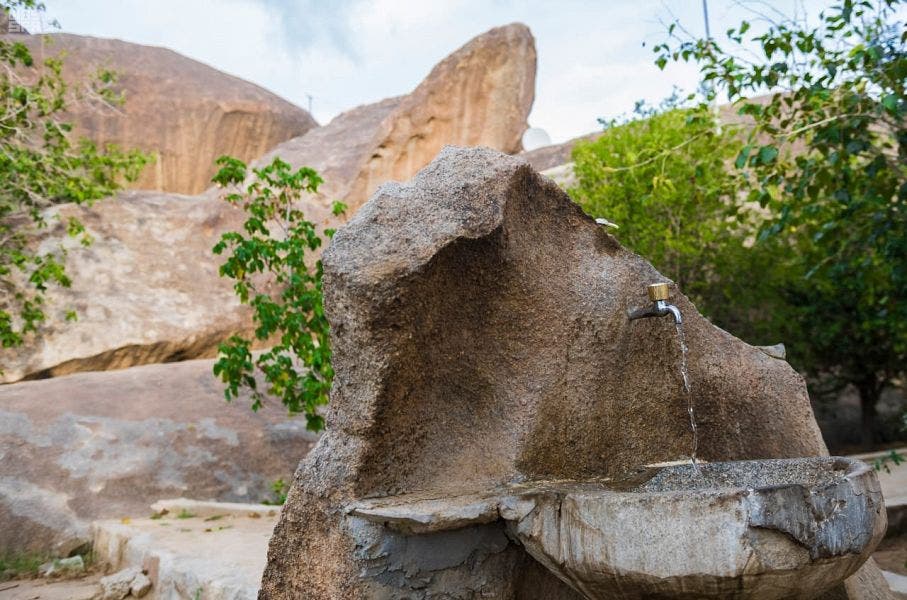 Media and historical researcher Nasser bin Mohammed Al-Shadawi, revealed that this mountain, attracts a lot of attention from tourists and geologists from different countries of the world because of its historical sites.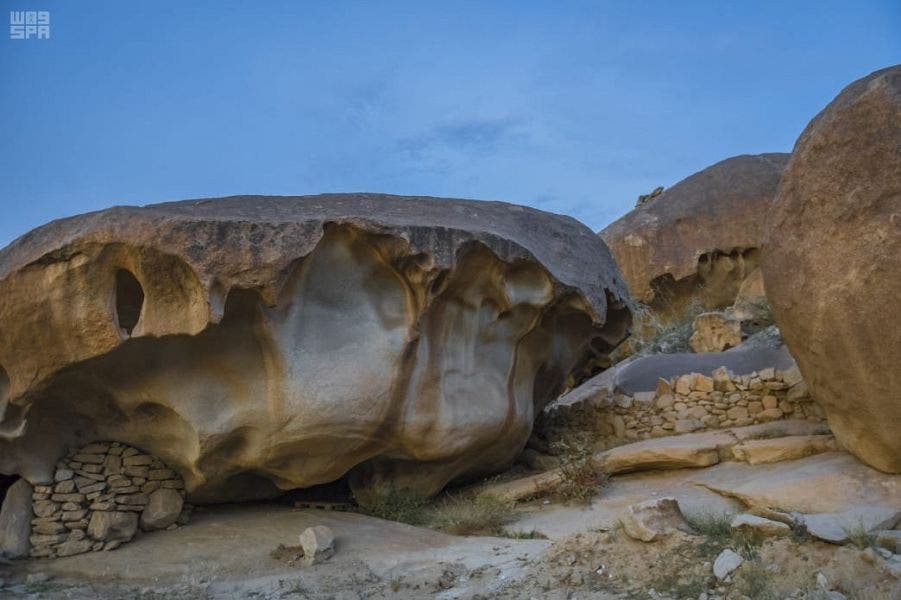 He highlighted that the wide and strange caves were formed by erosion during millions of years; forming a spherical, rectangular or elliptical formations with different sizes from one rock to another. They are numerous in Shada al-Asfal Mountain.