The natural beauty of the mountains of Jazan, southwest Saudi Arabia, are never as beautiful as they are after the rain. These scenes have been captured by a Saudi photographer Ahmad Mudkhali.
The rainfall over the mountainous region during the past few days has filled the valleys with water running through, turning the region into a touristic attraction.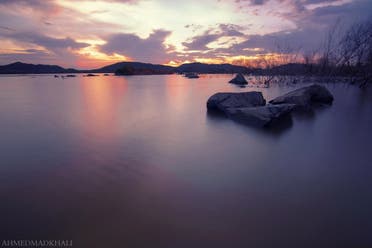 Mudkhali has documented the natural beauty of the region in a series of pictures.
Documenting natural scenery
Speaking to Al Arabiya English, Mudkhali says that he has an interest in documenting beautiful natural scenery, and that he has a passion for photography since the age of 8.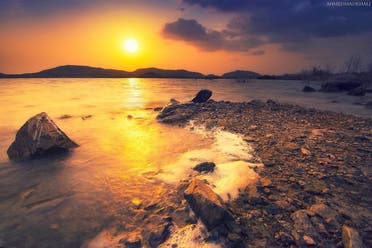 Mudkhali then mentioned how unique the valleys in the area are. For example, "Wadi Lajb is a rocky division penetrated by flood waters, forming its almost-impossible route by erosion. This valley is located in Jazan within the Tahamah valleys of Saudi Arabia. It is considered a park for residents and visitors."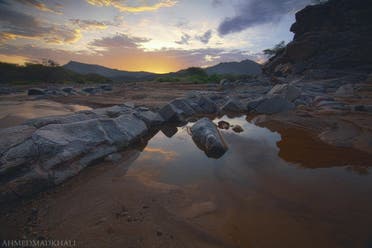 He also mentioned the beauty of scenery in Jazan, which encouraged him to head to the site and take the photos below.