IN PICTURES: How Saudi Arabia's al-Zulfi sand dunes became a symbol of love
Rains on al-Zulfi governorate in central Saudi Arabia has turned its sand dunes into breathtaking scenes mixing sand with water.
The famous al-Kasr lake, located in the north of al-Zulfi governorate, is considered one of the most important in al-Nefud desert, and it fills up with every rainy season to have several valleys pour into it.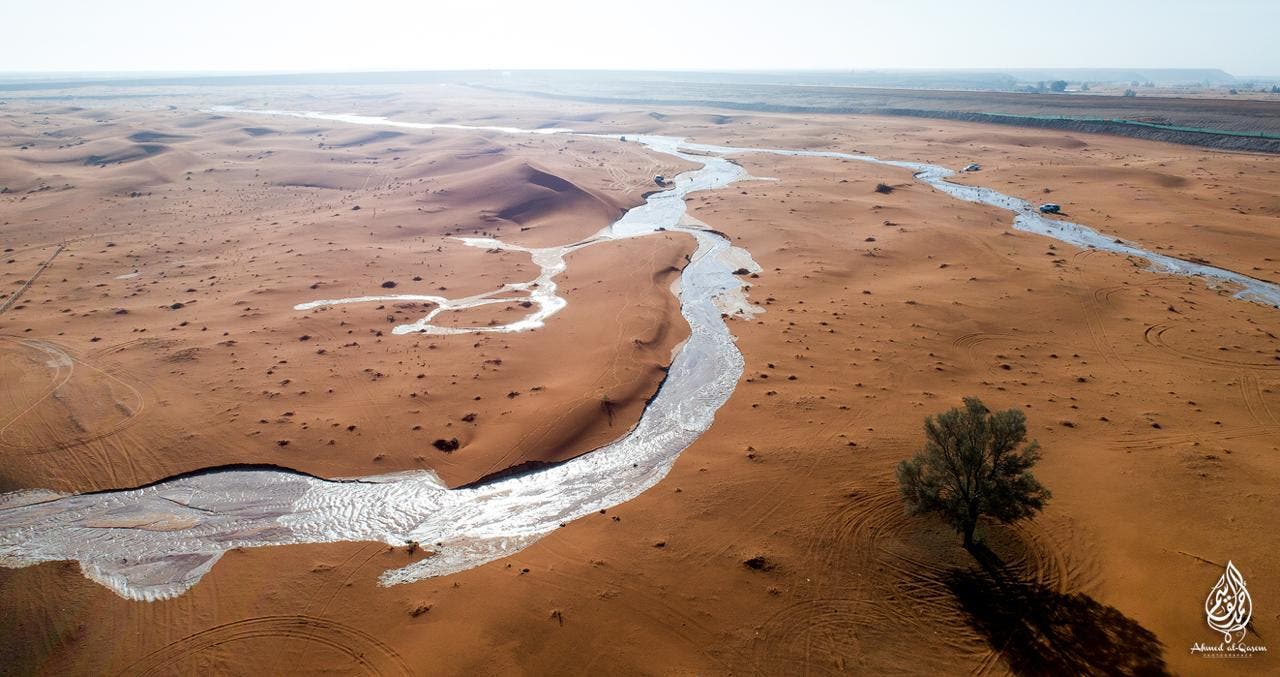 In the past years, photographers' lenses have captured the forming of the beautiful lake, which keeps its water for a considerable time, making it a great location for lovers of the sand-water combination.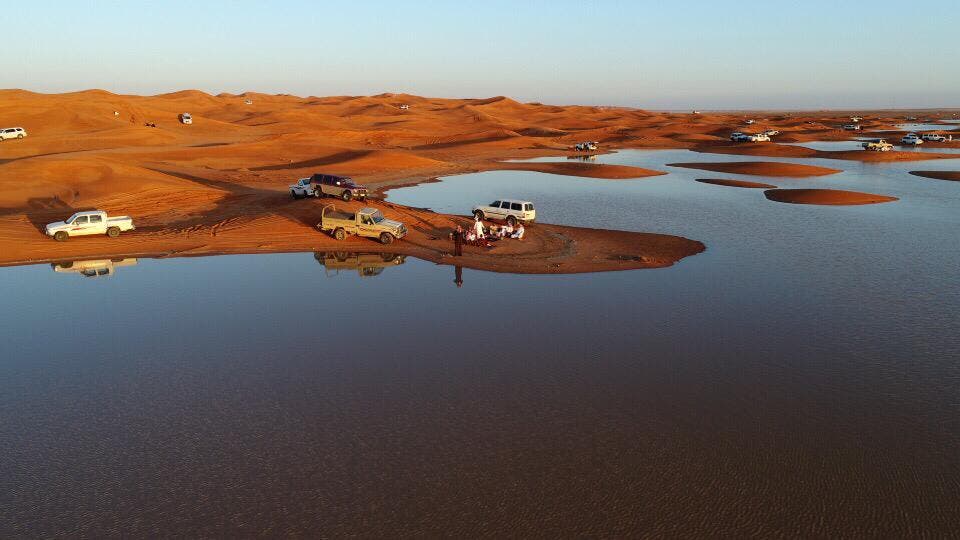 Heart-shaped sands
Photographer Ahmed al-Qasem, documented scenes of the lake in the past two days after heavy rains.
In an interview with Al Arabiya, Qasem said: "I document rain falling to form the lake every year, along with many other photographers of the deserts of Saudi Arabia."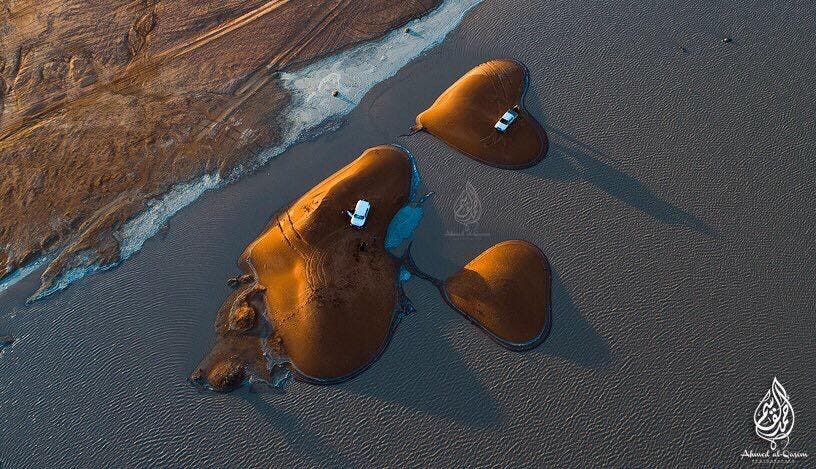 Qasem said that this year the sands formed in a unique way, which made it look like a heart.
He added: "Zulfi is a perfect winter spot where lakes form in the middle of sand dunes and desert plants grow. Many people visit it in winter for camping."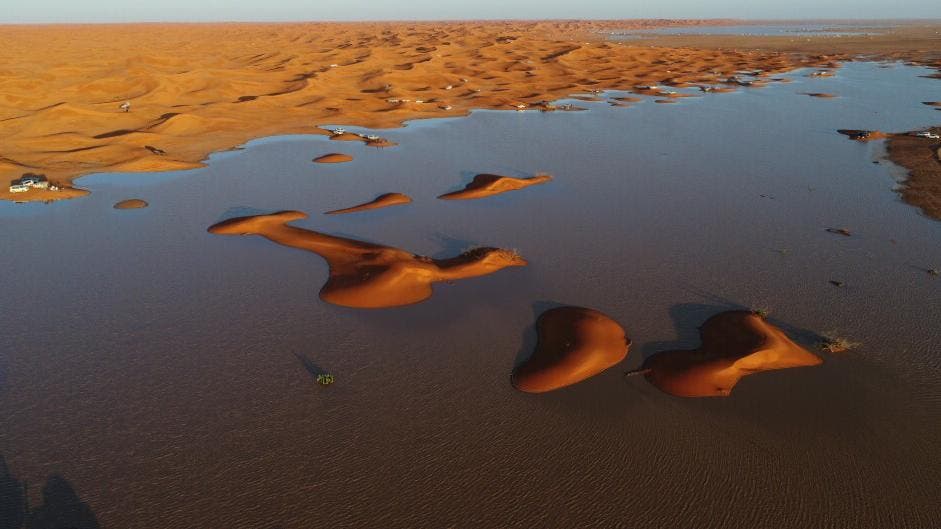 Official authorities in al-Zulfi forbids cars from entering the Sabilla meadows to preserve the seasonal plants.