A Saudi Bedouin has lived captive of his fondness of the desert between its rugged terrain and cruel weather. He tolerated all life changes and maintained his Bedouin lifestyle amid exceptional and complicated circumstances as he remained connected to the desert despite the economic boom which affected all residents of the Kingdom.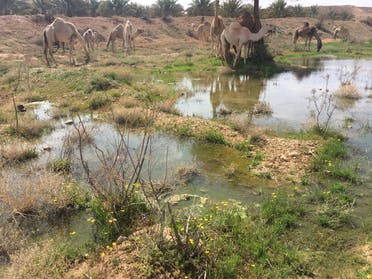 He is Saudi photographer Fahd al-Osseimi, 43 years old, who recorded the famous video which Arab media outlets interacted with turning into a piece of art which global media outlets circulated.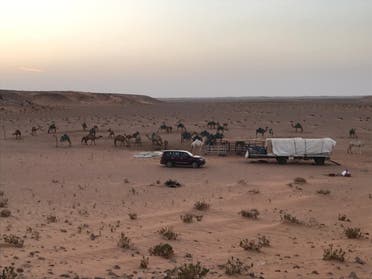 Al Arabiya.net also recently aired it.
He resigned from work in the public sector driven by nostalgia to the old days which took him back to the grandparents' and parents' homes, thus returning to the vast the desert and its sands that bear the smell of the good land with all its serenity.
He has for decades chosen the life of the desert and rejected life in the city. He set his tents north of Riyadh in Sudair.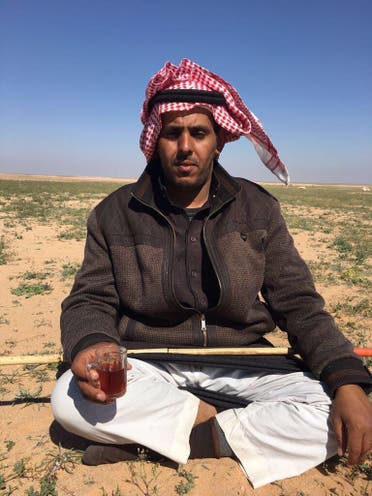 A spontaneous Osseimi told Al Arabiya English that: "I love the desert and life in the Arabian tent away from the city's fuss. I've chosen to settle between the sands and camels of the desert."
He added: "I've loved photography since I was a child and after cellular phones became (common), I was keen on owning devices which cameras are highly accurate to document these beautiful moments in the desert and post them thus attracting both Arabs and foreigners so they, and especially those who love the desert and (nature), visit this area and get to know more about life here," he said.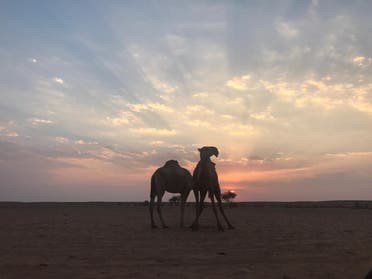 Fahd, who did not expect the video he took to circulate as much and to attract so many people from across the world, said the desert which has this magic around it and this legacy that carries plenty of noble significances is what attracted people.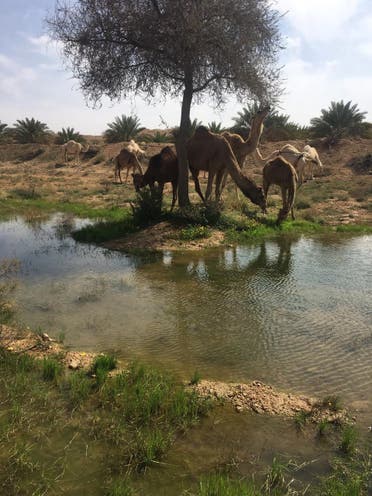 He also noted that tourists from different areas in Saudi Arabia come to enjoy the warmth of the desert and the life in the Arabian tent to take a break from the city and enjoy the mesmerizing scenery.
Fahd's gatherings with his children, friends and tribes' members sums up a scene of belonging to the place and highlights adhering to traditions and original Bedouin habits that are derived from the past.