In the oases of Al-Ahsa region, nestled in east Saudi Arabia, there are historical landmarks of palaces and ancient buildings in the palm groves, which was officially included in UNESCO's World Heritage List, last June.
Historical references confirm that the Canaanites were the first people who inhabited this region 3000 BC. They migrated from the middle of the Arabian Peninsula, to areas rich in springs for their fresh water, and their descendants were the ones who made up the Great Phoenician civilization.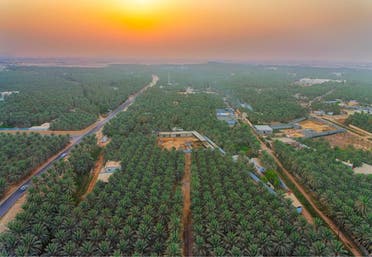 It is likely that the kingdom of Dilmun, or Telmun, which was in the region and continued from 3200 BC to 1800 BC is a Phoenician state founded by descendants of the Canaanites before their departure to the Mediterranean coast, and in the first millennium BC displaced the Chaldean immigrants from the people of Babylon and founded the city they named al-Jahraa which was a major trade center, from which tribal migration started to flow in and settle in the region.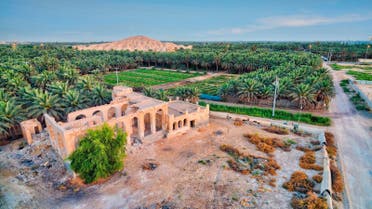 In the vicinity of the Palm oases, many historical palaces and mosques still exist.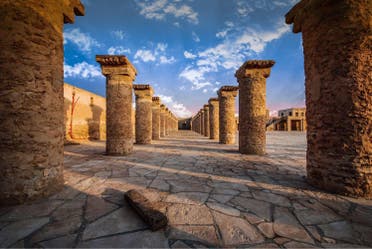 Saudi Ahsa region is famous for the abundance of natural water stored under the layers of the earth,which flowed into the oases. The most important water spring site is the "al-Qannas" one of the oldest in the city of al-Ouyoun, dating back to 4500 years BC, in addition to a spring water site located around al-Hofouf dating back to 5000 BC.