The al-Akrir flowers covered a desert area in the al-Hajra governorate in Saudi Arabia's al-Baha, creating beautiful views after heavy rains hit the area.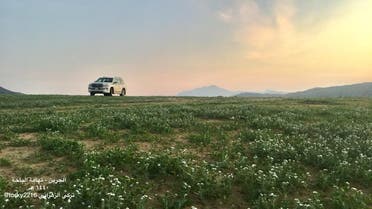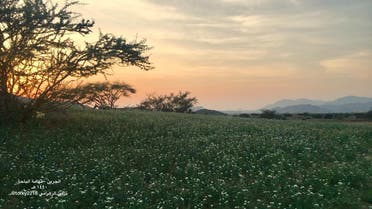 Avid photographer Rajes al-Khodar documented the flower-filled desert, and told Al Arabiya: "What attracted me to document the scenes of flowers, is the magnificence of its natural beauty when it grows in vast areas. It can continue growing for a year if rains continue. They are usually found in the plains of Tohama, and do not sprout in the mountains."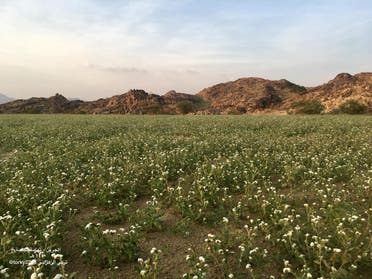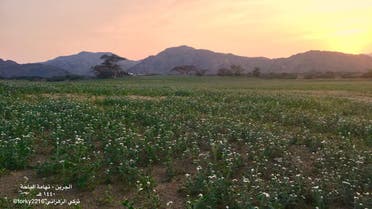 He added: "This plant appears in some areas to show the abundance of rain, a plant that the cattle eat and feed off of, as well as the bees."
Khodar said that the flower has been nicknamed 'happiness' because it is easy on the eyes and sprouts after rain.