Thee Ain is a historic village in Saudi Arabia's southwest al-Baha region located in the Makhwah Governorate. It is the site of a developmental project by the Saudi Commission for Tourism and National Heritage, which aims to rehabilitate the structure and identity of the village.
The commission said that it has "paid great attention to benefiting from the diversity and richness of the elements in Saudi Arabia to promote tourism and national cultural heritage as an industry."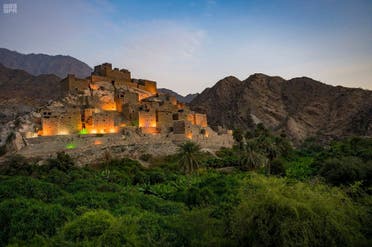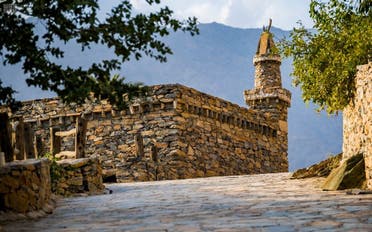 Development project
The commission had worked on a development project that aimed to rehabilitate the structures of the village in order to restore and maintain the identity and heritage of one of the oldest villages in Saudi Arabia, and to attract tourists coming from within the Kingdom and abroad.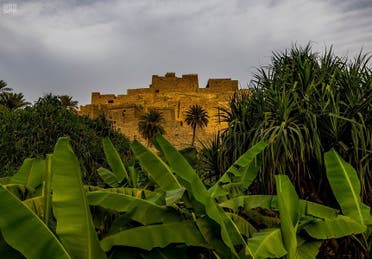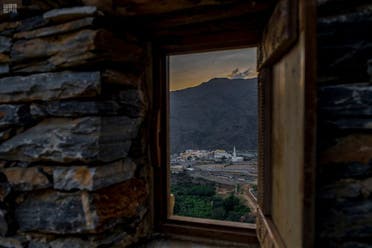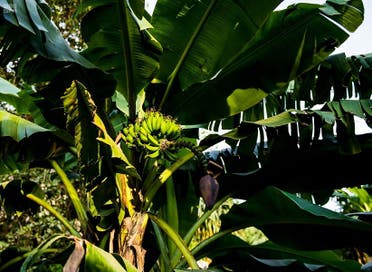 According to studies conducted by the commission, Thee Ain village consists of 85 heritage houses built atop a mountain, and it is famous for the cultivation of bananas, mangoes, guavas, and it is also known for its popular cuisine.
The village includes a mosque and a waterfall known for having fresh water running year-round.
The local community of the village is working alongside the commission in organizing programs and events that will attract visitors and bring life back into the village. One of these events is the banana and screwpine festival, which has been organized by the local community for the past six years.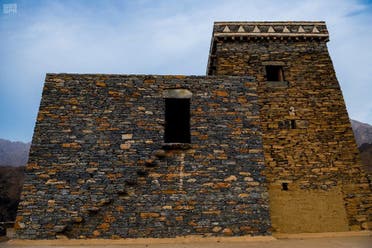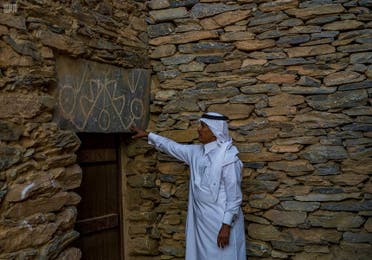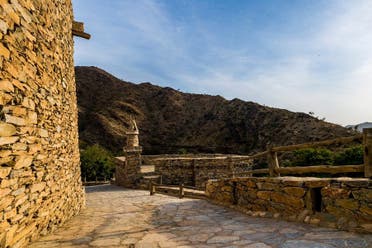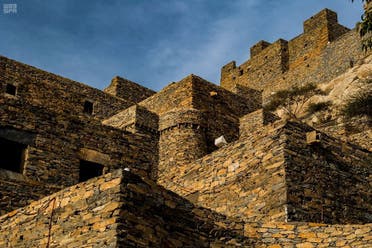 The commission aims to transform the village into a popular site visited by many, much like other historical villages.
Many of the buildings have utilized and transformed into museums, restaurants, artisan shops, gift shops, and libraries.