In his first visit to Egypt after taking office, French President Emmanuel Macron and his wife Brigitte were seen touring the country's historic temples in Aswan ahead of a scheduled meeting with President Abdel Fattah el-Sisi where some 30 deals worth several hundred million dollars are expected to be signed.
Macron arrived in Egypt on Sunday, stopping to visit the iconic temple of Abu Simbel in the country's south before heading to Cairo.
Macron's three-day trip to Egypt comes as "Yellow Vest" protests against his policies continue to be held across France.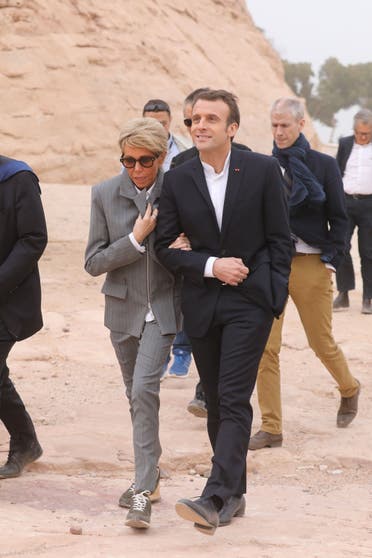 Along with his wife, Macron was also accompanied by a delegation, including Foreign Minister Jean-Yves Le Drian and Defense Minister Florence Parly.
Macron is scheduled to meet Egyptian President Abdel Fattah al-Sisi on Monday for talks aimed at strengthening the "strategic partnership" between the two countries.
The deals expected to be signed are in the fields of transport, renewable energy, health and agri-food.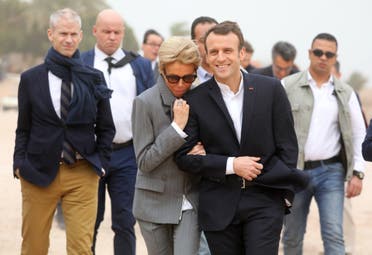 Macron was welcomed upon his arrival at Abu Simbel airport by Egypt's Minister of Antiquities Khaled al-Anani, and the director of the French Institute of Archaeology Laurent Bavay.
The ancient temple was built during the reign of Egypt's famed Pharaoh Ramses II.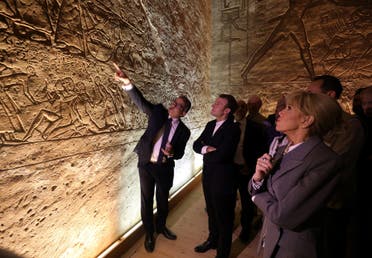 The French presidency said shortly before Macron's trip that Egyptian archaeology has remained "at the heart of Franco-Egyptian relations" thanks to the work of Egyptologist Jean-Francois Champollion.