Saudi Arabia's Red Sea Project reveals beautiful location of resort water villas
The developer behind Saudi Arabia's mega-city Red Sea Project said it has begun to identify the location of its overwater assets around four key islands at the destination in the Kingdom's western coast, according to a statement from The Red Sea Development Company (TRSDC).
The process of identifying the right location will inform the positioning of the projects overwater assets, including villas, restaurants, and hotel arrival points for two hyper-luxury hotels and one luxury hotel on Sheybarah South and Ummahat Al Shaykh islands.
"The marking of locations for our overwater assets is another milestone reached for the project, and is indicative of the progress being made at the site," said John Pagano, CEO of The Red Sea Development Company, in a press release.
Read more: Saudi Arabia's Red Sea Project seeks to become world's largest Dark Sky Reserve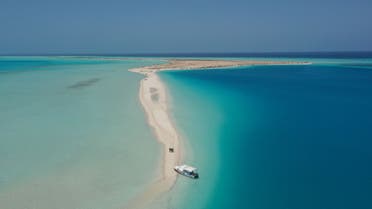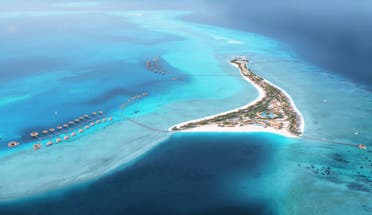 "This activity was an essential step in the identification of suitable locations which will allow our hotels and other assets to coexist in harmony with their surroundings while providing our visitors with an immersive experience and stunning views," Pagano added.
Upon completion in 2030, the destination will deliver up to 8,000 hotel rooms across 22 islands and six inland sites.
Read more: The Red Sea Project to increase conservation 30% over two decades: CEO
The project is expected to play a significant role in driving the economic diversification of Saudi Arabia by attracting nearly one million visitors every year.