Saudi Arabia's Red Sea Development Company aims for 'zero waste to landfill'
The Red Sea Development Company (TRSDC), the developer behind some of Saudi Arabia's most ambitious tourism initiatives, has awarded a solid waste management contract with the goal of setting a "zero waste to landfill" standard.
The new contract was awarded earlier this well to a joint venture between leading waste management company, Averda, and the Saudi Naval Support Company (SNS).
The partnership involves collecting and recycling waste generated by administration offices, residential facilities, and construction activities, meeting the high environmental standards set for the project, and with the goal of "zero waste to landfill."
For all the latest headlines follow our Google News channel online or via the app.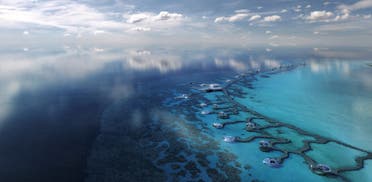 "We're uncompromising in our commitment to protect, preserve, and enhance the natural environment. Pioneering new standards in sustainable development to achieve this goal is at the heart of The Red Sea Project, as is selecting the right partners who are willing and able to support our ambition," said John Pagano, Chief Executive Officer of The Red Sea Development Company.
"We are pleased to award this contract and feel confident that both organizations will play a key role in the delivery of our aim to achieve zero waste to landfill even during the construction phase, collecting and sorting waste to ensure where appropriate, waste is recycled, composted or incinerated," Pagano added.
Read more:
The Red Sea Project to increase conservation 30% over two decades: CEO
Saudi Arabia's Red Sea Project seeks to become world's largest Dark Sky Reserve
Saudi Arabia's Red Sea Project reveals beautiful location of resort water villas
TRSDC is the developer behind The Red Sea Project, an ultra-luxurious and sustainable touristic destination, planned to be accessible by 80 percent of the world's population in less than eight hours off the coasts of Saudi Arabia.
The project is one of Saudi Arabia's three mega-projects aimed at boosting its tourism sector announced in October 2017, along with the megacity NEOM and Amaala, another resort on the Red Sea.