vision 2030
Saudi Arabia's Red Sea Development Company awards contract to International SOS
The Red Sea Development Company (TRSDC), the developer behind some of Saudi Arabia's most ambitious tourism initiatives, has awarded a contract to International SOS to provide medical services during the initial construction phase of the project.
The agreement between TRSDC and International SOS will ensure that the highest quality medical care and assistance are provided to the site's estimated 28,000 construction workers as well as the project's staff and visitors over the next two and a half years.
For all the latest headlines follow our Google News channel online or via the app.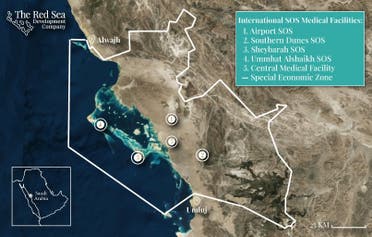 "As we strive to create a truly special tourist destination for visitors to enjoy, prioritizing the health and wellbeing of our employees and partners is of paramount importance," said John Pagano, CEO of The Red Sea Development Company, in a press release.
"We are going beyond international guidelines and setting new standards for labor management in the region, by making sure that the environment our people work in, is safe and comfortable," Pagano added.
Read more:
Saudi Arabia's 'The Red Sea Project' breaks ground on coastal village
Saudi Arabia's Red Sea Project seeks to become world's largest Dark Sky Reserve
Saudi Arabia's Red Sea Project reveals beautiful location of resort water villas
TRSDC is the developer behind The Red Sea Project, an ultra-luxurious and sustainable touristic destination, planned to be accessible by 80 percent of the world's population in less than eight hours off the coasts of Saudi Arabia. It is currently on track to welcome its first visitors by the end of 2022.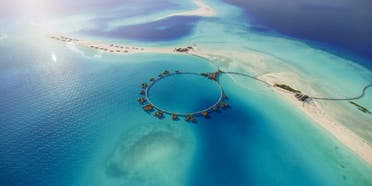 The project is one of Saudi Arabia's three mega-projects aimed at boosting its tourism sector announced in October 2017, along with the megacity NEOM and Amaala, another resort on the Red Sea.
Speaking on TRSDC's approach to medical care, General Manager of International SOS Jörg C. Bünzel noted how innovative it was for the industry and region.
"Typically, contractors are each responsible for the medical care of their own workforce, which can lead to a fragmented system with inefficiencies encountered across a largescale development. TRSDC is removing the responsibility for medical care from the contractors and centralizing it with a single medical provider," Bünzel said.