UAE launches campaign to promote desert winters, encourage local tourism
The United Arab Emirates has launched a campaign to encourage local tourism and promote its desert winters, as it looks to recover from the impact of the coronavirus pandemic.
Dubai ruler Sheikh Mohammed bin Rashid Al Maktoum approved on Monday a new UAE Strategy for Domestic Tourism that "aims to develop a comprehensive scheme to regulate the local tourism sector in a solid collaboration among the relevant local and federal entities," the state news agency WAM reported.
Read the latest updates in our dedicated coronavirus section.
According to WAM, Sheikh Mohammed bin Rashid, who is also Vice President and Prime Minister of UAE, launched the first federal domestic tourism campaign titled "World's Coolest Winter" to invite the public to explore the hidden gems of the seven emirates.
"The World's Coolest Winter program is part of an effort to double domestic tourism's 41 billion dirhams ($11 billion) contribution to the economy," Sheikh Mohammed Bin Rashid said in a tweet on Saturday.
"World's Coolest Winter" is a 45-day campaign that aims to highlight landmarks and attractions that distinguish every emirate and contribute to the UAE as a single destination, according to a WAM report.
The UAE had been forced to close its important international tourist sector due to the coronavirus pandemic, but has since reopened with coronavirus restrictions in place that vary by emirate. The news that the country has approved the Sinopharm COVID-19 vaccine could allow for the economy to fully reopen and tourists to return in greater numbers.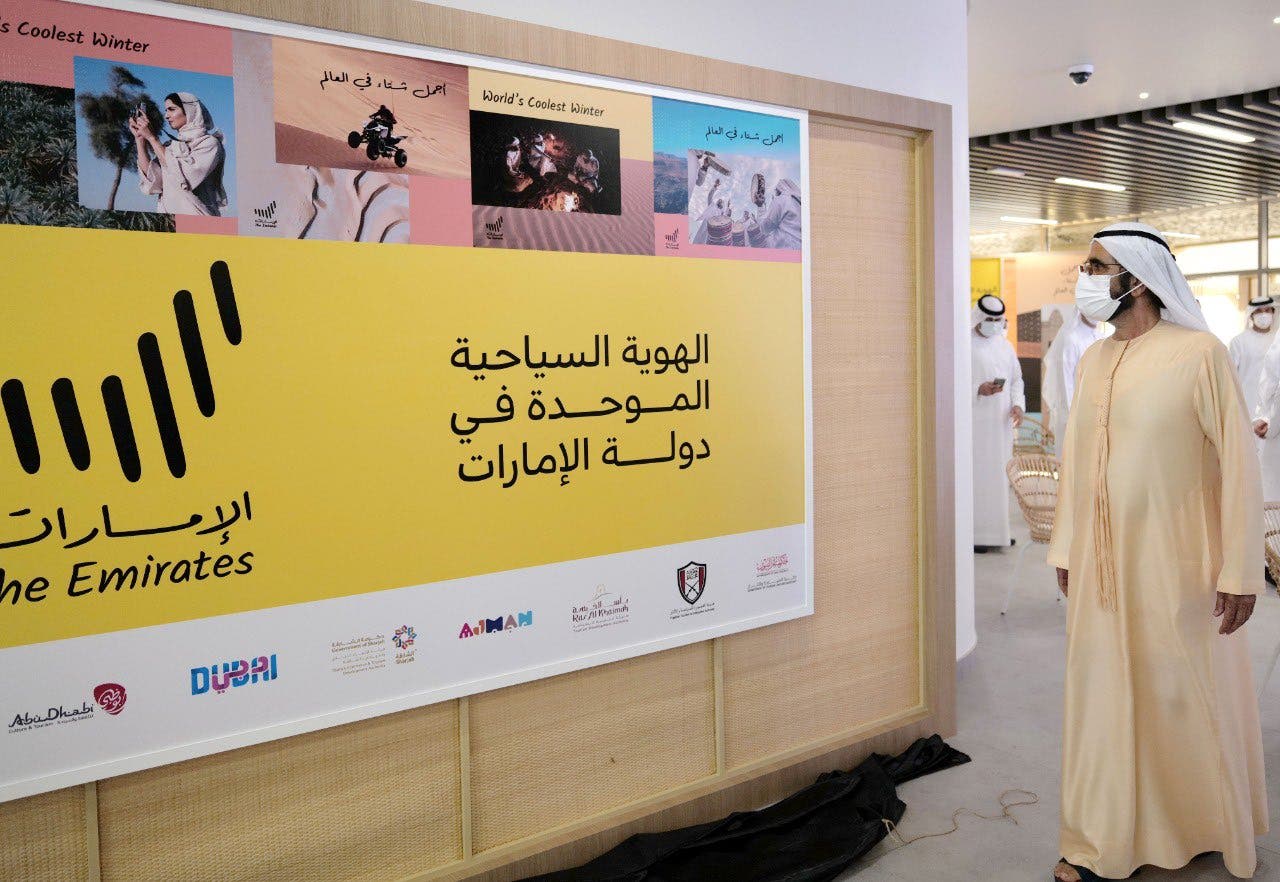 "Domestic tourism spending in the UAE stands at AED 41 billion ($11.16 billion). With a solid federal collaboration, we can double the contributions of the domestic market and create new opportunities for the small business industries across the country," Sheikh Mohammed bin Rashid said.
"Each of the seven emirates features rich tourist experiences, massive resources and cultural, archaeological and architectural treasures. We aim to unify our efforts to maximize returns," he added.
"Winter brings great moments and experiences. Like everything else in the UAE, we aim to make every winter the best in the world," Dubai's ruler said.
- With Bloomberg.
Read more:
Where to get the COVID-19 Sinopharm vaccine in the UAE
China advises cabin crew to wear diapers to avoid toilets on flights
Abu Dhabi issues safety guidelines for winter camping, hiking