A report by The Times that Qatar has offered top European football clubs hefty sums of money to participate in a Dream Football League is based on a "hoax" article published on March 10 by Les Cahiers du Football, the French satirical website reported Wednesday.

"I can assure you that the DFL is the figment of our imagination," said the website's editor-in-chief Jérôme Latta, French newspaper Le Monde reported.

The Times reported that Qatar is prepared to offer €200 million (£175 million) for some of Europe's top football clubs, such as FC Barcelona and Manchester United, to participate in a tournament which would be held in Qatar and other Gulf states.

Qatar plans "to have four of England's most prestigious clubs among 16 'permanent' DFL members, with a further eight global clubs competing on an invitational basis," the British newspaper added.

The Qatari plan, which The Times said would be unveiled next month, will rival the Champions League and the Club World Cup, and the financial incentive will be far higher than any international club competition.

The Times article and the French website's "invented" report include similar points, such as the tournament being held in six Gulf cities on a two-year cycle due to begin in 2015. They also used the same photograph.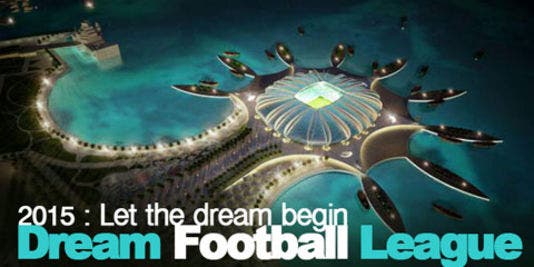 "Cahiers du Football was absolutely not the source of my story - 100 percent, 1,000 percent, 175 million percent. I have copious amounts of handwritten notes, as well as e-mails and texts, that would confirm this," said the British newspaper's chief football correspondent Oliver Kay, adding that the image used was emailed to him by his sources.

"I have no idea what CdF's modus operandi is. They claim to have made their story up - right down to the 'Dream Football League' logo that appeared on their story, which has also been on e-mails that have been sent to me by the prime source of my story," Kay said.