It's hard to consistently please the editor; any journalist will tell you that. But pleasing the state is no-doubt a tougher task.
That's what Hani Shukrallah, the veteran former editor of Egypt's English-language Ahram Online news site, will tell you.
With a wealth of experience in the industry, Shukrallah witnessed first-hand the undercover political blows that have been dealt to the country's English-language news outlets over the past few months, he even claims to be a victim.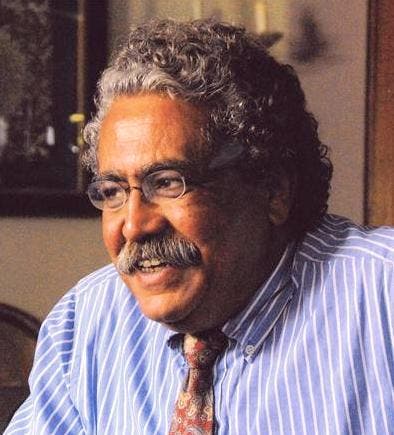 In February 2013, the former editor made a public announcement stating he had been removed of his editorial post. His removal opened up doors to fresh debate over media control and censorship in the country.
Looking back, he points the finger at what he describes as the "Muslim Brotherhood's e-militia."
"The first step was to get rid of the editor," says Shukrallah, speaking to Al Arabiya English on Wednesday.
"Already, I had been put clearly in the sights of what we in Egypt have come to call the Muslim Brotherhood's e-militia," whom he described as hired professionals working both in Arabic and English. He said their "job is to follow the media and launch concerted and coordinated attacks, vicious and often threatening, against critics or publishers of news they deem harmful to their policies."
Shukrallah bid his final farewell to Ahram Online after publically announcing that he was leaving the job with "no savings," following an earlier salary cut.
He places the blame squarely on the shoulders of the Brotherhood.
"In 2012, the advent of the Muslim Brotherhood to presidential power in Egypt was to make my editorial leadership of Ahram Online untenable."
"Very sensitive to their 'image abroad,' the Muslim Brotherhood, having swiftly seized control of the state owned media, set about reapportioning the spoils, as well as weeding out prominent journalists and editorial leaders they saw as critics of their authoritarian project," says Shukrallah.
Not the first time
Indeed, the country's English-language media had always been at the forefront of covering human rights abuses under former President Hosni Mubarak.
For Shukrallah, it wasn't the first time he was removed as editor for failing to stick to content approved by Egypt's leaders. He recounts how, in 2005, the English-language state-owned al-Ahram Weekly became a liability to the state.
"At the time, U.S. President George W. Bush, having made a mess of 'democratizing' Iraq, was turning his sights towards Egypt, calling upon the administration of then President Hosni Mubarak to 'lead the region in democracy, as it had led it in peace with Israel.'
"The heat was on. This was also the year in which Mubarak's fourth presidential term was coming to an end, and new presidential and parliamentary elections were at hand; the plan for dynastic succession – to Mubarak's son, Gamal – had become apparent.
"The Kefaya (Enough) movement was making political waves and foreign journalists had begun speaking of a "Cairo Spring." World eyes were turned to Egypt and English language media, rather than an asset, proved a liability [to the state]. By July of that year I had been removed from my editorial post."
He may have never imagined he would be undergoing the same experience eight years later under post-revolutionary Muslim Brotherhood rule.
Islamist President Mohammed Mursi was narrowly elected president last June, promising to govern "in the name of all Egyptians."
But his opponents say the president has not appeared in this light, spotlighting an Islamist-slanted constitution and the appointment of Brotherhood members to provincial governorships.
Shukrallah's farewell to Ahram Online came amid a storm of what appeared to be state oppression of the English-language news industry.
Gasping to survive
Already gasping to survive in an Arabic-speaking country, English press outlets Daily News Egypt and Egypt Independent suffered financially, with dwindling subscriptions and scant advertising.
After sending out pleas for help to keep it afloat, Egypt Independent folded last month, posting its final issue online after its last weekly print issue was banned from going to press.
"The new chairperson of the al-Masry Media Corporation board (the parent organization) said closing Egypt Independent, which he argued had only constituted a financial burden on the institution, was a measure of his capacity as 'a surgeon who has to conduct the fine operation of letting go of the child in order for the mother to survive,'" wrote Lina Attalah, Egypt Independent's chief editor.
In this letter of closure, Attalah outlined years of Egypt Independent being exposed to "threats" from the parent organization.
"One of these threats was not so long ago. In a bold op-ed published in November 2011, former al-Masry al-Youm Editor-in-Chief Magdy al-Gallad wrote 'drink from the sea,' addressing the Egypt Independent team.
"In Arabic, the expression can be broadly translated into "put that in your pipe and smoke it," and it was Gallad's response to our public campaign against an act of self-censorship he authored, whereby he banned the third issue of our newborn weekly newspaper from distribution because he deemed an article critical of the military institution's leadership too endangering," Attalah wrote.
Egypt Independent was quite clearly aggravating thorny censorship issues.
When Mursi was six months into power, Gallad spoke out against censorship. He told the AFP news agency, last January, that when it comes to media freedom, "Mursi's first six months are much worse than all of Mubarak's era. Mubarak was more politically savvy in dealing with the media."
Earlier in that month, his daily ran a spoof issue entitled "al-Watan under the Brotherhood," with pictures of its editor and journalists sporting Islamic beards and with articles praising Mursi.
"We came up with the idea because of all the pressures faced by the media," he had said.
The issue rings a bell with analysts too.
"Just about all Egyptian journalists are now politicized, largely by choice but also having to yield to pressure, be they against the government, or for it, for the sake of professional survival," wrote Cairo-based Professor Emeritus of Journalism, Abdallah Schleifer, citing Saad el-Din Ibrahim, a prominent sociologist turned human rights activist.
But English-language journalists in particular still brave their very own eye of the storm.
Traditionally, English language journalists are "less susceptible to control and censorship by the powers that be, whether state or corporate," says Shukrallah.
"Censorship and editorial control, which are less stringent vis-à-vis the English language media at "normal" times, can prove to be even more heavy handed during periods of political upheaval and turmoil," he adds.
A wide open future?
So what does the future hold for this industry? Will the blows keep coming?
"Yes, especially at a time when political and economic blows are hitting many industries," says former Deputy Editor of Egypt Independent Amira Salah-Ahmed, speaking to Al Arabiya English.
"But there has to be a way for this kind of media to survive. Progressive media, both Arabic and English, needs to be preserved, almost at any cost, not only because it is a vital pillar of any state, but also in the context of these very turbulent and trying times in the Arab world.
"At times, it is the only challenge to the narrative of oppressive ruling powers, and that voice cannot be silenced,"Ahmed adds.
And on the economic front, it's all about "dollars and cents," says Shukrallah.
"Will the world, and not just our little part of it, be able to evolve new and viable business models for good journalism as a whole, and for online journalism in particular?"
Shukrallah prefers to leave that question wide open.