When the Egyptian interim cabinet was announced last week, an Arab-Israeli woman was shocked to find that she was mistakenly named as the minister of health by media outlets in the country.
Only finding out this week, Maha Zahalka, a 35 year old political activist and education professional, found that her picture was used to illustrate most of the Egyptian reports on the appointment of the real health minister, Maha al-Rabat.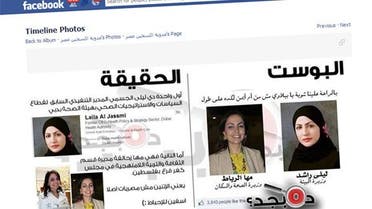 In comments reported by Israel-based site Ynet News on Friday, Zahalka said that she found out about the mistake from friends on Facebook.
"I was in shock, but I tried to accept it lightheartedly because I don't have many choices."
But she also expressed concern over the use of the photo, used on Egyptian news websites such as al-Shorouk.
"They tried to use it to connote the new government with modernity and enlightenment, but this is not how the success of enlightenment is measured," she reportedly said.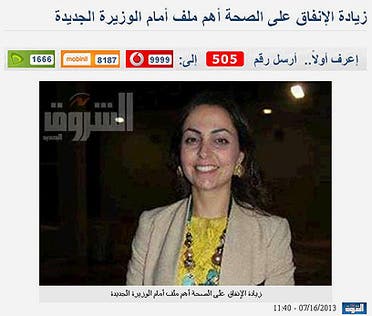 Zahalka used the opportunity of her unexpected overnight fame to show support for Egypt.
"I pray from the bottom of my heart for the peace of the Egyptian people. We love them and consider them the head of the Arab world in every way."
Zahalka said she was worried about what the mix-up might mean for her.
"Although I wasn't party to the error in publishing the photo and I hope the Egyptians will understand what happened. I feel that I've become famous all around the Arab world, not just over here."
But Zahalka's surprise nomination was not the only mix-up by Egyptian media outlets over the ministerial announcements.
An image of a woman named Layla Rashid Eskandar, the environment minister, was also circulated but it was quickly revealed that the photo actually showed Dubai health professional Layla al-Jasmi, BBC News reported.
When the initial mistaken photos were published, commenters had praised the beauty of both women, two of the three female ministers in Egypt's new cabinet.
The news was also reported by Egyptian groups on Facebook who juxtaposed images of both the mistaken ministers, revealing their true identities.