Images of the Syrian President Bashar al-Assad waving to cheering crowds, visiting hospital patients and meeting with officials have now been given the Instagram touch.
The embattled leader's office has officially opened a new Instagram account to seemingly bolster his image on the popular online photo sharing application.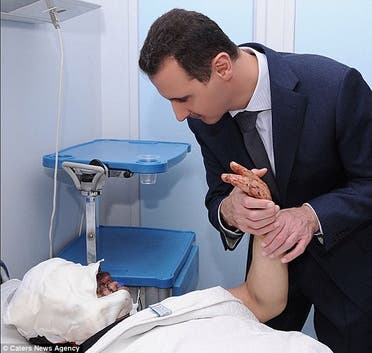 Assad's office already has YouTube, Facebook and Twitter accounts, and now Instagram has been a new way for scores of Assad's supporters to 'like' his posts.
AFP news agency reported on Tuesday that one of the comments on a picture reads: "We love you,"
Among the pictures posted on the application, his wife Asma is seen dressed informally and deep in discussion with teenagers. In another, she wipes away the tears of a child.

But the account appears stamping out negative comments, AFP reports, adding that some were "apparently removed."

One online anti-regime activist said via Twitter: "Bashar Assad blocked me on Instagram," according to AFP.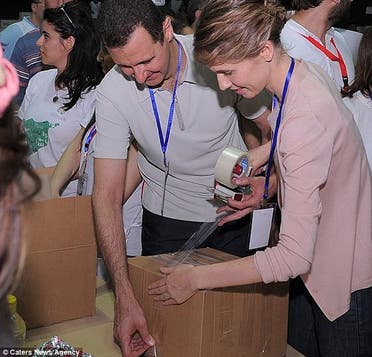 Amnesty International UK Syria campaign manager, Kristyan Benedict, said that for Assad, image matters.
"On one level you'd have to say that it's not surprising to find any government, even the rigid and oppressive one in Damascus, using social media to broadcast and frame its own narrow world view," Benedict was quoted by The Daily Mail as saying.
"Image obviously matters in a cult of personality and the illusion of relative stability is important in President Assad's 'love me or I'll kill you' strategy.
"No amount of photos or tweets or Facebook posts will ever wash away the stain on the Syrian government's record," Benedict added.
The latest social media activity come as Assad refuses to cede power more than two years into an uprising against his regime which has left more than 100,000 people dead in the conflict, the United Nations says.