Twitter's announcement this week that it will create a "report abuse" button will benefit users of the social networking website's Arabic service, which started last year.
In 2012, Wojdan Shaherkani and Sarah Attar became the first Saudi females to compete at the Olympic Games.
This led to their abuse on Twitter, with one user constructing the hash tag "prostitutes of the Olympics," and another tweeting: "You [Shaherkani] do not represent the chaste Muslim women."
In another example of abuse, Saudi writer Abdulla Mohammed Daoud wrote a tweet with the hash tag "harass female cashiers."
He said he wanted to force women to stay at home by seeking to convince his 97,000-plus followers to molest females working in grocery stores.
However, it is not just women in Saudi Arabia who receive abuse and threats via Twitter.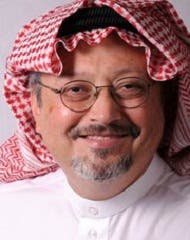 "There have been times where someone says 'if I meet you on the street I'll shoot you,' or 'if I see you I'll punch you'," Saudi columnist Jamal Khashoggi told Al Arabiya.
"My reaction is to block that person and get him out of my way," he added.
"Twitter is for everybody," Khashoggi said. "People should express their views freely, but they shouldn't insult each other."
He has blocked more than 2,000 people because of their abusive tweets.
"What's wrong outside Twitter is wrong inside Twitter, but because you have a coded name, you feel free to insult," he said.
"Some people don't understand the grave consequences of their conduct on social networking sites, or over the internet in general," said an official from the office of Abu Dhabi's attorney general.
In the neighboring emirate of Dubai, police have announced that authorities will begin round-the-clock monitoring of social media websites.
Arab governments have arrested those accused of instigating protests.
Last year, 50 activists in Oman were reportedly arrested for involvement in online and offline protests. Some received prison terms of up to 18 months.
The country's public prosecution has threatened to take legal action against anyone publishing "offensive writing" or "inciting protests" on Facebook, Twitter or personal blogs.
During the Arab Spring; Twitter has been used against autocratic governments in the region as a means to organize and announce demonstrations.