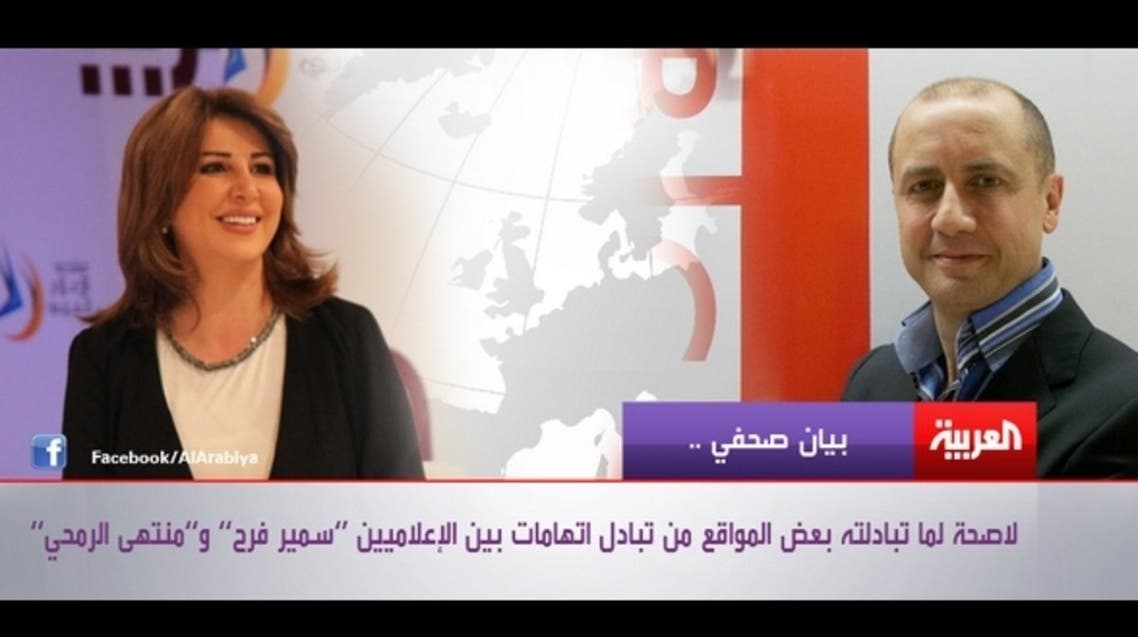 Al Arabiya, BBC Arabic condemn fake host remarks as 'attack on credibility'
Two of the Arab world's most prominent TV channels say their hosts have been falsely impersonated as part of a deliberate attack on their credibility.
The Al Arabiya News Channel and BBC Arabic issued a joint statement claiming that a "fake" exchange between two of their employees had been published online.
The intention of the forgery was to distort the credibility of the channels, according to a joint statement issued by the stations.
"Some websites and social-networking websites' pages circulated what they claimed to be accusations and statements exchanged between BBC and Al Arabiya hosts, Samir Farah and Montaha al-Ramahi," the statement said.
"The channel's administrations confirm that what has been published regarding this is completely fake and untrue. These websites and pages have published these forged statements after taking them from blog sites whose writers faked the identities of the two BBC and Al Arabiya hosts."
The statement did not specify the nature of the statements falsely attributed to the two hosts.
This website is the English-language service of Al Arabiya, which is part of the Dubai-based MBC Group.
Al Arabiya said it faces an ongoing campaign aimed at distorting its image. It has claimed to face forgery, organized lying and disruptions of its broadcasts.
"Governments and groups have in the past worked towards launching distortion campaigns against the Al Arabiya channel via media and social networking websites. These campaigns synchronized with interference on the channel's broadcast, particularly on Nilesat," the Al Arabiya channel has said previously.
"The Al Arabiya channel has in the past years been subjected to campaigns attacking it. These campaigns have changed as political events in the Arab region changed. But our channel resumed its activity [and remained loyal] to its professionalism. Its perseverance is one reason behind the channel's success, popularity and credibility."