English-language Omani newspaper The Week published a front-page apology on its website after an article it ran on Omani homosexuals caused controversy, Gulf News reported Tuesday.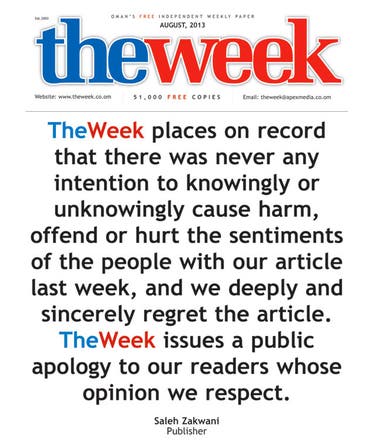 The article suggested that Oman was more tolerant of homosexuality than neighboring countries, reported theBBC.
Homosexuality is illegal in Oman.
"The tone of the article seemed that there was an attempt to promote the unnatural act as natural," Tawfiq al-Lawati, a member of the influential Shura Council, told Gulf News.
The Week wrote in its apology: "There was never any intention to knowingly or unknowingly cause harm, offend, or hurt the sentiments of the people with our article last week, and we deeply and sincerely regret the article. The Week issues a public apology to our readers whose opinions we respect."
The article is no longer available on the newspaper's website.