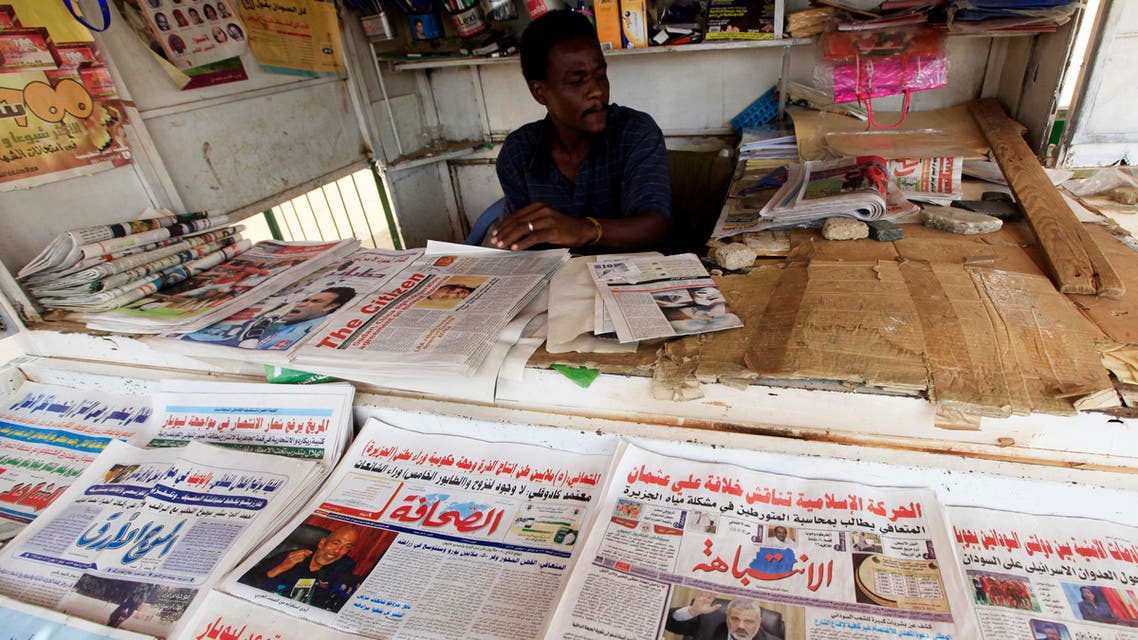 Editor: Sudan paper suspended over corruption report
Sudan ranked near the bottom, at 170 out of 179, in the Reporters Without Borders (RSF) 2013 World Press Freedom Index
A Sudanese newspaper which reported on commodity shortages and alleged corruption has been suspended from publishing, its editor said on Sunday.

Idris Al-Doma said he was informed of the ban against Al-Jarida during a Sunday meeting with agents of the National Intelligence and Security Service (NISS).

"This is because we published stories about the crises in fuel, bread and flour," he told AFP, adding Al-Jarida had also written about alleged corruption in a government cotton company.

NISS agents had already seized copies of the newspaper at its printing presses last Wednesday and Friday, Doma said.

The tactic is regularly employed by the security service, which has also banned some newspapers for varying periods.

Rai Al-Shaab, the newspaper of the opposition Popular Congress Party, has been shut for two years following an order from NISS.

Motorists in the Sudanese capital found some petrol stations barricaded shut last week while queues formed at others.

Residents also complained about shortages of bread, a staple food.

The economy has suffered from a lack of hard currency since South Sudan separated in 2011 with most of the formerly united country's oil production.

Sudan ranked near the bottom, at 170 out of 179, in the Reporters Without Borders (RSF) 2013 World Press Freedom Index. It also came fourth-last in Transparency International's 2013 ranking of perceived public sector corruption around the world.