Leading Egyptian director Youssef Chahine marked in Google doodle
Youssef Chahine was a prolific and creative director known for introducing Egypt's film-industry
Google doodle celebrated on Sunday the birthday of late Egyptian director Youssef Chahine, a prolific and creative director known for introducing his country's film-industry.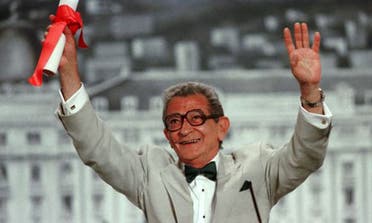 Chahine, who was also credited with launching the career of actor Omar Sharif, died in 2008 at the age of 82 after a long career of innovative filmmaking and prolific output, influenced by his cosmopolitan upbringing in the coastal city of Alexandria.
Chahine, who studied directing at the Pasadena Playhouse in California, launched the career of Sharif in 1954, starring him in "The Blazing Sun."
One of Chahine's most-celebrated works are "Cairo Station," "Jamila the Algerian" and "Saladin."
The Egyptian director was the recipient of several prestigious film awards including from the British Academy Film Awards (BAFTA) and Cannes Film Festival.
He died in Cairo on July 27, 2008.