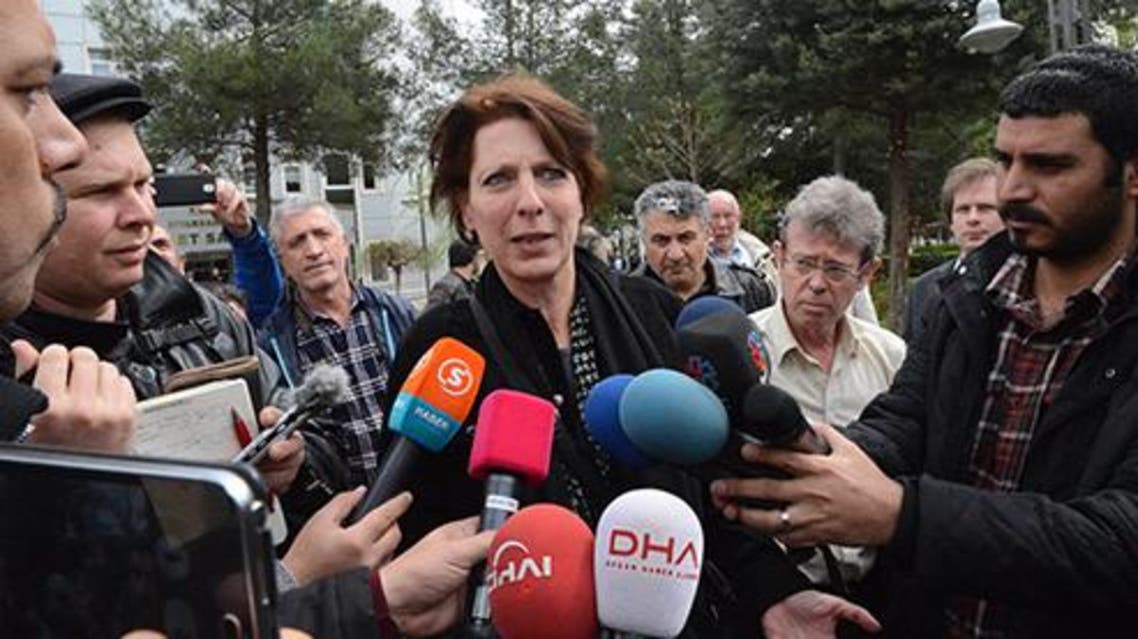 Dutch journalist acquitted of Turkish terrorism propaganda charge
Frederike Geerdink's detention in January prompted an outcry from rights groups
A Dutch journalist tried on a charge of disseminating "terrorist propaganda" was acquitted by a Turkish court on Monday.

Frederike Geerdink's brief detention in January prompted an outcry from rights groups and a protest by the Dutch foreign minister, whilst deepening fears about the erosion of press freedom under President Tayyip Erdogan.
A freelance journalist based in the mainly Kurdish southeastern city of Diyarbakir, she was accused of posting messages on social media in favour of the outlawed Kurdistan Workers Party (PKK).

Geerdink's acquittal had been expected following a surprise call last week by the prosecutor in the case to drop charges against her, citing a lack of evidence.

The panel of three judges announced their ruling in line with that recommendation at a hearing on Monday.