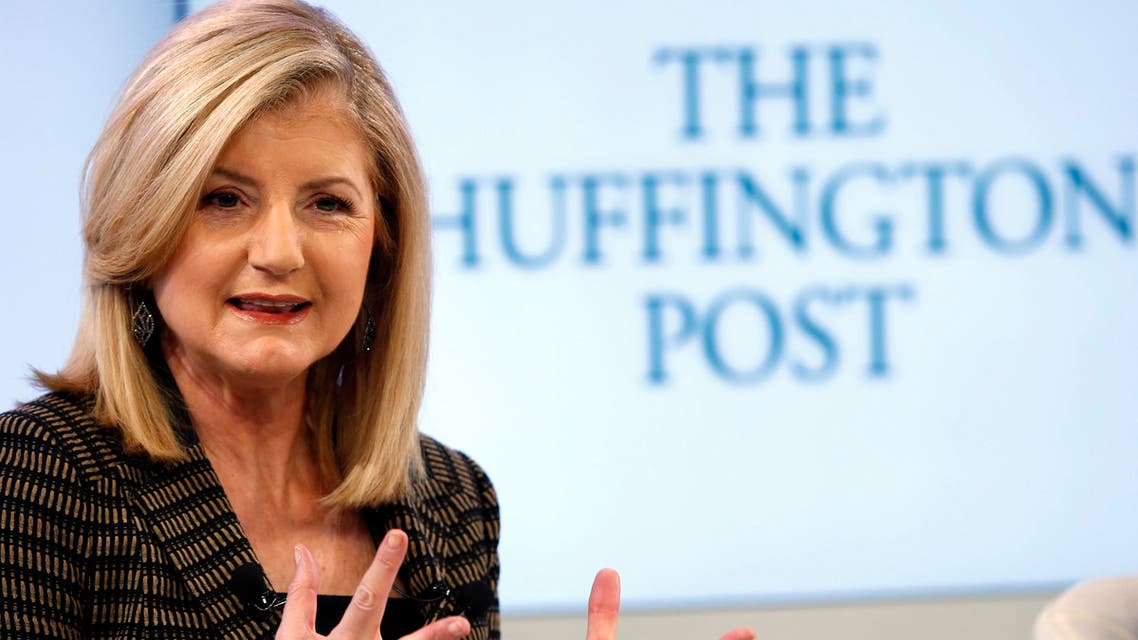 Arianna Huffington signs off at The Huffington Post
The HuffPost's editor-in-chief announces she's leaving to head a new health, wellbeing and productivity startup
The Huffington Post is going to be without a Huffington.
Arianna Huffington, The Huffington Post's editor-in-chief, announced Thursday that she's leaving to head a new health, wellbeing and productivity startup.
The one-time conservative commentator oversaw explosive growth at the liberal online blog and news site that she co-founded in 2005 and sold to Internet giant AOL in 2011, and which went on to win a Pulitzer in less than a decade.
"I thought HuffPost would be my last act," Huffington said in a tweet. "But I've decided to step down as HuffPost's editor-in-chief to run my new venture, Thrive Global."
The Huffington Post is now owned by Verizon Communications Inc., and her departure comes several weeks after Verizon said it was buying the media properties of Yahoo Inc. for about $4.8 billion. Representatives for New York-based Verizon and The Huffington Post did not respond to a request for comment Thursday morning.
The site is known for its celebrity and newsmaker blogs and for cobbling together articles using information from different newspapers and other sources. In 2012, it won the Pulitzer Prize for national reporting on its series of stories about wounded veterans.
Huffington's new venture, Thrive Global, will provide training, seminars and coaching about reducing stress and exhaustion. The company, which is expected to launch in November, shares a name with her well-being book "Thrive." Earlier this year she published "The Sleep Revolution," a book about getting more sleep.
Greek-born Huffington said the new venture aims "to change the way we work and live by ending the collective delusion that burnout is a necessary price for success."
"I'm filled with excitement at the prospect of devoting the rest of my life to accelerating the culture shift away from merely surviving and succeeding to thriving," she said.
Huffington said she couldn't run The Huffington Post and Thrive Global at the same time, as she "couldn't do justice to both companies."
"Running both companies would have involved working around the clock," she said in a press release, "which would be a betrayal of the very principles of Thrive I've been writing and speaking about."
Thrive, which has received funding led by Lerer Hippeau Ventures as well as other groups and individuals including NBA star Andre Iguodala and entrepreneur and philanthropist Sean Parker, is to launch after the US election in November.
The Huffington Post was among the first major news organizations to benefit from consumer interest in online information, and has a user base of over 200 million.
Today, in addition to the US edition, the HuffPost has English language websites for British, Canadian and Australian readers, a number of French-language editions and versions in German, Japanese, Greek, Portuguese, Arabic and Korean. It has said it plans to launch in China as well.
(With AP, AFP)