Arab writers look back at unfulfilled Obama promises
Obama's policies in the Middle East in general and his failures to adhere to his own 'red line' in Syria have come in for criticism
Various analysts and media personalities in the region have responded to the end of Barack Obama's term claiming that the Middle East was left in worse shape than when he took office eight years ago. They have not only criticized Obama's policies in the Middle East in general but also his failures to adhere to his own "red line" in Syria and the lack of progress he has made on the Israel-Palestine situation.
Obama made a promising start with his Cairo University speech in 2009, calling for a "new beginning between the United States and the Muslims." However, he failed to intervene militarily in Syria despite his own "red-line" of the use of chemical weapons.
To many Arab intellectuals, relations between the US and the Arab world has gone downhill during the past eight years. Even though the focus has now shifted to how Trump will navigate this relationship – considering his "anti-Muslim" rhetoric during his campaign – it is also time to look at Obama's years dealing with the region.
Syria
Saudi writer Abdulrahman al-Rashed says that after eight years of Obama's failures, one should not worry about policies being adopted by the new president as they can't be worse.
"No one in this region expects President Trump to further political or military achievements, and it would be a significant achievement if the administration decides to halt Obama's policy that encouraged Iran to expand wars in the region, leading to the growth of terrorist groups," he writes in Asharq Al-Awsat.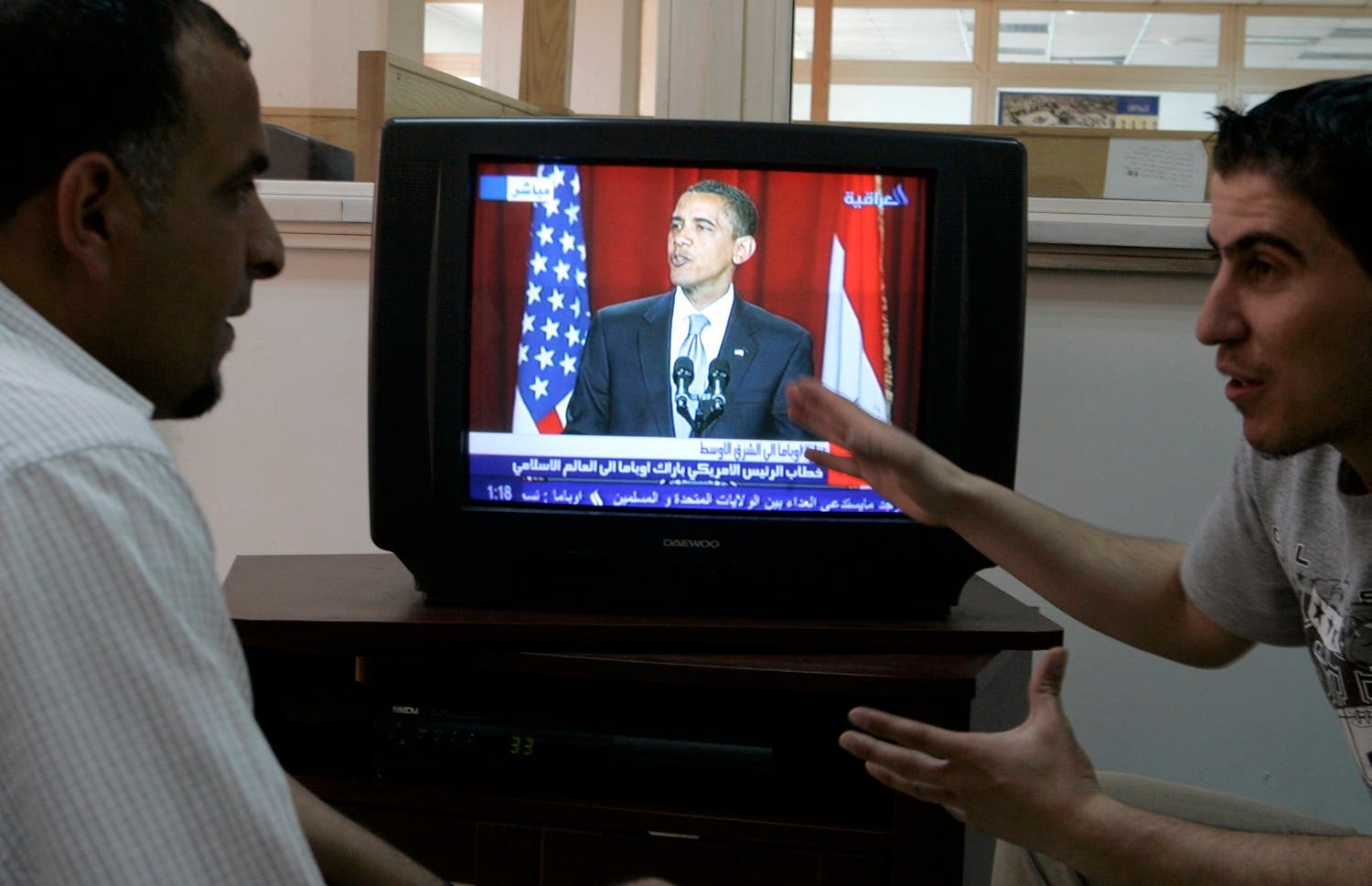 Commentator and Saudi journalist, Khaled Almaeena, however, believes it is too early to predict the outcome of the Trump presidency. "The new president's reference to the international arena was mainly in the context of bringing jobs back to the United States and making America great again. Many people in all corners of the world continue to wonder what that means," he says.
According to Almaeena, the other international reference was to eradicating "radical Islamic terrorism," which many secular and liberal Arabs thought was unnecessary as he could have just mentioned terror groups in the Middle East.
Egypt and Palestine
According to political analyst and columnist Mohammad Yaghi, Palestinians are right in feeling let down by Obama who, according to him, did not give them anything besides the last UN resolution condemning Israel's settlement activities.
On the other hand, Egyptian writer Abdel Moneim Said blames Obama administration for taking a negative stance vis-à-vis the Egyptian regime.
Going by the views of these commentators, it is obvious that Obama presidency may have been a dream for the Americans but turned out to be a nightmare for Arabs as he struggled to deliver most of his promises.