The regional head of one of the world's biggest communications groups has cut his advertising-growth forecasts for 2013 due to the unrest in Syria and uncertainty in the wider Middle East.
Elie Khouri, chief executive of Omnicom Media Group in the Middle East and North Africa, anticipates growth in regional advertising spending of just 5 to 6 percent this year – half what he projected in January.
"We were looking at lower double-digit numbers, like between 10 and 12 percent. But it's looking more like 5 to 6 percent," Khouri told Al Arabiya.
"As a net in the region, probably we will close the year at plus 5 percent in the best-case scenario, versus last year."
There are few reliable statistics about the total size of the advertising market in the Mena region. According to estimates quoted in the Arab Media Outlook, published last year by Deloitte and the Dubai Press Club, the total market was on track to be worth $5.15 billion this year. The same report projected an average annual increase of 6.7 percent until 2015.
But Khouri says the impact of unrest in Syria and uncertainty elsewhere in the region will see lower growth in the Mena region this year.
A similar trend is likely next year – although if Dubai wins its bid to host the World Expo 2020 then that could give the UAE ad industry a boost, said Khouri.
"[Next year] is looking more like the same: small growth, 5 to 8 percent. We don't see anything exciting happening," he said. "But if Dubai gets the 2020 announcement in November, that should be excellent for investments in Dubai… definitely it will drive the market up."
In an interview with Al Arabiya, Khouri explained the key trends in the region's communications industry.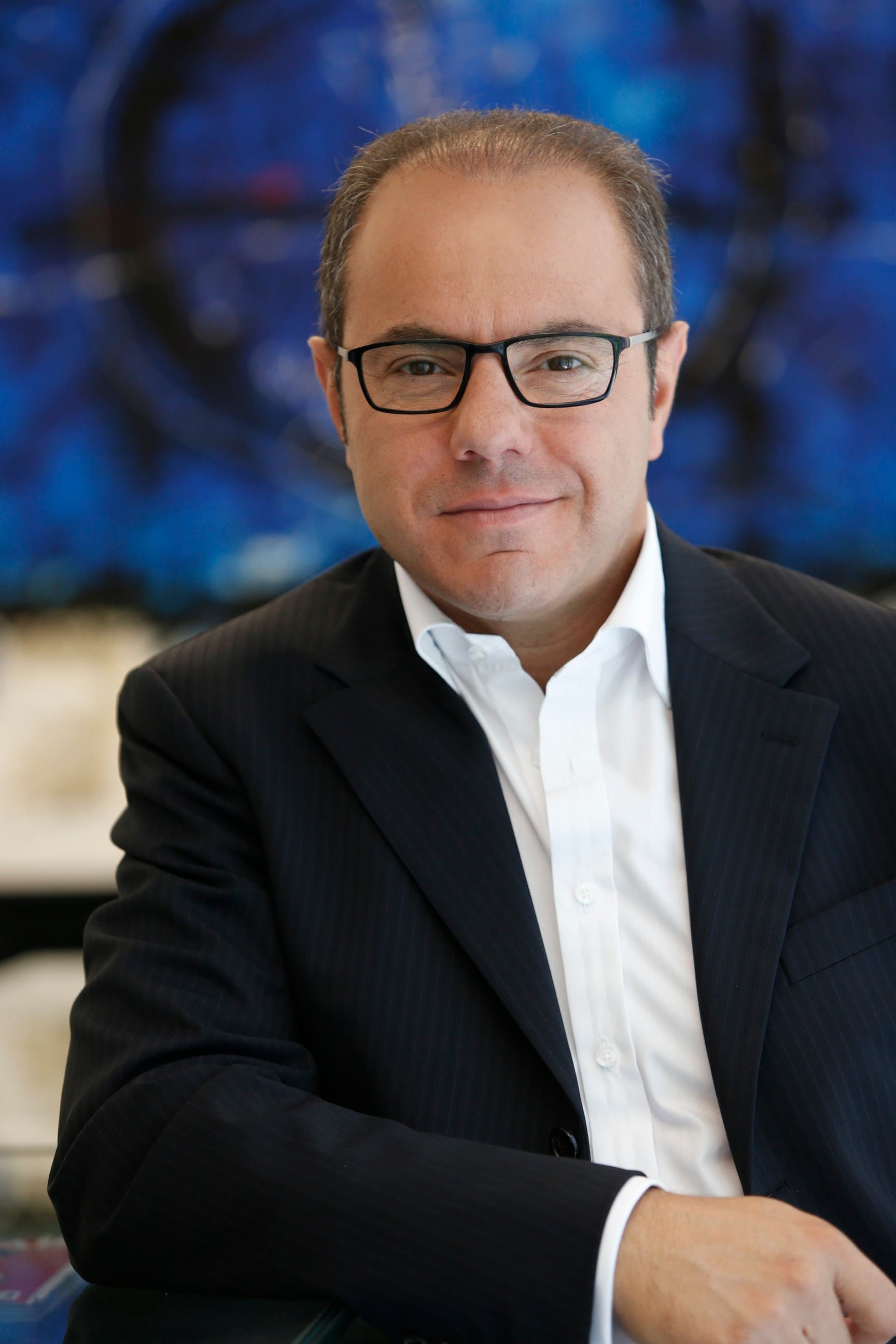 Q&A with Elie Khouri, chief executive of Omnicom Media Group in the Middle East and North Africa
Q. Has it been a good year for the regional advertising market?

There has been a modest recovery, but not the recovery we anticipated at the beginning of the year. The region is still plagued with uncertainties of the whole economic, political upheaval that is happening everywhere around us. The implications of Syria have affected Lebanon as a market, which has dropped by about 20 percent. Jordan has been flat; so all this Levant area has not been fantastic. Egypt, despite all that has been happening, has been maintaining its level of investments in communications. So there are not really negatives from that part of the market. Saudi has been slow, surprisingly enough – not much has been happening in terms of new clients, new activities, new launches, pitches. So Saudi, in the best case scenario, has been flat this year.

Q. Why is that?

Again, it has to do with everything that has been happening around us in the region – uncertainty. Clients would say, 'let's wait and see'... the whole issue of Iran and Syria is not making people comfortable. Saudi has been slow. The only positive market is the UAE, which has been growing consistently… real estate is back – modestly, but it's still back. The other sectors of the economy – tourism, entertainment, retail – are really improving. So yes, the [UAE] market is up by 15 percent.

Q. You talk about uncertainty – but isn't that the only certainty in a market like the Middle East?

Specifically this year, Syria has become more serious, with America having battleships in the Mediterranean, and threating to escalate the war on Syria… The stock market in Dubai crashed by about 10 percent because of the Syrian problem. Also if you look at the multinational companies, Europe has been slow, there have been issues in Asia... You have lots of multinational companies cutting down because of those factors, across all the industries.

Q. What about ad spending on digital media?

It's still the same trend: digital is up. Television [advertising] is flat with a small increase on the whole; print is down; outdoor [advertising] is still maintaining itself as constant. Within digital you're looking at social media going up definitely, display [advertising] stagnating or slowly increasing… online video is growing tremendously, and is starting to take money from TV. You used to [talk] about big media groups and say there is MBC Group, Rotana, and Abu Dhabi TV. Today you say there is MBC Group, there is Google and there is Facebook – and then there is everyone else. So the whole dynamic of discussions and the way you do things is really different.

Q. What about other social platforms like LinkedIn?

LinkedIn is still slower but definitely Google and Facebook are big brands that are really up there in terms of interest… We're putting more emphasis behind mobile marketing with the launch of a department dedicated to mobile marketing. Naturally social media has always been a key interest for us over the last few years, and we have a team of about 30 people in social media; we have to support our clients.

Q. A Facebook campaign can be free or very cheap compared with a TV ad campaign. Is that affecting your margins?

A Facebook campaign is never free – you have to pay for it. It's not about the question of margins, the volumes are lower. Naturally what you spend on Facebook is different than what you spend on TV, but it's not one or the other - they are complementary. What we noticed is that to get the maximum effect you have to utilize the two together, because social media helps TV viewership, and the other way around. When there is a key program, people tweet, Facebook-message, and they sometimes even use Instagram around the program, so they create more hype and more engagement. And then what that drives is more viewership, and the more viewership drives more social media. So what you're doing is really tracking both at the same time and seeing the impact of the two together. So that is really important.
Even more important is tracking the impact of online video on [what] incremental reach that's giving you on top of your TV campaigns. That's the same TV ad that you have on TV that you're watching on your computer or phone, and what's important is to see how much incremental reach that's giving you on your regular TV campaigns. A lot of investment and time is going in that direction now.

Q. Has the industry cracked how to best target people using a TV and a smartphone or tablet simultaneously?

No not really. There's duplication between the three screens – mobile, desktop and TV. We're still working a lot to really solve this and to provide the best way to optimize it, but we have a long way to go.

Q. If people are looking at more than one screen, does that not mean they have shorter attention spans, and wouldn't that be a bad thing for the ad industry?

People multitask and we have lots of statistics that give us the amount of duplication between different media, the consumption. A lot of people are watching TV and they are on their computers or phones; they can add a tweet on what they're watching. There is a relationship between the two… Multitasking has been there and will continue to be there. It is not an issue; on the contrary, we see it as a positive thing because of the correlation between the two.

Q. Are there any new markets that Omnicom is looking at in the Middle East?

Not really. Naturally we always keep looking at Iraq, but Iraq is still unstable, and is still a small market and is a very local market. And Libya in the long term – these are the two markets that we can potentially look at. But truth be told, this part of the world is driven by three markets: Saudi, the UAE and Egypt. These are 70 to 80 percent of this region, and the rest are small markets where we have to be present and provide service, but again they are very small.

Q. A lot of attention is paid to advertising awards. But does entering work into such events make business sense for you?

It does pay off in the good events, where there is quality, accountability and transparency. Why? Because it gives you a barometer of your creativity, to see where you stand within the market. It gives a good morale boost to your team, to give them a pat on the back and tell them "you guys are doing well". And it demonstrates to the industry or to our clients that we are performing on creativity. So yes, they're good. However, like everything else they shouldn't be about us, it should be about the work that we're doing and about the stuff we're doing for the clients. Sometimes we get carried away as an industry, and it's all about self-celebration and 'we're great and we're the best', and we forget that this is work that's supposed to drive results for the client. We should be celebrating the result itself and the performance itself, not us.
Editor's note: Al Arabiya News is part of MBC Group, which was mentioned by Elie Khouri in this interview.