Arab ad spend forecast to grow by a 'robust' 7.1% in 2014
Regional spending on advertising is set to outpace global average, says ZenithOptimedia
The Arab advertising market is set to grow by 7.1 percent this year, above the global average, according to a forecast by ZenithOptimedia.
Growth in the Middle East and North Africa region is to be 'robust' in 2014 – exceeding that of North America, northern and central Europe, and Japan – after the local ad industry was hit hard by the Arab Spring, the media agency said.
"After the Arab Spring began in December 2010, advertising markets in Middle East & North Africa were constrained by the region's social and political turmoil, which left many advertisers cautious about attracting negative attention," it said.
The region's ad market shrank 14.9 percent in 2011, and grew by a "meagre" 1.4 percent in 2012, ZenithOptimedia said. It recovered by 4.7 percent in 2013, and annual growth is forecast at 4 percent and 5 percent in 2015 and 2016.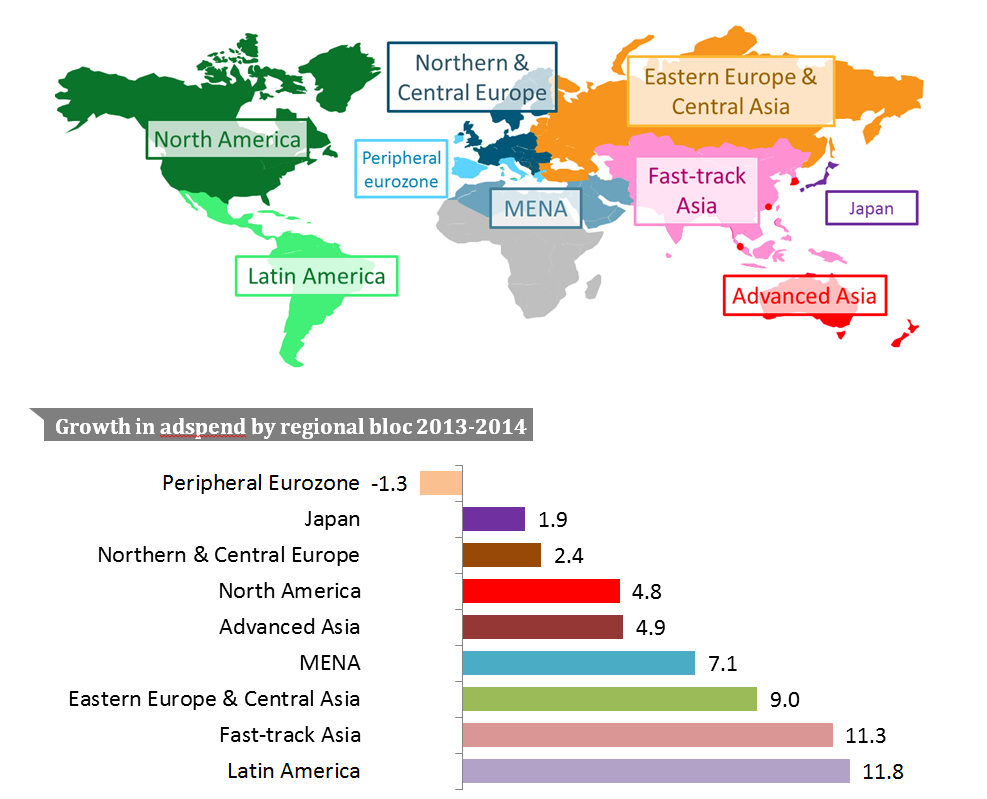 ZenithOptimedia predicts global ad expenditure will grow by 5.5 percent in 2014 to reach a total of $537 billion. It said the "pre-financial crisis growth rates" have been "boosted by stronger economy, programmatic buying and mobile". The Winter Olympics, football World Cup, and mid-term elections in the U.S. are also expected to see more being spent on advertising.
Global market growth is forecast at 5.8 percent in 2015 and 6.1 percent in 2016, it said. The internet is the medium in which advertising spending is growing fastest, ZenithOptimedia said.
"Advertisers are gaining in confidence as the world economy returns to stable growth. They will find plenty of opportunities to generate strong returns on their advertising investment in the fast-growing digital media, but should remember that television has lost none of its power to reach large and engaged audiences," said Steve King, ZenithOptimedia global CEO, in a statement.