Advertisers need to develop new content strategies: Google MENA
Advertisers today have a lot more opportunities to reach out to consumers simply because people are now using multiple digital devices, said Google MENA
Advertisers today have a lot more opportunities to reach out to consumers simply because people are now simultaneously using multiple digital devices, said Head of Agency at Google MENA Rayan Karaky Tuesday at the Digital Media Forum (DMF) in Dubai.
"We say that today consumers don't have time at all. Not really! Consumers have a lot more time today because before they were consuming 12 hours of TV. Now they are consuming 12 hours of TV plus 12 hours of mobile at the same time," Karaky said during his key-note speech at the forum.
"So they are actually consuming 24 hours of media in just 12 hours," he added.
With the rapid growth and far-reaching access to technology, consumer habits are experiencing change, and so should marketers and advertisers, Karaky noted.
"Consumers are expecting content every single day. So how are you going to be able to produce multiple TVCs [television commercials] throughout the year? You won't," he said, in reference to the high expenses in filming television ads.
Relying on analytics coming back from consumers' usage and interaction with brands on digital platforms, advertising agencies need to come to realize this change in consumers' behavior and produce content accordingly.
"That's why you have to start thinking about a content strategy. And the news splash is that big marketers are going to start to hire content creators in-house if the [advertising] agencies don't wake up and play this game."
"Unfortunately, 95 percent of the advertisers who use YouTube or Facebook place their TVCs on YouTube or Facebook. It is like somebody walking you into their showroom and you show him the same car that is on the window. What is the point? They are actually walking in so they are asking to be engaged. Show them something different; open the car and show them the inside."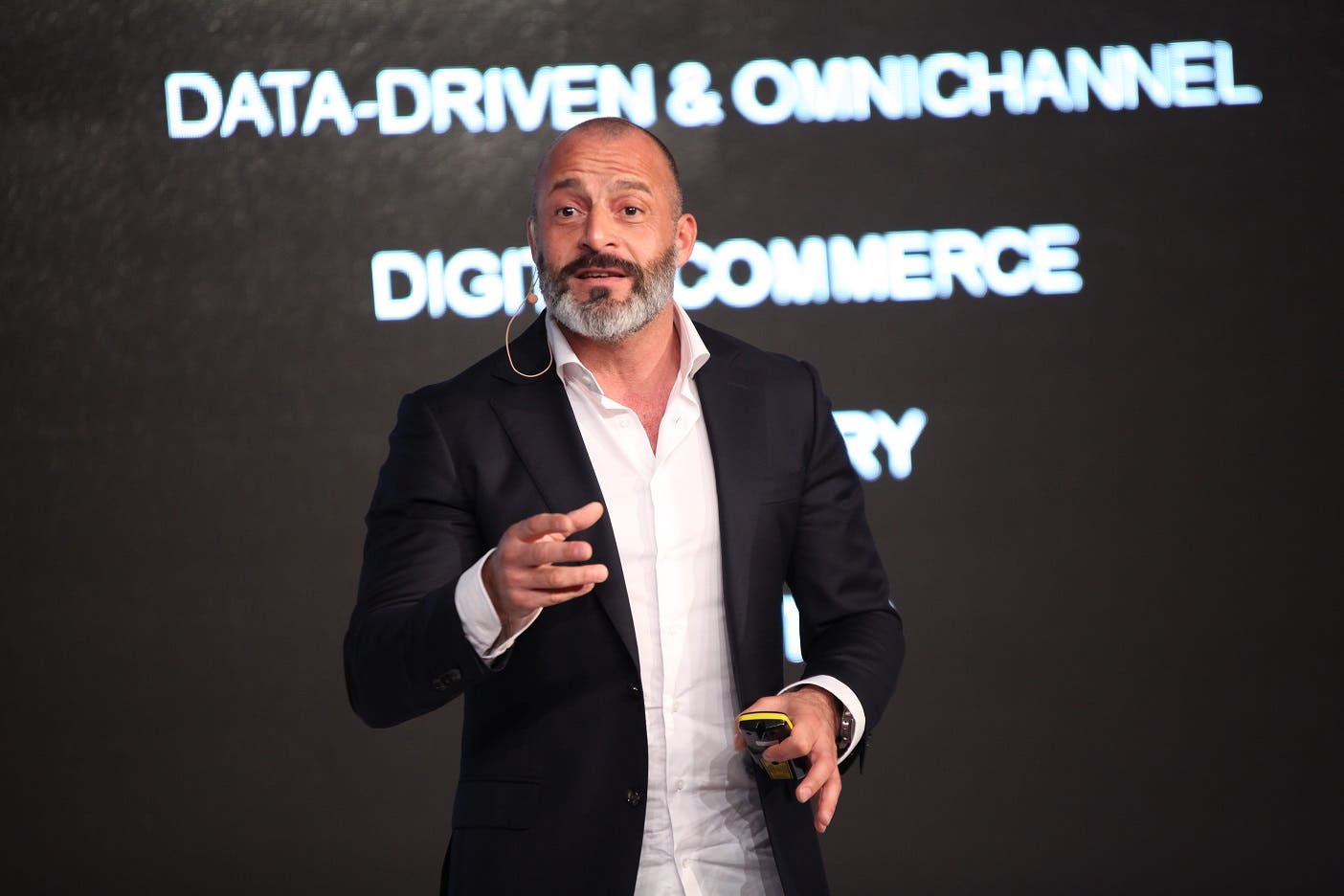 Quoting the famed saying of U.S. scholar Brené Brown, "Maybe stories are just data with a soul," Karaky concluded: "You can't tell a story without data. So if you don't have data today the story you are telling is maybe irrelevant."
In support, the director of global market research company Ipsos in the Middle East, Africa and Pakistan also highlighted the multi-device usage across GCC populations while watching television.
"Family time is key for this region, traditionally that could be spending time in front of TV. But of course now family time also means friends time," said Gareth Deere.
"So while watching TV in a lounge, people are also on their devices doing a lot of things: talking to friends on social media, maybe watching videos on YouTube or something."
In terms of devices being used while watching television, 80 percent of people in the United Arab Emirates use smartphones; 31 percent use desktops, and 4 percent use tablets. In Saudi Arabia, 13 percent use tablets and 77 percent use smartphones.
Smartphones penetration in the UAE has generally increased by 19 percent in 2014, reaching 91 percent of the country's population; 86 percent of the Kuwaiti population; and 79 percent of the population in Saudi Arabia, according to Ipsos.
Speaking to Al Arabiya News, Deere said that advertisers, including big corporations, have not quite understood how to make use of the time being spent on digital platforms by people in the MENA region "to deploy the correct type of advert or the correct type of content to the right people."
"One of the important things for us is that big advertisers, which ultimately drive this market, are being mandated from their global headquarters to have a substantial percentage of their budget dedicated for digital.
"The argument for that is it should be more efficient [and] it should be more cost-effective. So, there is a big demand right now to understand how to best deploy it here because this region is different than other markets," Deere continued, adding that, for example, the "extreme high consumption and appeal for video content online" wouldn't happen elsewhere.
One of the reasons behind such interest in video content, which especially stands out in Saudi Arabia, is the limited options of out-of-home activities, said Deere.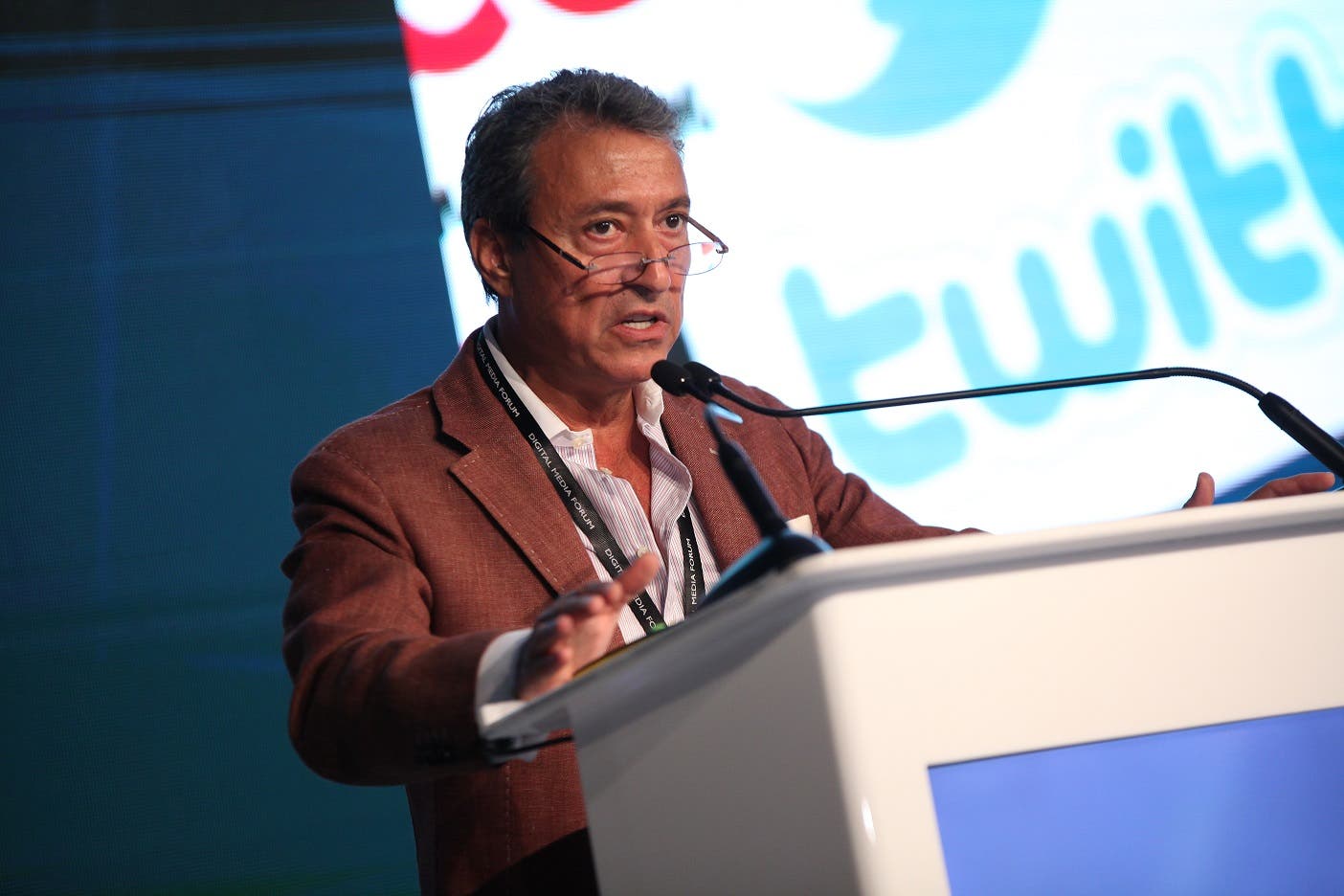 "It is appealing to people because it gives them access to things to which they otherwise don't have," explained Deere.
DMF kicked off on Tuesday and will continue until March 25.
This year's forum, themed "Digital Technology: Bringing the Future Closer," has hosted internationally-recognized key-note speakers such as Naseem Javed, president of ABC Namebank; Igor Beuker, internationally recognized professional speaker and marketing and media expert; and Fares Abouhamed, president of Interone Resonance Middle East LLC, chairman and world president of the International Advertising Association.