Google: Digital to grow to quarter of $5bn Arab ad market
Internet giant's new Mideast chief cites lack of 'accountability' in advertising industry
Digital advertising is set to grow to a quarter of the total market in the Arab world, amid a lack of 'accountability' in the wider industry, according to Google's new regional chief.
Online ads currently make up about 6 per cent of total advertising in the Middle East and North Africa (MENA), with TV and newspapers still attracting the lion's share of the $5.15 billion market.
Mohamad Mourad, regional manager for Google in the MENA region, sees that proportion growing.
"There is no reason why the MENA region cannot get to 25 percent digital. It will take probably three to five years," he said.
Digital advertising in the Arab world will be worth $412 million this year, with the total market worth about $5.15bn, according to Arab Media Outlook estimates.
"Digital is at 6 percent of the total today, and it is still extremely underrepresented… In the U.S. it has just exceeded 20 percent. So we're saying that in three to five years we want to be where the U.S. is today. I think that's a very conservative and reasonable assumption," said Mourad.
The executive said it takes time for companies to change their media-spending plans to adjust to the rise of online, adding that the advertising industry has "not been accountable" in the past.
"It takes time to… educate the market and to get people to adopt these new and sometimes scary technologies," he said. "You can't bet against the internet any more. But some people do. And I think that those who do bet against the internet will probably not make it."
Mourad spoke to Al Arabiya News in his first major interview since starting his new role on Oct. 1, having previously been head of the Gulf region for Google. He described the rise of digital advertising and the tech trends to watch in 2014.

Q&A with Mohamad Mourad, regional manager for the Middle East and North Africa at Google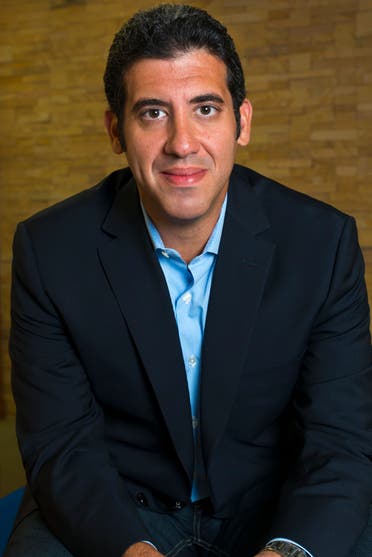 Q. What's top of your in-tray since starting your new role?

We have different objectives. In North Africa, Egypt and the Levant what we're trying to do is to encourage and increase internet penetration, and increase the adoption of our products by users. In the Gulf it's about allowing clients, customers and businesses to ride the wave of internet usage. Users are there but the businesses are pretty much not; they're not adopting the web as much as they can.

Q. Why should they?

We've done a lot of research that shows that companies that adopt the web actually perform better than companies that don't. They grow twice as fast. And they export twice as much. The internet allows you to have a global audience. Suddenly you're not bound by the person who is passing by your shop - you can sell your product around the world, just by people visiting your website.

Q. Google and others have been trying to grow internet use in the Arab world for some time. Is it succeeding?

I think we're succeeding and I think we're doing much better than expected. The digital percentage of total MENA advertising was about 1 to 1.5 percent in 2010. Today's it is 6 percent. I think by any measure that's a great success. And I think Google played a major role in that, because we are one of the major players in the internet. And we've done this by investing in people on the ground. We're now about 60 people in the Dubai office, and about 100 people in total for the MENA – spread between [Dubai], Cairo and Dublin, our European headquarters.

Q. You say you have 80 staff in Dubai and Cairo. What's your target for next year?

Again, we don't forecast. But there's a nice psychological thing to cross the 100 mark. I don't know if we are going to cross next year, but that's a nice target for me.
Q. So you are recruiting?

We're always recruiting. We're growing, so we're always trying to catch up with the capacity. But also, even if we are not in recruiting mode, we don't like to leave talent on the table. So if we find people who are really good, we usually find a way to get them on board. But also we're growing very fast and we're driving the digital market. The reason why is that we have a couple of things that are working for us.

Q. Such as?

The first thing is YouTube. Most of the advertising spend in the region is in the form of video, mainly on TV. And YouTube is a great complement to TV. Because if you put your ad on TV, and on YouTube, you get a much better performance than if you put it only on TV or only on YouTube.

Q. Can you put a number on that?

It's between 8 and 12 percent incremental reach. Let's suppose you have a media plan… When you add YouTube, the incremental reach you get on top of TV is actually the highest from any other TV channel. So if you allocate 10 percent of your budget on YouTube, you get more than 10 percent incremental reach, which is huge. In other parts of the world you get 3 or 4 percent if you're lucky. But here we're getting numbers that we're not seeing anywhere else in the world, driven by the amount of YouTube usage that we have in this region.
Q. Google isn't a charity. How is this translating into revenues?

We just started with YouTube advertising [in the Arab world] less than a year-and-a-half ago, so the growth rates are really on a very small base. But it is significant now, and I think in the next five years [YouTube] is going to be the biggest driver of [digital advertising] growth in the region. Everybody's testing YouTube as a complement to TV.

Q. Is YouTube (which is owned by Google) a rival to traditional TV channels in the Arab world?

We don't see it this way. Because YouTube is not a TV channel. YouTube is a platform for TV channels to use. I think YouTube is more comparable to a satellite operator than to a TV channel. Because it's just a platform for channels to actually reach their users.
Q. Do you see digital taking away advertising money from TV or newspapers, or growing the total spend?

I think it's definitely a bit of both. My wish is that the pie gets bigger. Because advertising has not been accountable in the region, unfortunately. That's why it has been suppressing the growth of advertising as a percentage of [the population]. So if we can make advertising more accountable, and grow the pie, everyone benefits. Those who will lose out are those who are not really providing real value. And I think the region has been relatively concentrated when it comes to media. And because of this minimal competition I think there were a lot of suppliers that weren't really providing the value that they are promising.

Q. You say advertising is not accountable – is that a problem that is going to go away in the Arab world?

I think it will go away. It has to go away. Will it do so by itself? No. We have to work together... I think the clients [who buy advertising] will be putting some pressure. Because even clients globally are no longer willing to waste their advertising spend. There's a lot of push, especially with multinationals, to at least match the level of accountability that they're getting elsewhere. And then [media] agencies are also developing in a very big way. I think there's a drive towards becoming more and more transparent, and more and more accountable. And then media owners will no longer be able to justify the value without proper measurement.
Inside Google's Dubai office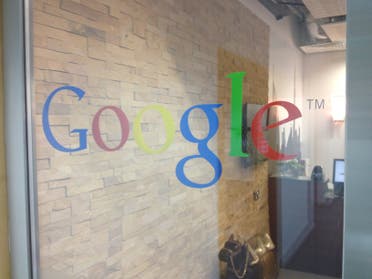 Q. Google said at the end of 2010 it was going to open two to three new offices in the Arab world in 2011. But that was before the Arab Spring. Has it scrapped these plans?

We've come a long way since 2010. We now believe that the best way to serve the market is not by over-fragmenting our presence, but more by investing in vertical knowledge. If I'm going to have a chat with the CEO of telecoms company, I need to understand the telecoms business. And these vertical teams will travel around the region to serve all clients. We believe that this is going to be much more effective than opening 10 offices with generalists sitting there, small teams who will not really be able to serve the businesses very well.
Q. You launched Street View at the top of the Burj Khalifa in Dubai last summer. When do you plan to digitize the actual streets?

Our end-game – which is a never-ending one – is to create a digital mirror of the world. So we want to digitize everything – every single street, and indoors as well. But of course that takes a lot of time and effort. So I think it's quite frustrating to wait, but we have to do things gradually. The whole world is in the pipeline for us to digitize… We're working very hard to get all the MENA region eventually on Street View, but it takes time.
Q. Are we going to see Google's driverless cars on the streets of Dubai or Cairo anytime soon?

The challenge there is first of all cost, for it to become accessible for everyone. And the other thing is regulation – to be able to get these cars on the streets around the world. Will we see driverless cars in Dubai in the next five years? Maybe, yes. It's not on my to-do list. But I would love to, yes.

Q. What do you see as being the top tech or internet trends in 2014 in the Arab world?

It's one word – and it's 'mobile'. The reason why I'd say mobile is because in some countries we have the highest level of smartphone penetration and the highest level of tablet penetration. But the problem is that the ecosystem has not been following. So companies don't have proper mobile websites yet, the apps penetration of different verticals is extremely low in this region. And I think the level of usage is now so obvious that everyone is going to wake up.