What Arabs 'like': Mideast's top five Facebook moments
A look at the region's top reactions on Facebook, as the world's biggest social network celebrates its first decade online Eman ElShenawi, Al Arabiya News
From Egyptian revolutionary icons to Tunisian spammers and a Palestinian hacker, here are the top five moments from the Arab world on Facebook in recent years.
1. 'We Are All Khaled Saeed' Facebook page
Facebook became an essential port of call for regional activists searching for change and a platform to voice their views.
Of the social media pages and accounts that took part in the Arab Spring whirlwind, one Facebook page stood out. Wael Ghoneim, now known as the Egyptian revolutionary who helped organize the initial Jan. 25 protests which led to former President Hosni Mubarak's ouster, was once only known as the founder of Facebook page: "We Are All Khaled Saeed."
The page supported the cause of a 28-year-old Egyptian man who became an icon of the 2011 nationwide uprising, following his death after being arrested in June 2010. Photos of his disfigured corpse spread throughout online communities and incited outrage over allegations that he was beaten to death by Egyptian security forces.
Also read: Facebook: 10 years young in the Arab world
"Thanks to his Facebook page, Ghoneim managed to gather hundreds of thousands of Egyptians in Tahrir Square," Sameh Rashed, author and political analyst for Al-Ahram newspaper, told Al Arabiya News last month.
"His group had the biggest role in organizing the protests and inciting people to take to the streets," Rashed added.

2. On the same page? Egypt army rulers turn to Facebook
Following Egypt's Jan. 25 uprising, the country's Supreme Council of the Armed Forces (SCAF) took control of the Egyptian state.
As activists became increasingly social media-savvy, the army itself jumped on the bandwagon and created a page from which it posted official statements.
Throughout 2011, SCAF posted 93 posts to the Egyptian people on Facebook. The first opened with the announcement that the SCAF would rule the country during the transitional period in the wake of the Jan. 25 revolution.
One of the watershed moments on social media during the political unrest in Egypt was when SCAF announced on Facebook that it had accepted the resignation of Ahmed Shafiq, Mubarak's last prime minister.
In the post, the army leaders announced they had entrusted former Transportation Minister Essam Sharaf with forming a new cabinet.

3. Tunisians launch 'virtual attack' on Obama's page
Another key Facebook moment in the region also sprang from the Arab uprisings. In November 2011, Tunisians launched an all-out assault on U.S. President Barack Obama's Facebook page.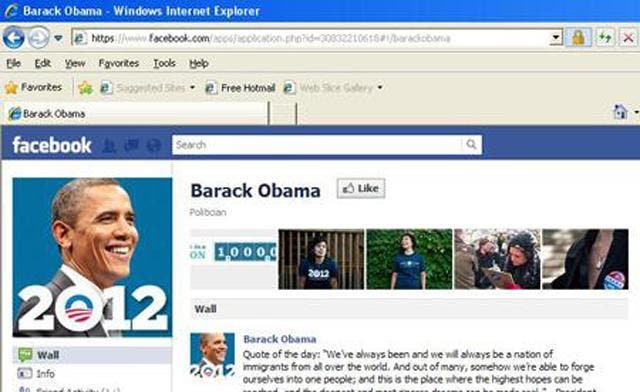 Back then, the president's official page had been posting entries that promoted the his 2012 presidential campaign. Over two days, each post was bombarded with as many as 20,000 comments.
Described by Tunisians as a "virtual surprise attack," the users posted thousands of comments which poked fun at Obama and supported the then widely-popular "Occupy" protests across America.
"Tunisian people are calling on the U.S. authorities to respect freedom of expression and not to resort repression and assault on the rights of American citizens," read one comment, which was reposted by several users.

4. 'Sorry Zuckerberg': Palestinian hacks FB founder
In August 2013, in what was deemed a victory for tech wizzes across the region, a Palestinian hacker found his way onto Facebook founder Mark Zuckerberg's wall.
"Sorry for breaking your privacy" were the words posted by Khalil Shreateh, who said he did not do it for fun, but to prove a point. The hacker said he was ignored by the social network when he told them that he found a glitch that allowed anyone to post on a stranger's wall.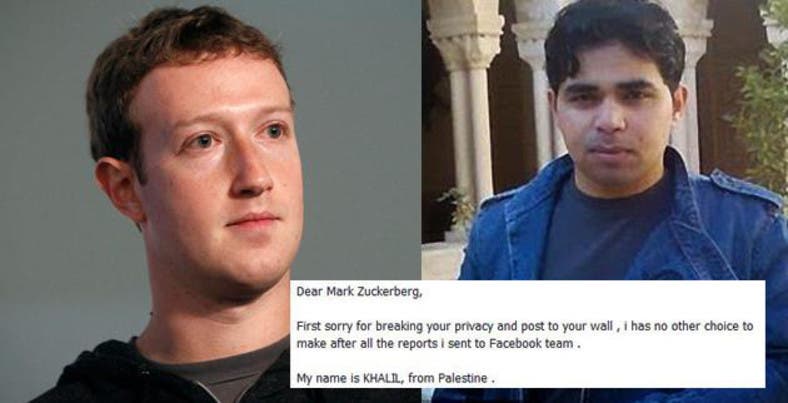 On his blog, Shreateh posted the replies he received from the Facebook security team after filing his finding.
At Facebook, hackers or programmers are encouraged to submit any glitches they find through the company's 'white hat disclosure program and get a reward, which could reportedly reach up to $500.
Shreateh, whose first language is Arabic, had written to Facebook saying: 'My name is Khalil Shreateh. I finished school with B.A degree in Information Systems . I would like to report a bug in your main site (www.facebook.com) which i discovered it...The bug allow Facebook users to share links to other facebook users (sic).'
Facebook responded saying "it wasn't a bug," causing Shreateh to use the glitch to hack onto Zuckerberg's Facebook page by writing on the wall of a friend of the Facebook founder.
The move sparked online responses around the Arab world, asking Facebook to give Shreateh the reward he "deserved" for spotting the glitch. But the social network's position was resolute.
"In order to qualify for a payout you must 'make a good faith effort to avoid privacy violations" and "use a test account instead of a real account when investigating bugs,'" the Daily Mail reported Matt Jones from Facebook's security team as saying.
5. Arab vines: 'You know you're Arab when…'
Facebook has been the go-to platform for users across the region and Arab diaspora to express what makes an Arab uniquely… Arab.
In recent years, thousands of pages and users on the social networking site have been dedicated to distinguishing Arab families from Western families, telling stories of Arab break-ups and make-ups.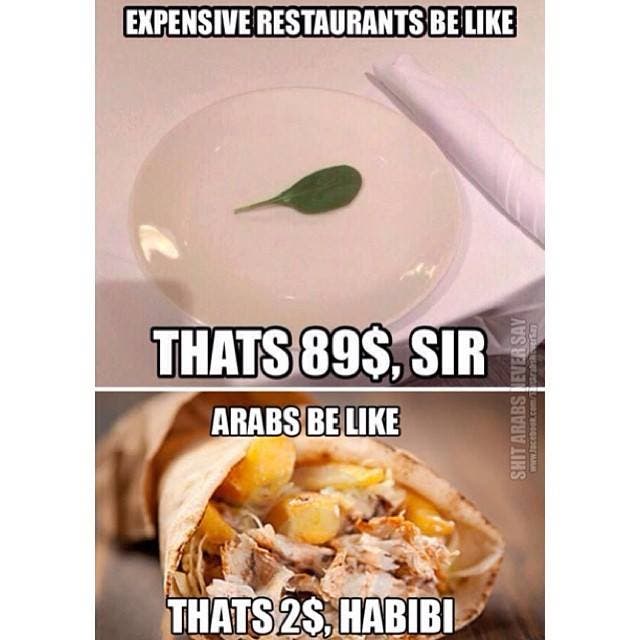 Animated pictures and videos are posted to show what happens when an Arab gets into a fight, what typical Arab moms say, how Arab girls dress and what happens when the average Arab family gets together for dinner.
Users have gained fame by posting "vines," short clips that show what being Arab is all about, while subtly poking fun at the culture in a way that Arabs around the world can nod at.
One of the pages, named "Arab Vines," has attracted more than 600,000 Facebook likes, and the many more pages in Arabic have garnered millions of followers.