You Vs Zuck: How most 30-year-olds compare with Facebook founder
Got less than $26 billion in the bank? Fewer than 28 million FB followers? If so, you have some catching up to do with Mark Zuckerberg
His wealth is estimated at $26.3 billion, he has 28 million Facebook followers, and a wardrobe comprising at least three hoodies.
And in many respects, Mark Zuckerberg's vital statistics mean that most 30-year-olds are still playing catch-up.
The Facebook founder turned 30 yesterday, triggering a barrage of online tributes and tongue-in-cheek status updates.
The social-media visionary has a net worth of about $26.3 billion, according to the latest estimate by Forbes.
That is roughly three million times more than the average American 30-year-old, who is worth an altogether more humble $8525, Nielsen Claritas estimates.
Not bad for a university dropout.
To celebrate Zuck's achievements, the website Mashable featured a lighthearted graphic comparing how a typical 30-year-old compares with the chief of the world's leading social network.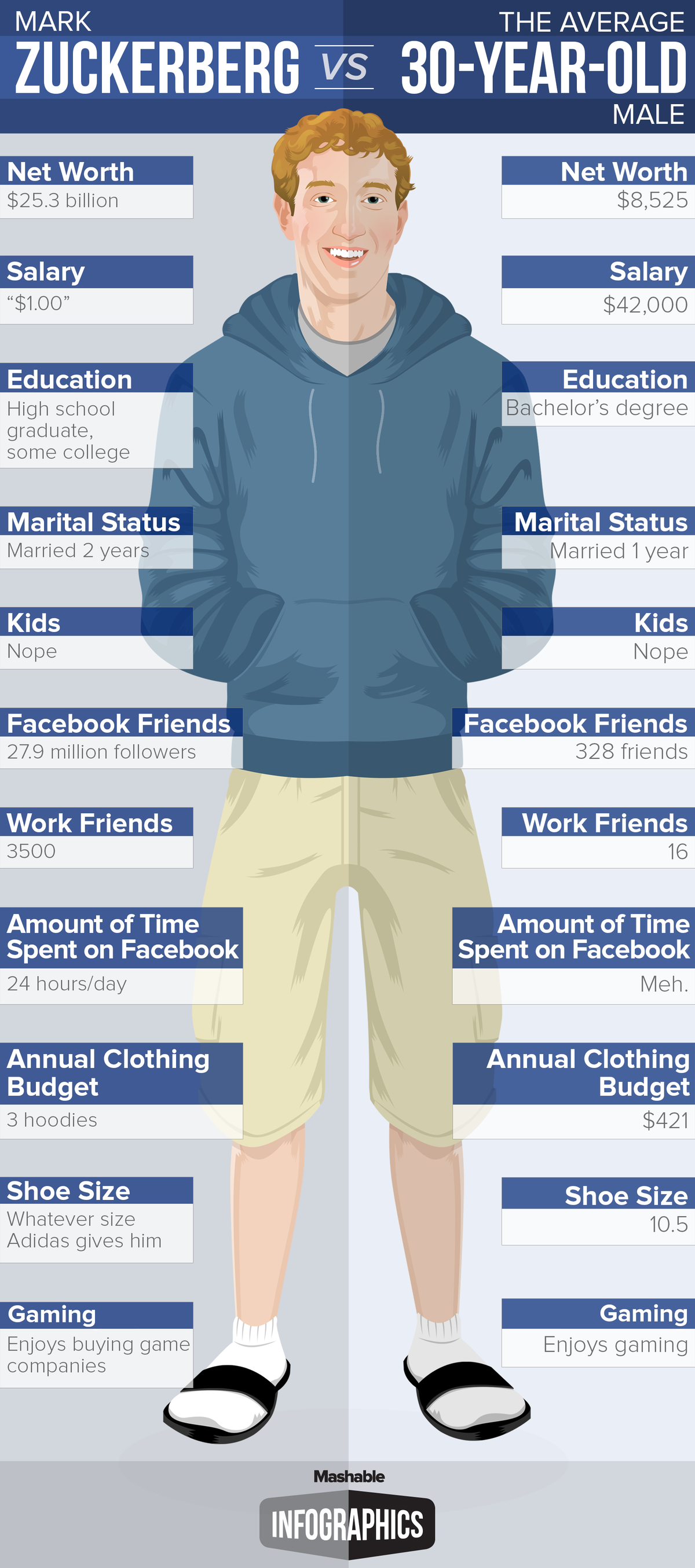 Zuckerberg has 28 million followers on Facebook – while the average American of the same age has just 328 'friends'.
The social-media guru can also boast of being named Time magazine's Person of the Year in 2010.
Zuckerberg was raised in Dobbs Ferry outside New York, one of four children of a dentist father and a psychiatrist mother. He began writing computer programs at the age of 11.
Zuckerberg launched Thefacebook.com, as it was then known, from his Harvard dorm room on February 4, 2004, with roommates and classmates Dustin Moskovitz, Chris Hughes and Eduardo Saverin. The stated goal: "Making the world more open and connected."
(With AFP)