Ex-Facebook employee launches women-only virtual forum
Johnson chose this method because she believes a good question forms the basis of a real conversation between friends
A new social media network hopes to offer women a virtual space where they can freely express their feelings and opinions without interference from men.

Women.com, created by former Facebook employee Susan Johnson, allows the fairer sex to discuss issues such as careers, relationships, beauty, sex, fashion and even politics.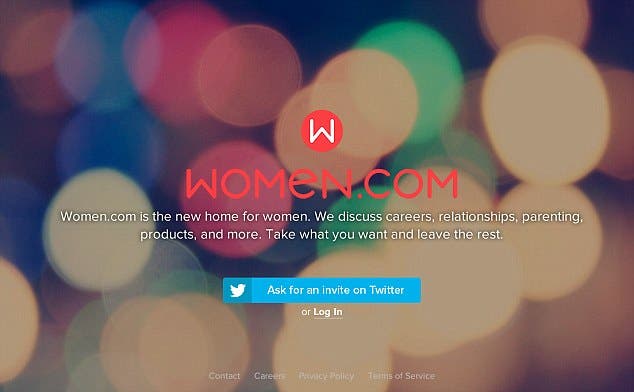 The site is essentially a barebones version of a question and answer forum, unlike Facebook which focuses more on sharing photos and statuses.

According to the Mail Online, Johnson chose this method because she believes a good question forms the basis of a real conversation between friends, and users are free to weigh in on whatever topic is being discussed on any given day.

The questions posted on the site range from "Have You Ever Slept Your Way Into (or Out of) Something?" and "Do You Feel Bad For Victims of the iCloud Nude Photo Hack?" to "Need Help With Liquid Eyeliner!" where people can exchange makeup advices.

Also, on Facebook people hesitate to ask delicate questions as "Friend's husband is cheating. Do I say something?" Yet such queries are possible on women.com as it includes only females who can exchange life experiences and benefit from each other.

"I don't think anyone would ever post that on Facebook, and it's a true dilemma." Johnson added.

Obviously, men are not welcome, and any enterprising gentlemen who attempt to log on are turned away.

"We've had a couple of men try to break in, and we just escort them out," Johnson said when asked about their stance on men wanting to join the women's club, Mail Online reported.

People can connect to the site via Facebook, but its invite-only-based access ensures that only women can log on.

Johnson hopes to eventually grow the site into a more complex network where you can share your interests to create microcommunities that discuss different topics such as events, books and places they like.