Al Arabiya News podcasts live from World Economic Forum in Turkey
Al Arabiya News will be podcasting a live session with the World Economic Forum in a special meeting of the group held in Turkey
Al Arabiya News, the English-language platform of Al Arabiya News Channel, will be podcasting a live joint session with the World Economic Forum in a special meeting of the group held in Turkey that will bring together global leaders and experts to develop regional economic cooperation.
WEF 2014: Live stream of Al Arabiya News' session in Turkey
The "Efficient Market Infrastructure to Promote Growth" session, to be held in Istanbul on Monday, will tackle topics including facilitating inclusive equity and debt capital markets, promoting Islamic financing models as well as advancing market infrastructure for regional cooperation.

Panelists in the session, which will be moderated by Al Arabiya News Channel's business presenter Fatima Daoui, are Turkey's and Azerbaijan's finance ministers Mehmet Simsek and Samir Sharifov, respectively, Ibrahim Turhan, the chairman and chief executive officer of the Istanbul Stock Exchange, Hans-Paul Bürkner, the chairman of the Boston Consulting Group and Khalid Abdulla-Janahi, honorary chairman of Vision 3, UAE.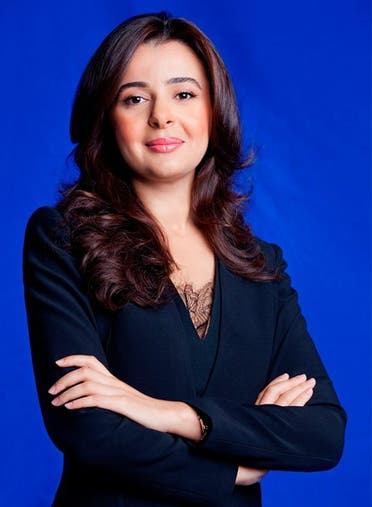 "The session aims to shed light on whether or not the current financial infrastructure in Europe, Eurasia and MENA has encouraged or inhibited economic growth," Daoui said.

"I believe finance and economic growth are very much interlinked that we don't know where one ends and another starts."

"It will be very interesting to see what our panel of experts say regarding the current situation and what are the challenges within the financial infrastructure that need to be addressed in order to have efficient sustainable economic growth."

Daoui is the executive producer and presenter of "Business Profiles," a program that made its debut on Al Arabiya News Channel in June 2013 and aims to provide an in-depth look into the lives of prominent business and financial figures in the region.

Among the guests of the popular program are Egyptian businessman Samih Sawiris, the founder and chairman of Orascom Development Holding, Brazilian-Lebanese businessman Carlos Ghosn, the president and CEO of Renault and Nissan Motor Co, and Khalaf al-Habtoor, hotel and construction magnate and founder and chairman of UAE conglomerate Al Habtoor Group.

Daoui, who is also a financial news anchor on Al Arabiya New Channel covering Arabic stock markets, hails from Morocco and joined the MBC Group in 2008. She holds a bachelor's in International Business Studies and a master's in Business Management from the University of Westminster in London.

The Special Meeting on Unlocking Resources for Regional Development is part of the World Economic Forum Special Meeting series, which will see global and regional figures come together to discuss key economic challenges.
The session will be available tomorrow here.