Netanyahu trolled on Twitter with Beyonce lyrics
A U.S. group adopted Beyonce's 'Single Ladies' lyrics to demand that the Israeli PM propose clear Israeli-Palestinian borders
A U.S. advocacy group adopted Beyonce's "Single Ladies" hit single to troll Prime Minister Benjamin Netanyahu on Twitter over Israel's illegal settlement building, the Independent newspaper reported.
J Street, a liberal U.S. organization that promotes peace in the Middle East, designed a cartoon graphic that calls the Israeli prime minister to propose a map that defines Israel's borders and Palestinian territories.
The poster depicts Netanyahu performing the song's famed dance in front of two women wearing leotards that look like the country's shape.
"If you like it then you should put a border on it," reads the caption, changing to the original lyrics: "If you like it then you should put a ring on it,"
The image along with a petition demand Netanyahu to demonstrate "his commitment to peace by proposing clear borders for a final agreement," the newspaper added.
"Defining Israel's borders would make the settlement issue – one of the most contentious in this conflict – moot," J Street said in a statement.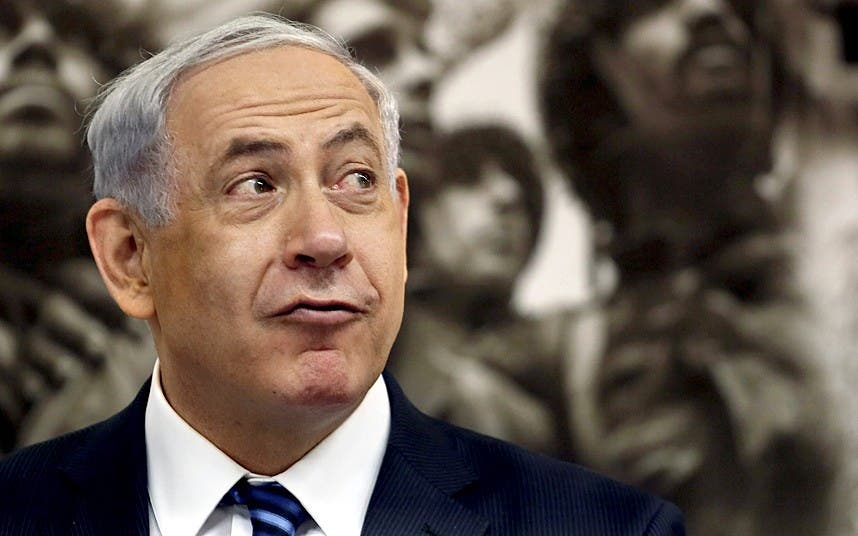 "It would give the Palestinians renewed hope in the diplomatic path and demonstrate to the world that peace is possible."
The campaign comes days after Netanyahu delivered a speech at the United Nations, where he equated criticism of his country's offensive against Palestinians in the Gaza Strip to the U.S.-led airstrikes against Islamic militants in Iraq and Syria.