U.S. comedienne angry with Instagram for yanking her topless photo
The photo was a replica of Russian President Valdimir Putin's infamous horseback topless pose
A U.S. TV host has lashed out at Instagram's "internet censorship" after the photo-sharing social network repeatedly removed a topless photo posted on her account Thursday.
Chelsea Handler, 39, recently shared a photo of herself on the social media app, showing her riding a horse while topless, alongside Russian president Vladimir Putin's infamous bare-chested horse-riding picture.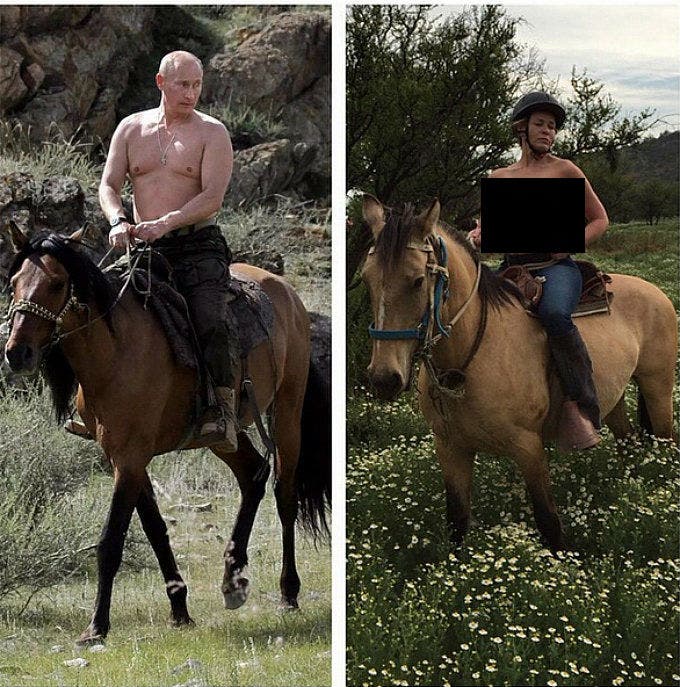 But soon after Handler published the photo, Instagram - which claims to have around 200 million active monthly users - removed and sent Handler a message explaining that her photo violated their "community guidelines."
The talk show host then uploaded the photo again with a caption "Taking this down is sexist. I have every right to prove I have a better body than Putin," only to receive the same response.
The presenter then took to her Twitter account to voice her frustration with the social media network after her post was deleted for a third time – all within the same hour.
"If Instagram takes this down again, you're saying Vladimir Putin has more 1st amendment rights than…" she wrote on Twitter.
Instagram's user rules prohibit the publication of "nudity or mature content."
"If you wouldn't show the photo or video you are thinking about uploading to a child, or your boss, or your parents, you probably shouldn't share it on Instagram," the guidelines state.