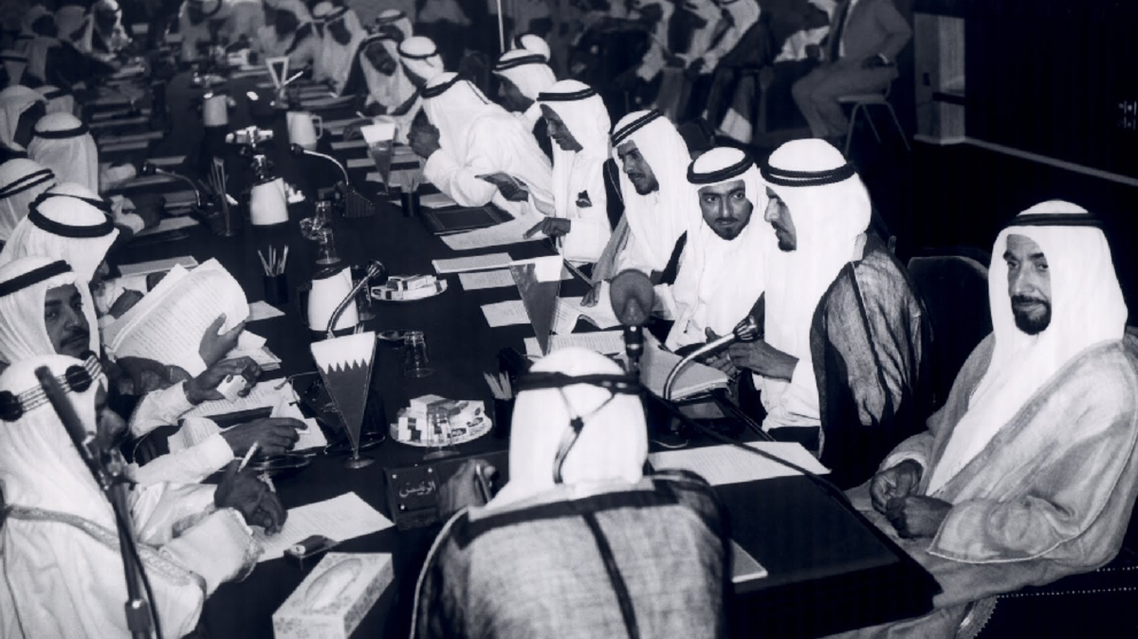 Rare documents, pictures show the UAE's 1971 formation
The digital exhibition serves to 'show the world the history, leadership of the country and the vision of its founding leaders'
Internet search giant Google has worked with the UAE's national archives to reveal a collection of rarely-seen documents and files showing in detail the formation of the country 43 years ago, in celebration of the country's national day on Dec. 2.
Through a combination of around 30 documents, photos and videos the exhibit presents an educational telling of the founding of the UAE, according to Google. One of the star exhibits is a photograph showing the signing of the Declaration of the Union in 1971 by the UAE's founding fathers, including the late Sheikh Zayed bin Sultan al-Nahyan, the former ruler of Abu Dhabi and a key unifying figure.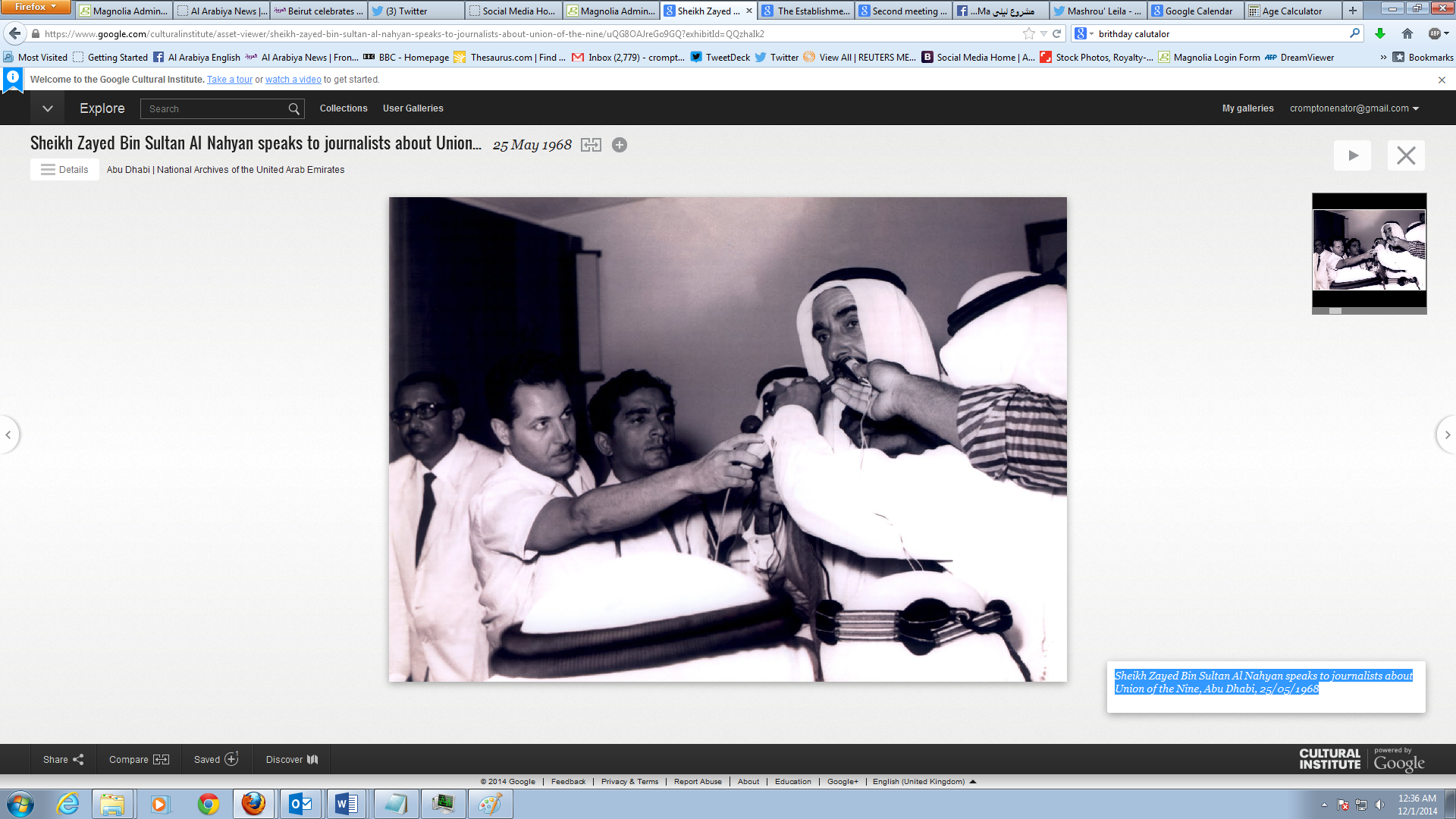 Users of the exhibition, which is hosted on the site of Google's Cultural Institute, can also explore the-then newly formed union's first national issue of stamps.
Tarek Abdalla, marketing chief for Google's Middle East and North Africa division, said that the release of the documents was important due to a lack of awareness – both local and global – of the UAE's history and its peaceful formation.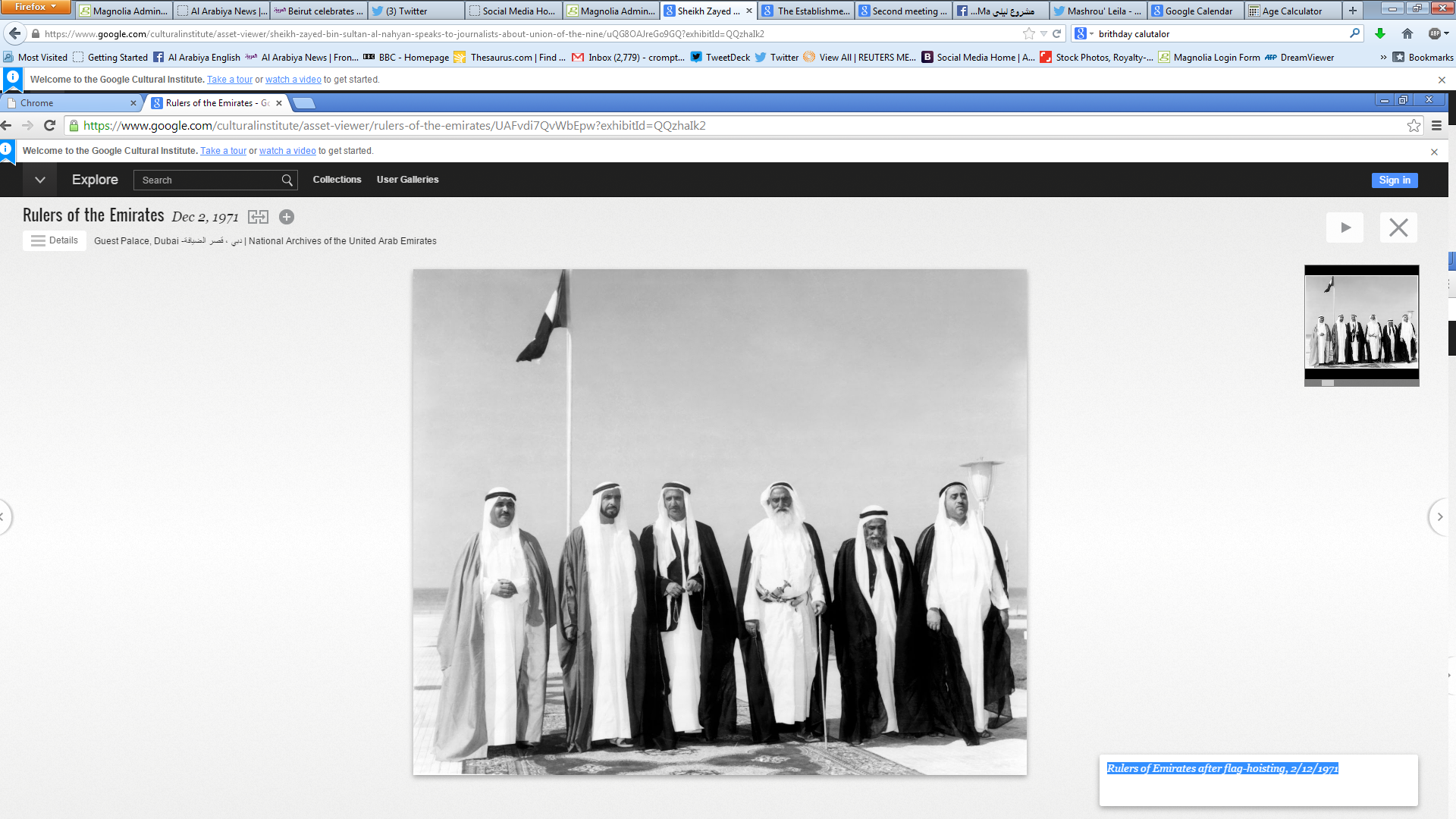 "In this part of the world, there's very few peaceful and long-lasting unions and I think this is probably a wonderful example of how the greater good can supersede individual needs," Abdalla told Al Arabiya News.
"This is the first time we've partnered with a national archive for our Google Cultural Institute project for the region," he added.
Little-known fact
One fact the digital exhibition highlights that many may not be aware of is the 1968 "federation of the nine," an association of the existing seven emirates – Abu Dhabi, Dubai, Sharjah, Ajman, Ras al-Khaimah, Umm al-Quwain, and Fujairiah – with Bahrain and Qatar.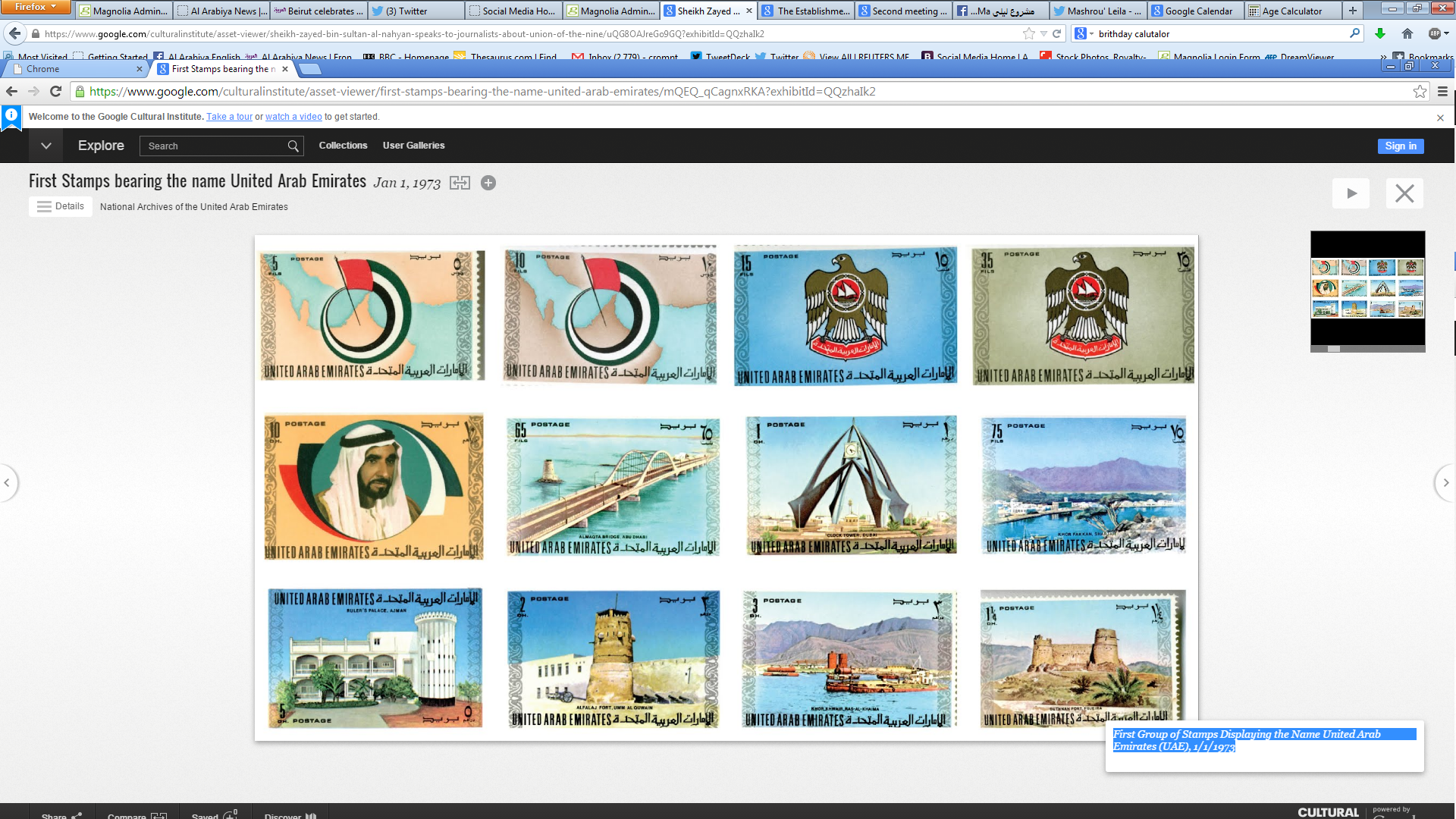 Abdulla el-Reyes, the UAE's national archives chief, said that the digital exhibition serves to "show the world the history, leadership of the country and the vision of its founding leaders," according to a press release.
The release of the trove of historical documents is not the first time that Google has worked with Emirati authorities to digitize content.
Last year, in collaboration with local authorities, Google collected panoramic imagery of landmarks and sites in the UAE such as Dubai's Burj Khalifa skyscraper – the world's tallest building – and the capital Abu Dhabi's sprawling Sheikh Zayed Grand Mosque.