Turks post selfies in black to commemorate slain woman
Using the hashtags #ÖzgecanIçinSiyahGiy women posted their photos on various social media platforms
Turkish women this week posted selfies in black clothes to commemorate Özgecan Aslan, 20, whose body was found on Feb. 13 after she had been stabbed and beaten to death by a man who had tried to rape her.
Using the hashtags #ÖzgecanIçinSiyahGiy and #WearingblackforÖzgecan, women posted their photos on various social media platforms. Some men also took part.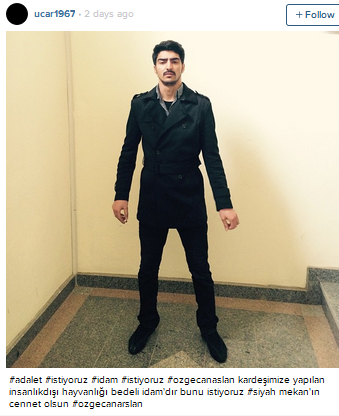 Since her death, women nationwide have worn black in condemnation of the murder.
Several hundred minibuses in Diyarbakir in the southeast were adorned with black ribbons and carried her photograph.
President Tayyip Erdogan and his wife called Aslan's family on Saturday, when her funeral was held, and Erdogan's two daughters have visited the family's house.