Ericsson sees streaming, on-demand video outpacing broadcast TV
Ericsson expects a mushrooming of connected devices in the future – some 50 billion by 2020
More people are predicted to watch streamed, on-demand video than traditional broadcast TV on a weekly basis in 2015, and video will generate half of mobile data traffic, the CEO of Swedish firm Ericsson said on Monday in Barcelona, the host of the Mobile World Congress.
"[People] are using mobile broadband for viewing a lot of videos," Hans Vestberg said, noting that research by the company found that "people between the ages of 16 and 45 really want to see streamed video instead of traditional TV."
"LTE [Long-Term Evolution] subscriber growth will exceed 80 percent; and world mobile broadband coverage will be above 70 percent," he also said, referring to four key changes the telecom gear maker predicts in 2015.
"This all are massive forces of change and open up new opportunities both in the ICT industry and in other industries."
Vestberg's statements came during a media briefing at the Mobile World Congress, the world's biggest telecoms trade fair that runs this year from March 2 to March 5.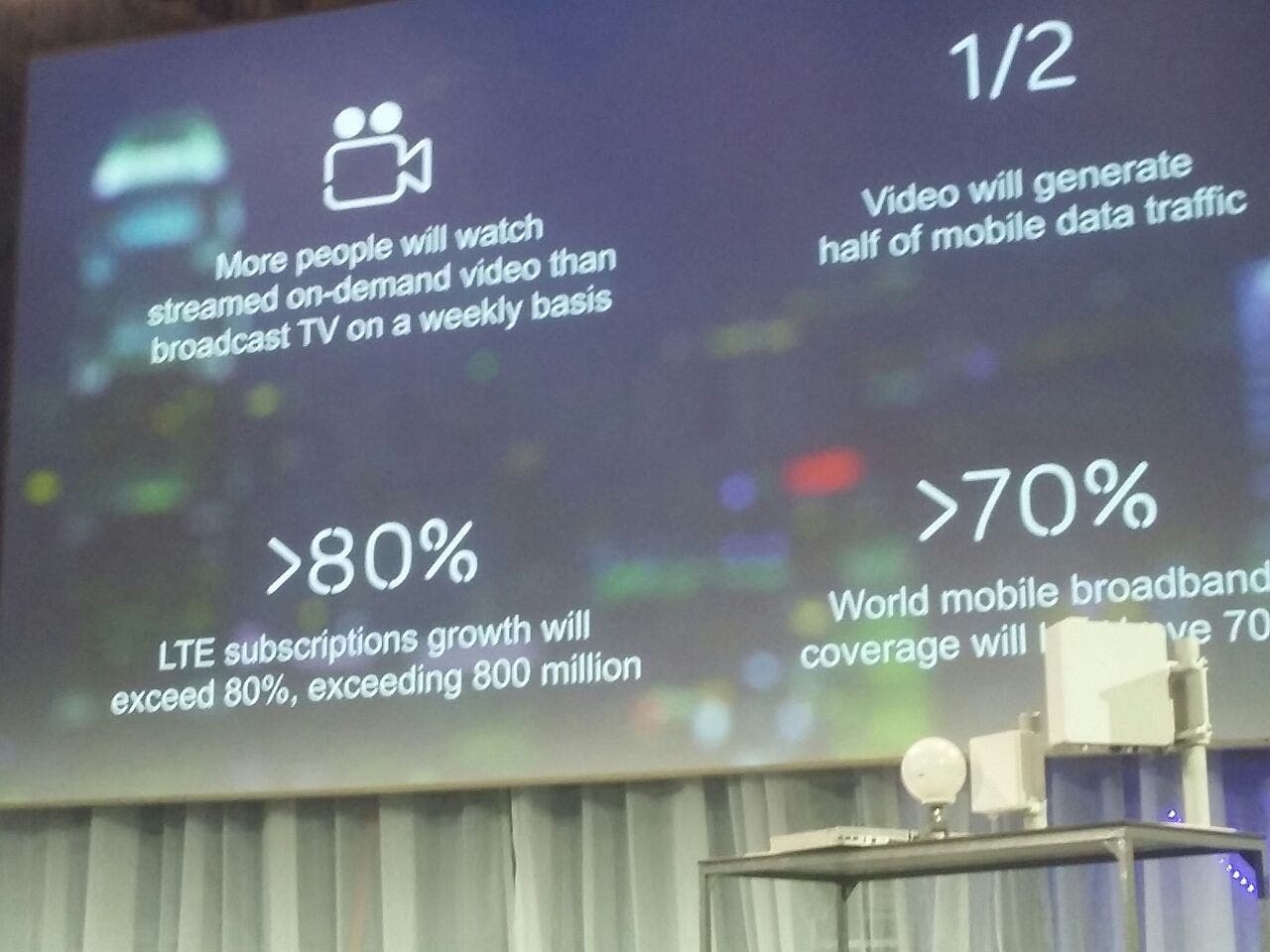 Ericsson, which expects a mushrooming of connected devices in the future – some 50 billion by 2020, the vast majority of which will be video-enabled, announced on the same day that it would enable Tata Sky, India's leading direct-to-home (DTH) operator, to launch the first commercial 4k service in the subcontinent.
This will allow users to watch videos at up to four times the resolution of the standard high definition (HD) video currently available.
More than 40 percent of the world's mobile traffic goes through the Ericsson network.