Media experts debate role of social media at Dubai summit
The Arab Social Media Influencers Summit has brought together more than 1,500 social media experts from Arab countries and across the world
Media experts debated on Tuesday the role of social media vis-à-vis traditional media at the Arab Social Media Influencers Summit (ASMIS) in Dubai.
Speaking at ASMIS' first session, DardaChat, Director of MBC Group and Dean of Mohammed bin Rashid School of Communication Ali Jaber said that social media was not a threat to traditional media, and that he was not ready to mourn the death of radio, newspapers or television yet.
"Television is still the preferred media tool for the 330 million Arabs," said Jaber, adding that there are approximately 1,400 Arab channels currently broadcasting – making the Arab world the region with the largest number of television channels.
"There is great dependency from the Arab family on television. Television is the source of news and entertainment."
Besides, a "significant part of the discussions that take place on social media is about what is happening on television," said Jaber.
"Seventy percent of YouTube's content comes from television," he noted, adding that most conversations on Facebook or Instagram are debates and discussion around popular TV programs such as Arab's Got Talent.
What happens on social media is like "a discussion among a large group of people, but the core content of this discussion feeds of the biggest and most important media tool in the Arab world, which is television," he added.
Another difference between social media and traditional media, Jaber highlighted, is that the news found on social media lacks accuracy and accountability, which are integral in a journalist's job.
"Social media does not follow the process of verification that is so integral to news reporting. It is a loose discussion where users chat and offer personal opinions as opposed to news where research, verification and accountability are crucial before going public," he argued.
"Let's not rush and mourn the media. They are existent and are imposing themselves," Jaber concluded.
Emmy-nominated journalist and Columbia University adjunct assistant professor Ahmed Shihab-Eldin, on the other side, disagreed with Jaber's speech, arguing that social media has completely transformed the media industry.
"Traditional news organizations no longer own the news because they no longer control the world's largest publishing platforms. In fact, social media companies do," said Shihab-Eldin during his opening remarks also at DardaChat.
"Social media hasn't only transformed the news business, it has changed the way we communicate with each other… with friends, families, journalists, with corporations as well as with governments," he said, adding that the use of social media was most significant during the Arab uprisings of 2011.
"Citizens across the Arab world used social media to connect with each other, to mobilize, to share their grievances with the world telling their own stories hoping to change their lives.
"More than any event in history, these events marked the shift in power in media, the decentralization of information," he continued, adding that just as Arab governments were scrambling to respond to the social movements, "media organizations were scrambling to understand the very same thing and cover the story."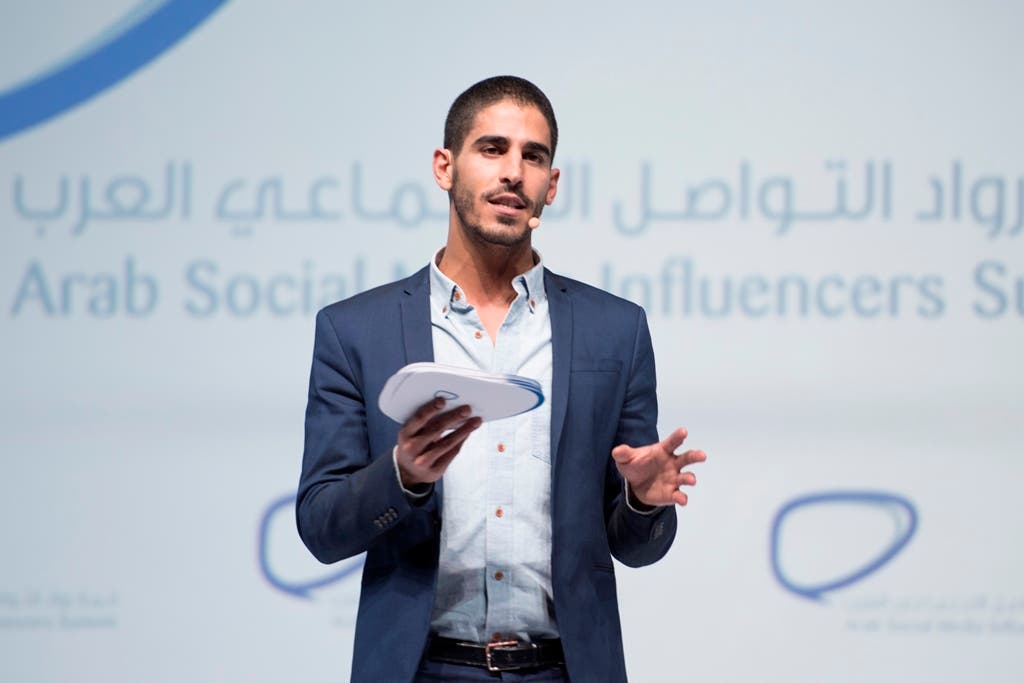 Using the example of the 2011 Tunisian revolution, Shihab-Eldin said that he stumbled upon the hashtag Sidi Bouzid, the town that Mohammed Bouazizi came from on Twitter and started to follow up with Tunisian activists and citizens.
"I have quickly come to realize that the beginning of a revolution is unfolding in some ways thanks to social media and I had a front row seat even though I was all the way in Washington DC.
"For more than a week, I watched the story unfold … but it wasn't until Jan. 12 more than two or three weeks after the incident had happened that Time magazine finally found the story," he continued, adding that the narrative used by Western media in covering the Tunisian uprising was "incomplete" and did not offer "the whole truth."
The most recent war between Israel and Gaza is another example that demonstrates the significance of social media in providing information from the ground.
"For the first time ever the offensive played out in vivid detail on social media with the bombings and the killings documented through photos and videos on the ground in real time by journalists but also by ordinary citizens," he said.
Commenting on the role of the journalists with the growing power of social media, Shihab-Eldin said that journalists are now using the "abundance of information that's out there to provide context and connect the dots."
"News became decentralized as citizen journalists posted on the ground live updates, informing people around the world what was happening almost instantly. News corporations struggled to keep up and have now accepted and adapted their traditional reporting to include inputs from the community via social media. This speaks of the power of social media. Traditional media cannot compete with social media when it comes to audience size, frequency and timeliness," he continued.
"The network design of social media at its core threatens those in positions of power – I am not talking about Ali Jaber - whether authoritarian regimes, or authoritative traditional media outlets."
The journalist concluded: "We live in a world where mainstream media exclusivity no longer exists."
But the two experts did agree on one thing: the need to embrace a multi-platform storytelling.
"While television provides the fuel for debate on social media, we also see people or events that were first popular on social media being featured on television," stated Jaber.
"What I am saying is that there is no traditional media and modern media. Television adapts to modern media. Television is too learning to incorporate content coming from social media," he added.
In support of this, Shihab-Eldin said: "As social moves to mobile media, we will see increasingly personalized content which is a huge opportunity for both social and traditional platforms alike."
Organized by UAE Vice President, Prime Minister and the Ruler of Dubai Sheikh Mohammed bin Rashid al-Maktoum, ASMIS has brought together more than 1,500 social media experts from Arab countries and across the world. As many as 38 prominent social media influencers, such as Brandon Stanton, Founder of the blog Humans of New York and Chris Messina, inventor of the hashtag, were invited to speak at the conference.