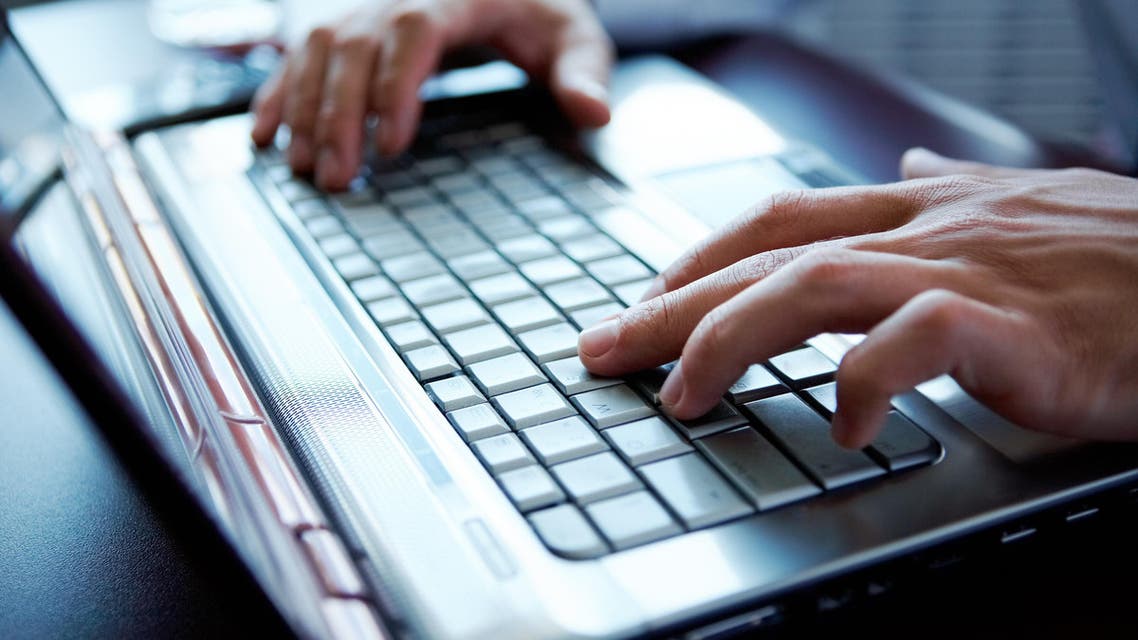 Prison, fine in Saudi Arabia for online rumor-mongering
The penalties for online rumor-mongering can be imprisonment and a fine of up to SR500,000
After the start of Operation Decisive Storm, rumors began to spread among Saudi social media users of workers at Yemeni restaurants poisoning food and then serving it to Saudi restaurant patrons.
Makkah Daily recently reported that people who are spreading such rumors may have vested interests in seeing Yemeni restaurants incur losses.
The sources warned that the penalties for online rumor-mongering can be imprisonment and a fine of up to SR500,000.
Many columnists and social media users have highlighted the absurdity of such rumors and emphasized the strong bonds between Yemenis and Saudis. Legal consultant and cybercrimes expert Ibrahim Zamzami said the Kingdom's people have faith in Yemenis residing legally in the country.
"Those who trigger baseless rumors without any evidence might have economic objectives or they may want to cause confusion and shake the social fabric. Whoever starts a rumor is harming others by damaging their reputation. Rumor-mongers are also putting themselves at risk of being punished by the authorities," he warned.
Zamzami further said: "Despite the nonexistence of a specific penalty for rumor-mongering, it falls under penalties for spreading false information aimed at harming others. Also, the Shariah stresses that we must verify and confirm any information we receive. There is a difference between freedom of expression and passing on hearsay information that harms others."
Zamzami said the penalty mentioned in paragraph five of Article Three of the cybercrimes regulation applies to a person who spreads rumors through social media. The penalty includes imprisonment for one year and a fine not exceeding SR500,000 or one of the two penalties for a person who defames others and harms them through different means of information technology.
However, a person who re-spreads these false rumors by conveying, copying, printing, sending or re-tweeting them is considered to have committed a different crime which has a different penalty even if he has no relationship with the person who started the rumor.
The penalty for passing on a rumor may be stiffer if the social media user has a large number of followers because he conveyed false information to a wide segment of people. Ultimately, determining the penalty is left to the discretion of judges who must take all evidence into consideration before issuing a verdict.
Meanwhile, Chairman of the Saudi Society for Social Studies, Abdulaziz Al-Dakheel, said people who are spreading rumors about Yemenis want to stop people from eating at Yemeni restaurants or buying from stores run by Yemeni expatriates.
"Such rumors make Yemeni expatriates feel that they are being viewed suspiciously by others for no crime of theirs. This is contrary to the announced approach of the state on the objectives of the military strike against Yemen — that the operation is in the interest of the Yemeni people and not against them. It is in response to the call by the elected president (Yemeni)," he said.
Al-Dakheel added that people who spread such rumors are aiding the enemy in its cyber battle against Saudi interests, especially after the Ministry of Interior announced the existence of numerous accounts on social media websites run by non-Saudis under Saudi names.
"These fake accounts seek to create chaos and shake national peace. Promoting such rumors and circulating them widely leads people to believe them. On the contrary, these rumors should die the moment they reach any citizen," he said.
He stressed that rumors on Yemeni restaurants and stores are unfounded and urged people not be gullible and link occasional food poisoning cases to such rumors.
"Food poisoning incidents occur at all restaurants. Just because there is a food poisoning case at a Yemeni restaurant, is by no means evidence of a concerted effort to poison restaurant patrons," he added.
This article was first published in the Saudi Gazette on April 5th, 2015.