Vine sensation Zach King films 'scary' Dubai Palm stunt
YouTube and Vine star makes video involving Palm Jumeirah he describes as his 'scariest ever'
Zach King, known for his 'magic' videos on Vine and YouTube, has filmed a stunt video over the Palm Jumeirah in Dubai, the U.S. internet sensation told Al Arabiya News.
King said the stunt, which involved him hanging out of a helicopter over the manmade island, was his scariest ever.
"It was over the Palm – we got in a helicopter and went 400 feet over it. I leaned out of the helicopter in my harness," he said.
"It was the scariest video I've ever had to make – I had butterflies in my stomach."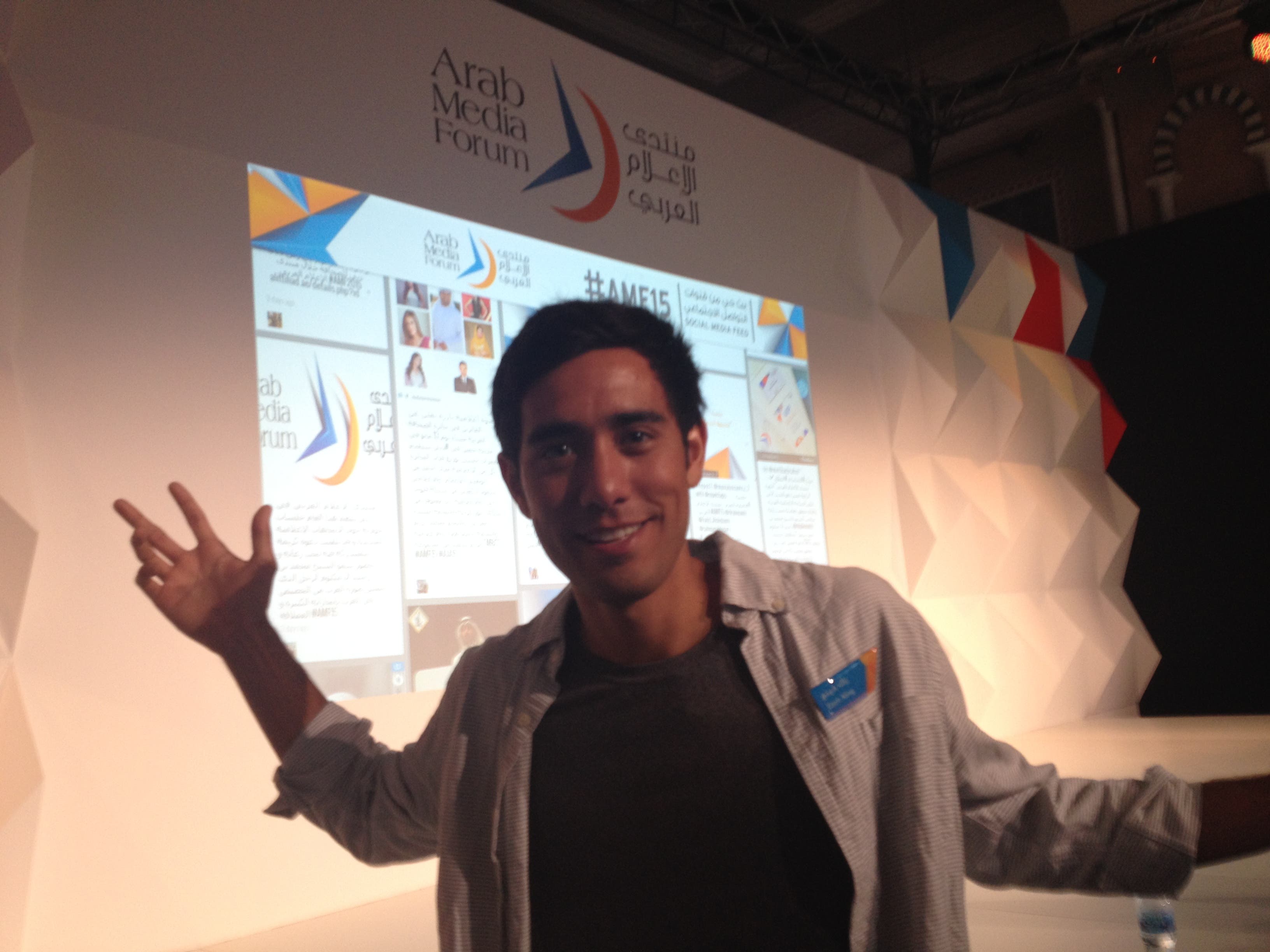 King is known for his short videos in which he performs 'digital magic'. One of his first involved cats apparently fighting with lightsabers; others involve animals 'magically' appearing in his hands.
The Dubai video, which was shot yesterday with the help of Skydive Dubai, has not yet been edited, but King says it should be ready in a few weeks.
It involves King pretending to "grab" the Palm from the helicopter.
"We did six or seven takes up there," he said. "I was totally inspired by the architecture of the Palm and the aerial view."
King spoke on the sidelines of the Arab Media Forum in Dubai, which he describes as an "awesome" city.
Fans lined up for "selfies" with the star – something King said he never tires of.
"I love seeing the fans – my favorite part is meeting people in real life," he said.
He plans to return to Dubai this summer, possibly to shoot videos for local brands. His previous sponsors have included Coca-Cola.