True or false? How to spot fake news online
News travels fast via social media – but you shouldn't believe everything you read, the Arab Media Forum heard
News travels fast in the social-media age – but not everything you read online is real, the Arab Media Forum (AMF) heard on Tuesday.

More and more people are reading news online: According to Sheikh Salman, the Kuwaiti Minister of Information, 75 per cent of Arab youths now read news on the web.

But other AMF speakers pointed out the challenges that this poses, given the sheer amount of false news, pictures and videos posted online. Many internet users are unable to distinguish between real and fake content, delegates were told.

For example, millions of YouTube viewers watched a video entitled 'Syrian hero boy', who manages to rescue a young girl while under gunfire. The video went viral, but was later exposed as a fake, having been filmed by a Norwegian director.
Another picture circulated widely on social networks apparently depicted Hurricane Sandy arriving in New York. The visual attracted the attention of millions of viewers – but turned out to be a fake.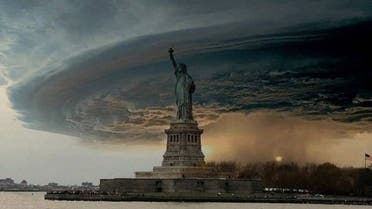 Conversely, images that might seem like 'fakes' actually turn out to be real. Some speculated, for example, that a video of a TransAsia Airways flight hitting a bridge in Taiwan was fiction – but the footage turned out to be real.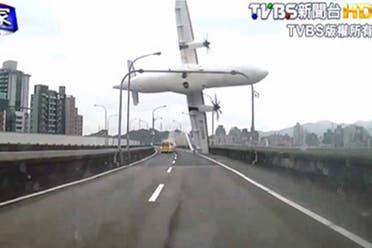 Thomas Kent, deputy managing editor and standards editor of the Associated Press, showed this picture during a presentation at the AMF, asking the audience whether it is real or not. Not one member of the audience thought it was – exposing the difficulty some viewers have in distinguishing fact from fiction.

Kent said technology could be extremely helpful in detecting edited graphics and clips, as well as in using geolocation information to verify images.

Jumanah Anter, the regional head of corporate communications at Facebook, was another to address the issue at the AMF.

"Rumors and fake stories have always been there. It makes no difference," she said.

Anter said it was not Facebook's responsibility to police such content, as it is posted by users.

"It is impossible for Facebook to follow up on what each user is posting and to spot whether a post is true or false. People create false content," she said.

But professional journalists have an obligation to check the veracity of news and images, she added.

"As a journalist, your job is to make sure the news is right or wrong. Facebook has nothing to do with news," she said.

Not everyone agreed with this stance, however.

Ghassan Ibrahim, research and development manager at the London-based Al-Arab Daily Newspaper, said that Facebook does have a responsibility for false news posted using its service.

"They have a responsibility… if someone reports [false] content or material, photos, texts, and videos [to] review it and they have to inform the person who reported it," he said.