Fox News mocked after censoring breasts in Picasso painting
Christie's auction house sold the Picasso painting for the world record figure on Tuesday
A Fox News affiliate has censored breasts depicted in a Pablo Picasso painting, leading to mockery from art critics and audiences.
The report on New York's Fox 5 about Picasso's Women of Algiers (Version O) which recently sold in auction for $179 million had the breasts of the three women in the painting blurred, despite the fact the painting is done in the cubist style. The figures in the painting are done in a stylized and unrealistic block=shaped manner.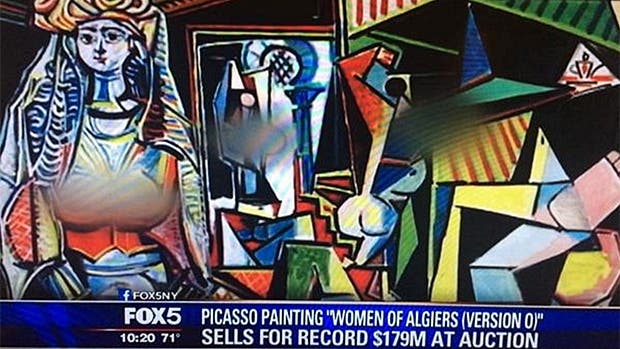 The network did not censor a pair of buttocks also in the painting.
The channel, owned by 21st Century Fox which belongs to media baron Rupert Murdoch, was derided for the censorship of art.
Art history blog Alberti's Window tweeted: "Glad I didn't pay $179 million for a Picasso painting that was 'retouched' by a Fox News employee."
Meanwhile, the same image seems to have been published uncensored in the Middle East.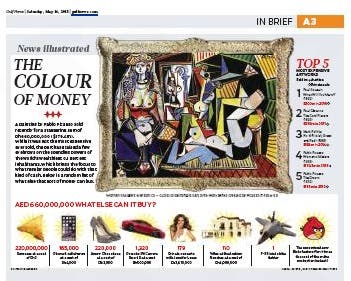 Christie's auction house sold the Picasso painting for the world record figure on Tuesday.