Social media tributes pour in for Saudi hero who thwarted ISIS attack
Abdul-Jalil, 25, had recently returned from studying at a university in the U.S. and was preparing for his wedding
Social media users in Saudi Arabia and across the Arab world are flooding timelines with tributes for a heroic Saudi man who stopped an ISIS bomber from entering a mosque in a suicide attack on Friday.
Abdul-Jalil al-Arbash died on Friday, when the suicide bomber blew himself up after being denied entrance into the Imam Hussein mosque in Dammam by Abdul-Jalil and his friend Mohammad Hassan Ali bin Isa.
Read also: OPINION - How Saudi Arabia can combat the sectarian divide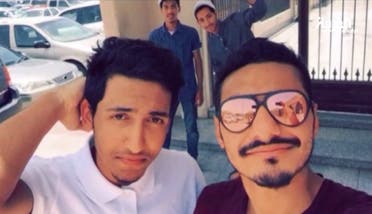 Social media users posted pictures of the two friends, calling them heroes and "martyrs," while video was also published on YouTube showing the fathers of both men expressing gratitude for their son's heroism.
Abdul-Jalil, 25, had recently returned from studying at a university in the U.S. and was preparing for his wedding.
An eyewitness speaking to the Associated Press recounted how Mohammed and Abdul-Jalil "chased the bomber away and died when he detonated the explosives in the mosque car park."
He said: "They chased the suicide bomber when he tried to enter the women's section of the mosque in the south entrance."
The suicide bomber was reportedly disguised as a woman and tried to enter the mosque through a closed female entrance before trying to enter through the main gate where the victims were standing.
Users were also offering their condolences to Kowther al-Arbash, the victim's mother, who is a prominent writer for Saudi newspaper al-Jazira