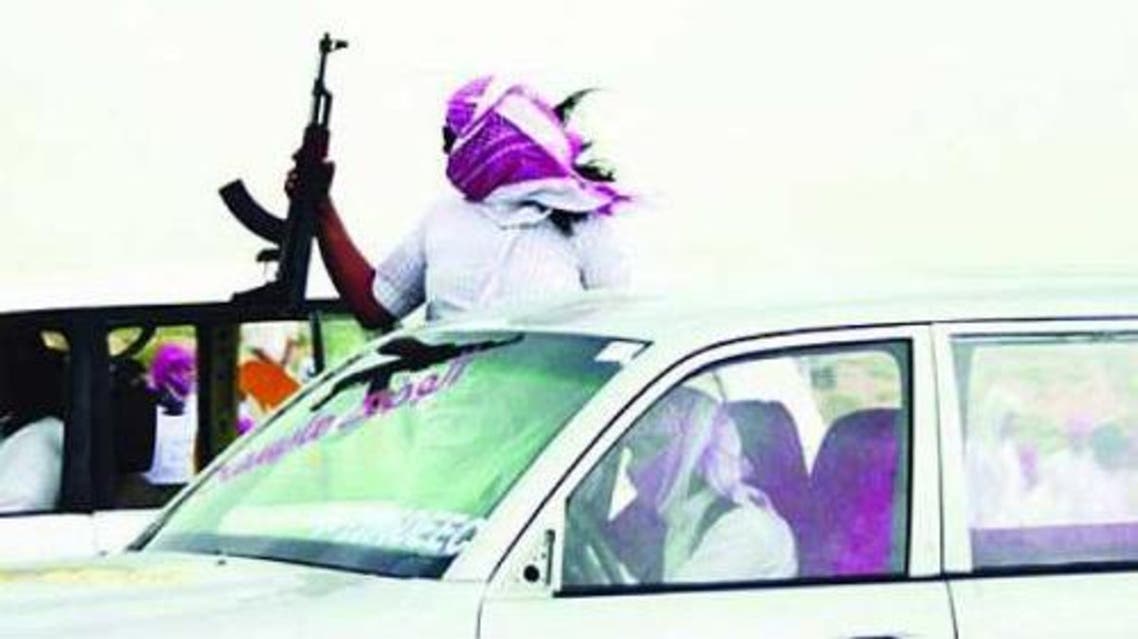 Viral video shows children with weapons in Saudi Arabia
Many of the commentators said they found the video shocking and asked how a father could allow his young daughter to hold a machine gun, let alone a live gun
Little girls carrying guns and shooting in the air may not be something common. However, a video allegedly filmed in Saudi Arabia showing exactly this recently went viral on social media with people incessantly commenting, Al-Riyadh newspaper reported.
Many of the commentators said they found the video shocking and asked how a father could allow his young daughter to hold a machine gun, let alone a live gun. The father is heard in the video encouraging his daughter to fire in the air, something that some viewers said would encourage her become violent and hostile in the future.
One viewer said that parents who encourage their children to be racist and carry weapons will see the fruit of their recklessness.
Dr. Nawal Al-Maseeri, a professor at Princess Nourah bint Abdulrahman University, said children can play an important role in society if they are raised as good and upright citizens. "In the first few years of his or her life, a child develops a personality and inclinations that will leave a lasting impact on them in later life," she said.
"It is during these years that a child develops different skills and sets of behavior. If a child is taught to be violent, then he or she will grow up to be exactly like that. These are critical years. That's why we find many organizations around the Kingdom that specialize in early childhood development. They provide various activities to meet children's needs," she said.
Speaking about the video, Al-Maseeri said the father is exploiting his own daughter by allowing her to carry a weapon. "He is also boasting about it. Allowing a child to shoot in the air like this underscores a lack of awareness on the father's part," she said.
"This girl will most probably grow up to dislike anyone who does not belong to her tribe. This is dangerous and will cause problems in the future, especially for the child. Parents should help their children develop positive behavior and skills, and explain to them the negative effects of violence and use of weapons," said Al-Maseeri.
Nouf Al-Netaifee, a student counselor at Al-Yamama University, talked about the important role children can play in the overall development of society. "They're the future. They will be the ones who will build the country when they grow up. If we want to build a strong society that treats all its members the same, then we should teach our children the right principles and skills," said Al-Netaifee.
"How do you expect children who engage in negative practices such as carrying and firing weapons to be effective members of society when they become adults? If parents want to instill patriotism in their children, they should do so without teaching them to carry or shoot weapons. Children are like clay that can be molded the way you want them," she added.
This article was first published in the Saudi Gazette on May 30, 2015.