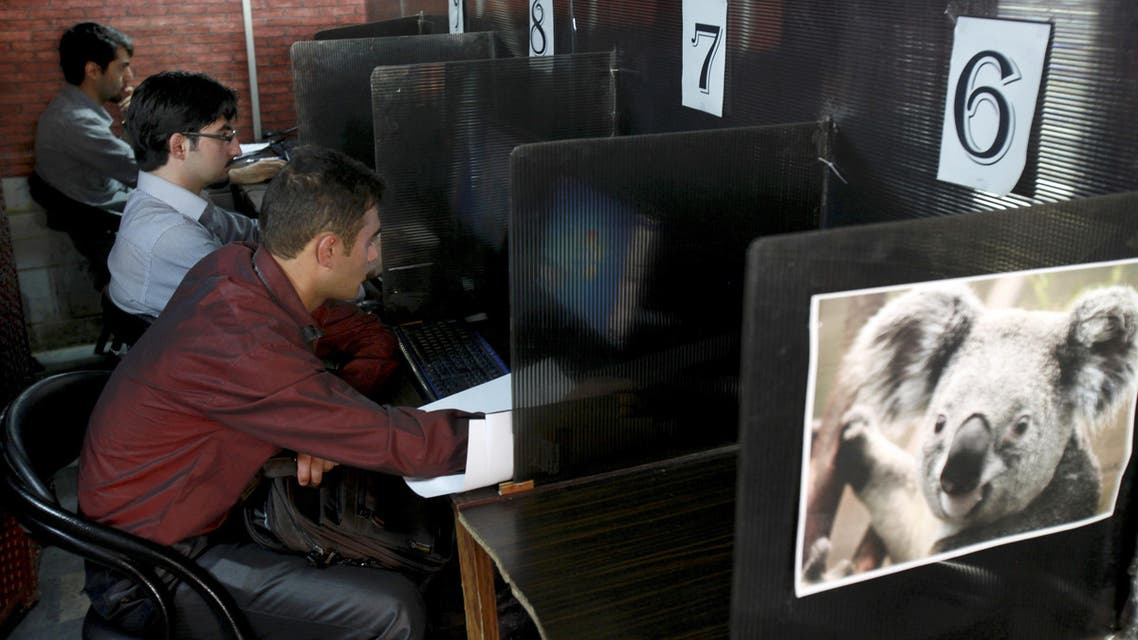 Iran arrests five social media users on security charges
Iran blocks access to social media sites Facebook, Twitter and YouTube
Iranian authorities arrested five social media users on security charges, a judiciary spokesman was quoted as saying on Monday, in the latest incident in the establishment's long fight to suppress online dissenters.
"Several members of a group which systematically took steps against security and called for illegal activities on social media were identified and arrested by the security forces," Gholamhossein Mohseni-Ejei was quoted as saying by the Mehr agency.
He said five people had been arrested so far and more may follow as part of the same operation.
The authorities have ramped up online censorship since activists used social networks to coordinate massive anti-government protests in 2009 that Tehran said were stirred up by foreign powers, following a disputed presidential election.
Iran blocks access to social media sites Facebook, Twitter and YouTube but millions of Iranians easily get around that by using virtual private networks (VPNs).
Supreme Leader Ali Khamenei, President Hassan Rouhani and Foreign Minister Mohammad Javad Zarif all have active Twitter accounts with hundreds of thousands of followers.
Communications Minister Mahmoud Vaezi in December introduced a policy of "smart filtering" to improve the efficacy of Iran's censorship, and state television in March said the authorities had monitored 8 million Facebook accounts.
As well as political dissent, security forces clamp down on any activity perceived to be contrary to the Islamic Republic's strict moral code. Last year, six people were briefly arrested after posting a video of themselves singing and dancing along to a Western pop song.