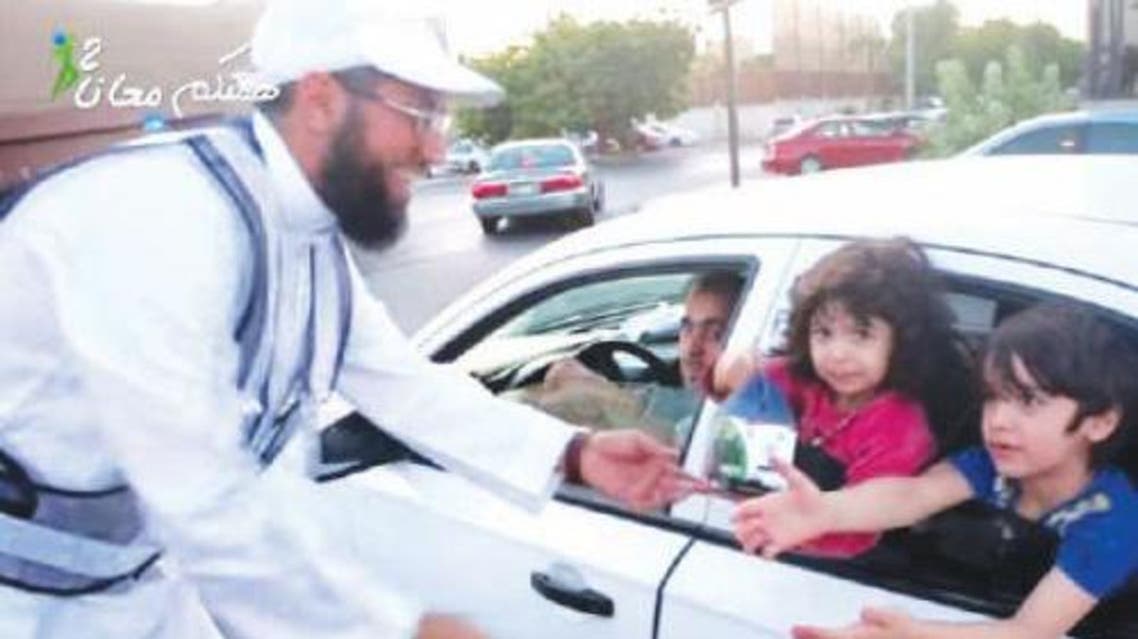 In Saudi Arabia, a 3-minute YouTube video attracts thousands of volunteers
A three-minute YouTube video attracted thousands of volunteers to distribute Iftar meals to 1.5 million people
A three-minute YouTube video attracted thousands of volunteers to distribute Iftar meals to 1.5 million people in Makkah region during Ramadan.

The video called "Your Spirit With Us" was produced and posted on sharing site YouTube by Namaa Charity Organization (previously called Charitable Warehouse).

The project comprised serving of hot meals to fast observers, at Iftar time, at various locations in different cities of the region during Ramadan.

After launching the video a year ago, Namaa decided to promote the idea by spreading the word through social media.

Commenting on this initiative, Faisal Bin Abdulrahman Al Humaid, Namaa's general director said "It was interesting to see how we were able to leverage the power of social media and our personal networks to make the project happen, both in terms of sponsorship and also in terms of bringing together different people in the community to help distribute the meals to those who are really in need."

He explained that the social initiative aimed to mobilize thousands of of young Saudis to participate in community service activities, establish the concept of volunteerism among this important class of the community, and refine their energies and develop their talents through these programs and projects leading to charity.

He also indicated that the initiative does not only focus on Iftar meals but also Eid clothes and food baskets.

"Ramadan is a blessed month and an opportunity for us to give back to society. We are always looking for projects and charities through which we can either get involved or donate to," he added.

He said the video is broadcasted on YouTube three days a week and it was able to reach thousands of new volunteers from all over the Makkah region.
"It's a great way of bringing people together and an even bigger reminder that we are lucky and blessed with what we have. Being given the chance to give back is rewarding and fulfilling," he added.

Al Humaid explained that keeping true to the spirit of Ramadan, these volunteers showed great enthusiasm despite high temperatures to help people break their fast, while praising the generosity of donors in supporting the initiative. "Generous amounts of donation were also received."
This article was first published by the Saudi Gazette on July 13, 2015