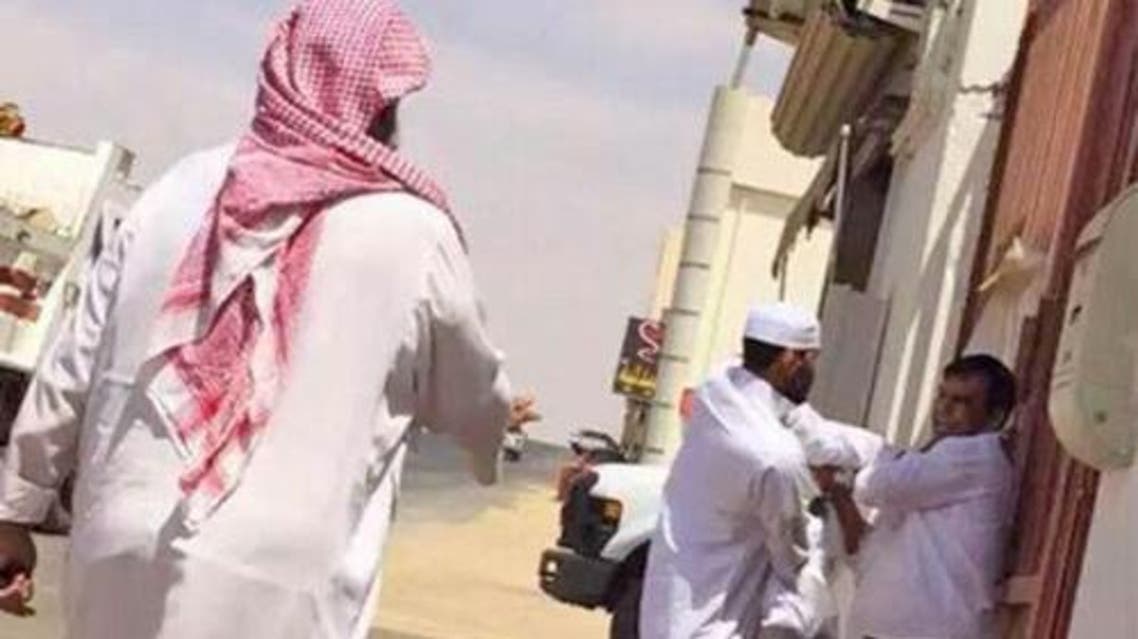 Outrage as viral video shows Saudi man battering expat worker
The video was first posted on the website AjilOnline on Sunday and it became viral immediately
A video allegedly showing a Saudi citizen bashing an expatriate worker in the central Saudi city of Buraidah has caused outrage on social media.
It is not clear from the video why the Saudi was battering the worker.

The video was first posted on the website AjilOnline on Sunday and it became viral immediately.

Reactions to the incident were divided, with many calling for the perpetrator to be punished severely while others said the circumstances surrounding the incident should be studied before reaching a conclusion.

One citizen commented on Twitter: "I don't know what was the problem between them, but what is regrettable is that you see an inhumane act and keep silent."

"May Allah wrest the worker's right from his enemy. This incident should not pass unnoticed," wrote another, who identified himself as Abu Ghazi.
Fahd Al-Shehri commented: "We demand the government to speedily arrest this cruel individual."

Eid Al-Dhufairi said: "Black Americans in the U.S. are being kicked around under laws that sanctify freedom and dignity. Despite this, we must not generalize."